Social bookmarking sites have grown well beyond digs, saves and spinoffs of other content in hopes to socially organize a rally behind your business. Yes, my friends, marketers are now harnessing the massive pictorial demand that formed Pinterest, the foundation for actually eye-candying your way to strategic placement in searches. Sure, it may seem this privately funded company could flop with many potential copyright issues looming; however, the Palo Alto, California company has had their coffers filled by many large venture capitalists and individual investors, such as:
Milo.com CEO and Founder Jack Abraham
Michael Birch, the man who with brother Xochi sold Bebo to AOL for $850 million in '08
Behance.com proprietor Scott Belsky
Highline Venture Partners
Silicon Valley angel funding giant SV Funding
Eventbrite co-founder Kevin Hartz
Professional angel investor Brian Cohen
Yelp co-founder Jeremy Stoppelman
Other than investing efforts, navigating their website renders no means to advertise, thereby canceling that method of drawing revenue. With the above mentioned investors, it appears that pinning is such a hot trend that pockets are generously emptying to the point of keeping Pinterest afloat at this current moment. Now that we see the comfortable funding mechanism deployed by this company, stability shouldn't be an issue. We now look at how this company can dramatically boost your marketing campaigns for good regardless of their current stance financially, or legally.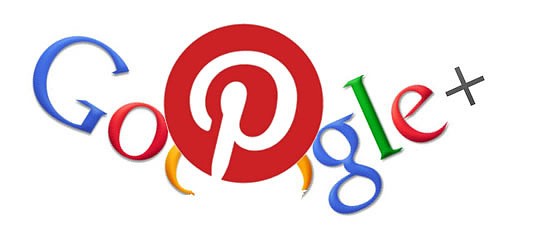 Photo Credit: MRBECK via Flickr
Plug It In
Correlating nicely with "Tweet This" and other share buttons on your blogs, 'Pin It' buttons are available on the Pinterest website so everyone can push your picture-rich content through pinboards across the community. WordPress even offers plugins which can be added through your widget area to enhance the Pinterest experience for users, and push your marketing efforts along even further. No longer will your blog suffer by not having images shared along with content – these plugins and other methods to pull Pinterest share buttons off the main site will push your marketing efforts along.
Nifty features from LinkWithin's tool will allow single posts to contain other posts for Pinterest users to pin from, another way to grow your marketing strategy from this plugin.
Hash Tag Optimization
Marketing professionals who share an affinity for certain niches can easily create individual pins on their pinboards which contain a keyword hashtag which contains the link they just pinned. For example, let's assume you'll be marketing a Coach purse on Pinterest and wish to optimize your description for searches. Your description could look like:
"With wonderful colors, plenty of room and affordable price tag, this lovely #Coach #purse will look wonderful with your collection."
We just optimized, for marketing and search purposes, the words 'coach' and 'purse' – in Pinterest, that hashtag turns unto a searchable query containing the keyword where your pin is located. When clicked, all people and boards related to your keyword are clearly visible. Now, once optimized on your own blog, you can make seamless connections between your boards and blogs while people naturally pin your goods and popularize your stuff naturally. It's rather nifty what these hashtags can do for optimizing your Pinterest presence.
Along with hashtag optimization comes naming your initial pinboards correctly after your business; this will increase your exposure and rank your keyword-rich pinboards fast. A current pinboard we control is already a PR3 and growing, and so can yours!
You may be interested in reading: How to Use Pinterest to Drive Traffic to Your Site
Turning Content Into Sharable Goods
Since content isn't pin-friendly as of yet, you'll benefit by converting your articles or short white papers into either infographics or videos which can, in turn, be optimized two ways: 1) by simply adding the infographics or videos to your pinboards which contain keywords relevant to your niche and 2) by hashtagging the images to search queries. Once you've created your pin, you can optimize that pin on your own site to help gain recognition and rank. Through the sharing of the suddenly popularized infographics and tapping into the video explosion, you'll access a crowd that has more depth than humanly imaginable.
When sharing content, another excellent marketing strategy is pictorial testimonials of services you rendered to past customers. After pinning these, and adequate sharing, you'll increase the reputation of your company along with increase traffic to your company page.
Pinning After Analyzing Traffic Data
Sometimes pinning during different parts of business hours will render higher traffic from Pinterest pins. By simply tapping into your Google Analytics account, you can easily see the times during the day where pins, and their attached websites, are getting more hits. From there, you can plan your pinning assault accordingly. Using the hashtag feature as listed above, you can optimize your higher ranking pins to be thrown in front of millions of pinners who are searching for your pictures, infographics or videos.
Their exists on Pinterest's homepage a Popular link which shows what's currently hot and trending – use this link throughout your research and find what's been re-pinned the most. From this you can decipher marketability of certain products, pages or pictures you intend to share.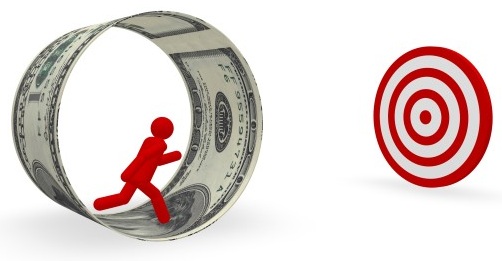 Marketing Pins Through Contests
Tapping into your marketing creativity, you could create a contest which allows your current following across Facebook or Twitter to pin infographics or website images which speak to your visitors. Set a deadline about 1-2 months away, and have the community judge the best pins in which a prize can be awarded to winner. This allows floods of interactivity to spread throughout Pinterest, and increase your pin's authority since pinboards are generally ranked by popularity. The same can be done with videos, and is actually better for viral marketing of your YouTube videos.
Instructional Webinar
Marketing services means some form of instruction on how to use these services will be imminent. Therefore, create either a webinar or how-to video, upload to YouTube, and pin it onto Pinterest using the #webinar hashtag. This will allow people looking for instructional webinars to find your content easily, and share it across the Pinterest community. The video can also introduce members of your team or company which, of course, gives people security and validation of your company's existence and goals. Sharing the pin with your Twitter and Facebook following would make a complete 'link wheel' which grows social popularity.
Couponing
Who needs Groupon when you can simply pin savings coupons or valuable vouchers onto your pinboards using the #coupons tag? Naming a pinboard specifically 'coupons' and continually tagging your coupons with descriptions of your company will aggressively fight its way to the top of Pinterest, along with other's willingness to pin these savings simply because everyone is looking for the next big deal.
Marketing Simply Became Pinteresting
With more people sharing images and video than ever before, it's no wonder Pinterest has actively became marketing gurus' top target for finding buyers or fans. The #38 ranked website worldwide is ever increasing image security, making the community more original than ever when sharing pictures. If you've currently restricted yourself solely to Facebook, YouTube or Twitter when creating marketing plans, it's time to incorporate the new dog on the blog which, inevitably, can connect the three most popular social media fronts onto one pinboard for excellent exposure, targeted traffic and authoritative spots in Google's search algorithms.