Inquiring Online Entrepreneur: "Ryan, how in the heck are you traveling the world for 2 and a half years and running? What do you do? How do you make money online?"
Me: "I help  people."
I mean, I have lived in: Bali, Phuket, Vietnam, Laos, Cambodia, Malaysia, Sri Lanka, Peru and Costa Rica, and have visited Japan, Myanmar and El Salvador.
The cool deal? I lived in Thailand for a year between Chiang Mai and Phuket. I lived in Bali for 4 months.
I know my way around the Southern Tip of Phuket as well as my home town of NJ…lol!
Seriously, this from a guy who never stepped foot on a plane until I took my first flight 2 and a half years ago from NYC to Bali. Yep 23 hours total 😉
But even though I change time zones like most people change clothes – another trip to an exotic locale in 3 weeks stay tuned – most people do not buy my "help people" advice. They want specifics.
More importantly, they are OBSESSED with channels….Google Adsense, MLM, network marketing, affiliate marketing, list building and selling, etc, etc, etc…sponsored tweets.
I mean, these folks need to know how I did it, so they can do it too. There must be some magical channel, right?
That if you latch onto it, will absolutely, positively, make you rich and allow you to live the internet lifestyle, like I am living.
The Royal Screw Up
Being attached to channels.
People who fail believe that some magical online business opportunity will change their life, or that a particular channel will make them rich, but this is not possible, because things do not make you money, the person who uses things in a certain way, makes money.
Failures keep trying to make things, to make them fortunes, and fail, again and again, because people buy in, or hire out, or click ads, and things, well, channels or things never buy from you, or pad your pockets.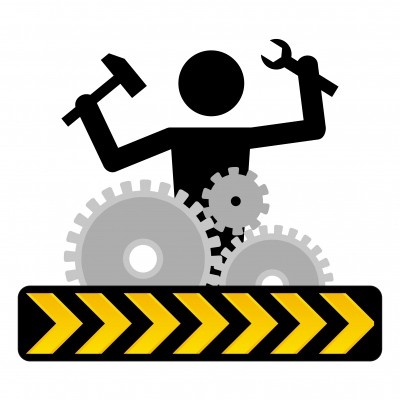 My Life and How I Did It
Yes, I will tell you exactly how I did it.
How I went from the streets of Plainfield, NJ, to the stunning scenery of Jimbaran, Bali, where I rented a 2 bedroom, big old villa for a bit more than I spent on my old apartment in Plainfield, NJ 😉
I will tell you how I pet 400 pound tigers (visit my blog for that one), how I fed endangered squirrel monkeys on my front porch in Quepos, Costa Rica and how I saw a 5 foot long, monstrous water monitor swimming in the channels of Bangkok, Thailand.
I helped people. I continue to help people. I create value through my blog posts and videos.
Right now I publish 50 to 60 videos daily, and publish immediately to my blogs. How? I shoot 30 to 60 second long, short and punchy videos, AND I am a HUNGRY MFer….lol….
I have fallen in love with my lifestyle, and I push myself so I can connect with the billions of people who want to live the lifestyle, so I push myself like few do, because I know that my success hinges on….helping people 😉
Practical Tips
1. Before you dream of choosing a channel or channels through which you can make money online, seer these ideas on your mind: help people, promote people, create for people, make friends with people, and prospering ideas, people, circumstances, and money, will flow to you.
2. Never attach yourself to one channel; no one channels makes me money….my ideas make me money, the value, I bring to the market place, the number and quality of my connections and my persistence help me live the internet lifestyle.
3. Spend time aggressively promoting leaders from your niche; this exposes you to prospering ideas and helps you make friends with folks in high places….which is exactly how I connected with online leader Erik here. 😉
4. Work on your mindset. Develop an abundance mentality, and then you will decide which channels vibe with you, and you will learn all you need to know about these channels, so you can rock it out online.
Making money online is simple. The difficulty arises when you stray from creating blog posts or videos, or connecting with people by commenting on their blogs, writing guest posts, or stop aggressively promoting others.
Create, connect, create, connect, create, connect, and you will attract all the tools you need to rock it out online.
Help People
I am changing time zones by 12 hours again in a few weeks because I help people.
I do my best to provide Erik with helpful content here, and I push myself like crazy – from a high energy space of course – to create my 50 or 60 videos today.
I will stay up until 2 AM, to do it, because I know WHY I want to rock it out, and it is for me, and you, so I can change lives and yes, live a charmed life myself.
Guys, you can do it
Just decide to making helping people A1 on your list of things to do, and know why you want to succeed online, and take it from there.
Image courtesy of Paul at www.freedigitalphotos.net
About Ryan Biddulph