For the past fifteen years or so, we've been told how important it is to have a website to complement our business ventures.
We've been informed that the positives are plentiful, and there's no reason why you'd neglect the benefits that a website could give you.
While this might be the case for a particularly successful website, they need proper preparation and expertise to get to that point.
You can't just sit down at a PC and expect everything to go smoothly.
So, if you're in a position where you've set up a website but it still isn't making you money, something has gone wrong somewhere. Unluckily for you, there are so many different areas where you might have gone wrong.
However, by doing a bit of research and following our tips, you should be able to pinpoint the mistake fairly easily.
If you're still sitting there wondering what the big deal is about this website malarkey, it's time to sit back, grab a cup of coffee, and read on.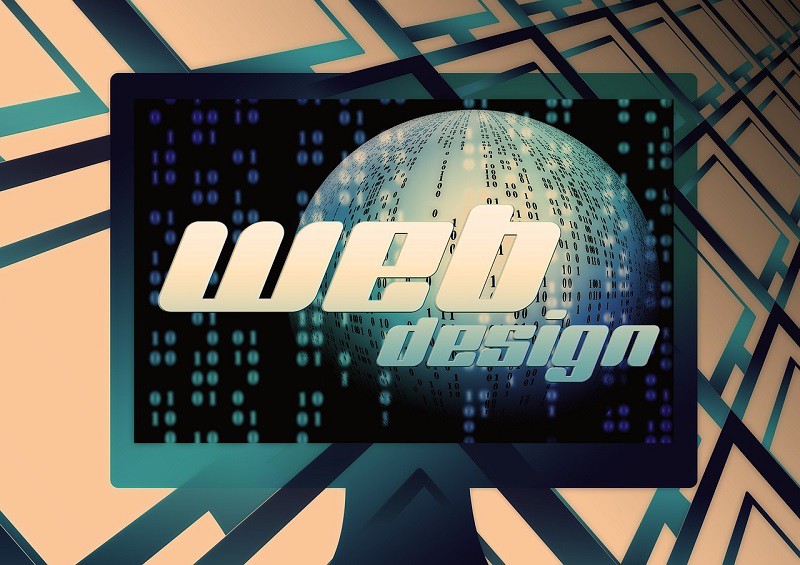 https://pixabay.com/en/web-web-design-internet-binary-845171/
Your Design Is All Wrong
You can't have a good website without a good design, so you need to make sure you've got this nailed down. If your text is unreadable or in formatted in big blocks, people aren't going to find it easy to read.
Similarly, by using bizarre color schemes and an abundance of images, you can make the page look messy and unorganized.
Structure each page cleverly and add widgets and animations carefully to make it look particularly elegant.
You want to try and capture your reader's' attention, so do something different that the competition isn't doing.
You Picked The Wrong Hosting/Domain
What good is a website if you can never access it? Picking the wrong hosting company can provide you with far too much downtime for your liking. While VPS is an option (albeit an expensive one), most companies opt to choose a shared hosting solution for their website.
Do extensive research and look at reviews before you pick a company. Always make sure you get the best prices for shared hosting packages to help you save money.
Make sure you pick a recognizable domain, too. We're talking .com or something similar. If you choose a domain name that is far too long, people aren't going to remember how to find your site.
Be clever with your choice and ensure it's catchy and memorable.
https://pixabay.com/en/seo-search-engine-optimization-1018441/
You're Neglecting SEO
There's no point having a website if no one can actually find it. The best way to ensure you get plenty of readers and custom is to get involved with SEO. By finding a company that can boost your rankings on the various search engines on the web, you can ensure you obtain plenty of views.
Don't be tempted to try and do this yourself if you don't know what you're doing. SEO is a tough practice to get involved in, and the experts work full-time jobs covering this area alone.
Outdo the competition by spending a bit of money to get the professionals involved.
Your Website Is Boring
It's great that your customers have clicked on your website, but what are you doing to keep them there? They need a reason to stay focused and interested while they're browsing. If you can't provide them with that, they'll go elsewhere.
How you keep them engaged is up to you and the type of operation you're running. You could add games or videos to hold their interest.
Fill pages with engaging images or simply provide exciting content to read. If all of your pages have the same, dull content, customers will click away very quickly.
As we'll mention later, checking your website's analytics to see which pages are gaining the most success is also important.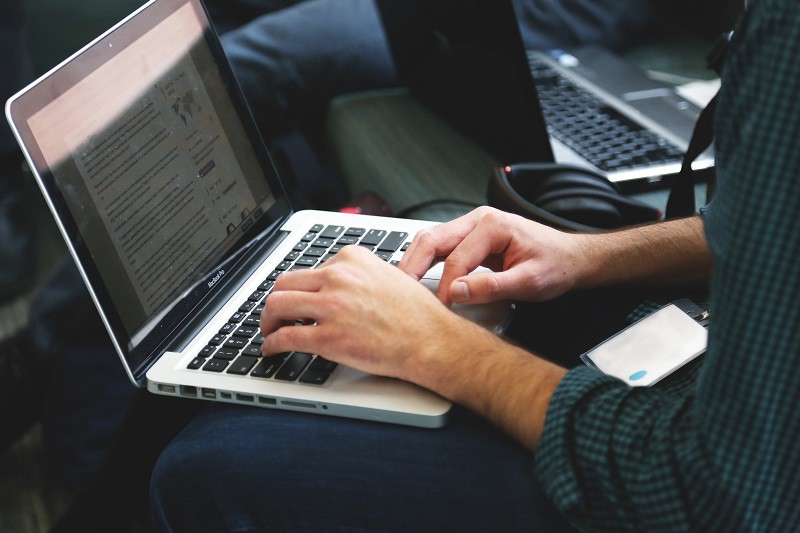 https://www.pexels.com/photo/laptop-remote-working-writing-typing-7114/
You Never Update It
Once you've done the hard work and you've set up your website for the first time, it's easy to neglect it.
I mean, you can't spend all your time working on this website, right?! There are other things that you need to do! Unfortunately, you're going to have to keep it maintained as often as possible.
You can't expect to gain new customers and make money if there's no reason for people to visit the site. One of the best ways to force yourself to update your website is by implementing a blog.
Blogs can incorporate any sort of information about the business, and they give your customers regular reasons to visit the site. No matter what you do, make sure all the information on your site is kept up to date.
You Aren't Promoting It Well Enough
If you've got a website, you need to flaunt it. Don't be afraid to put your website link on documents and in email signatures. Whatever you do, make sure you promote it on social media!
Facebook and Twitter are some of the best ways to promote your product to the masses. You need to make sure they are aware your website exists, so constantly find reasons to put it out there!
You'll also want to put it on things like business cards that you give to important clients. If you're still struggling to gain viewers, try holding an exclusive competition on your website.
If people want to get involved, they'll have to go directly to your website.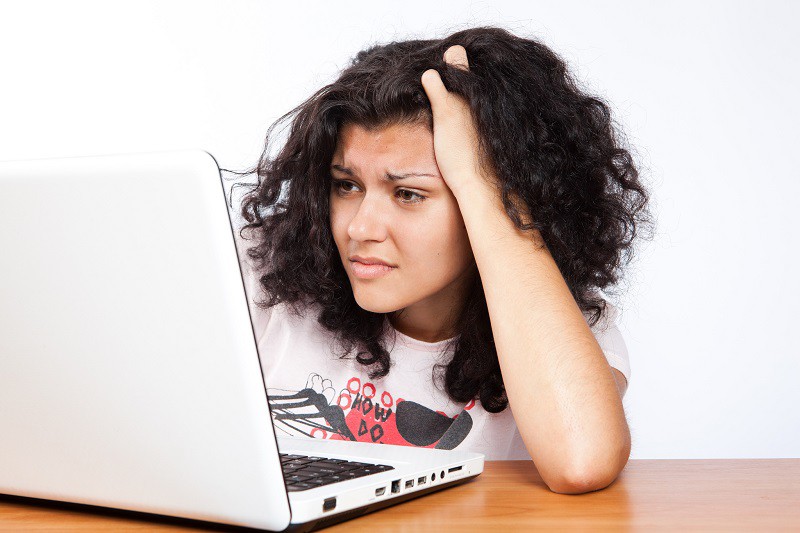 https://www.flickr.com/photos/83633410@N07/7658225516
You're Making It Too Confusing
You can't expect people to sit around on your website forever. You've got to be able to capture their attention instantly. If people can't actually figure out what your website is about, you're going to lose their interest.
Don't overcomplicate things; sum up the basics of what services you provide and what customers can gain from you. Whether you do this in bullet points, short paragraphs or a different format entirely is up to you.
You don't want to be in a position where someone has to click through multiple pages just to find out what your company is all about. Try looking at your website from an outsider's point of view.
If you're feeling confused, it's time to go back to the drawing board.
You Aren't Providing Enough Payment Options
If you're actually intending to make money from selling things on your website, you need to provide payment options. Unfortunately, many people are quite afraid of buying things online.
The media tells them all sorts of scary stories about identity theft and viruses and they're hesitant to enter their details as a result.
One of the best ways to make this easier is by allowing the ability to pay with PayPal. If you aren't giving your customers lots of ways to purchase goods online, then you'll miss out on potential sales.
Ensure you've covered as many avenues as you can, and you shouldn't have any issues.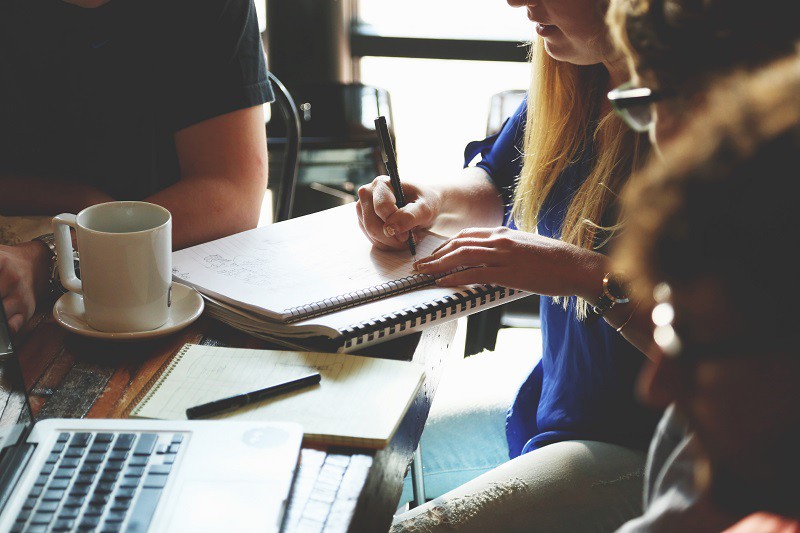 https://www.pexels.com/photo/people-coffee-meeting-team-7096/
You Need Help!
If you think you've tried everything, and you're still not making money from your website, you probably need help. It's possible that you've read these tips, but you still don't know how to proceed.
Don't worry! There are plenty of guides on the internet to try and give you help with things like design and marketing. However, it's also beneficial to enlist the help of the experts in certain areas.
This is particularly the case when your business is in its infancy, and you require instant success from your website. It might be worth spending that little extra money to get you up and running.
You Aren't Monitoring Its Success
Along with updating your website on a regular basis, you also need to be monitoring it constantly. As we mentioned earlier, analytics are the way to do this.
You can find all sorts of information this way about the amount of views you're getting. Over time, this will start to create a pattern, and you'll be able to identify what's working and what isn't.
Use this info to alter your website strategy and change up your content. You always need to be on the pulse of your website's success rates if you expect it to make money.
Remember; your website is just a small part of your overall internet marketing strategy. In today's world, websites are just as important as they ever were, but they're now complemented by social media in particular.
Luckily for you, you can use all of these ideas and make them correlate with each other. Implement social media widgets on your website so people can access your Facebook and Twitter pages with ease.
Similarly, link to your website as often as you can via social media, especially when you make any updates to it.
It isn't difficult to create a good-looking website. Creating one that can really stand out and be an invaluable tool to your business isn't quite as easy, however.
Go through the tips we've mentioned today and see if you can spot any areas where you're going wrong.
Don't be afraid to try new things and see what sticks.
Keep on top of your website and it won't be long before you start reaping the financial benefits.