Nowadays, it is almost automatic to equate huge traffic to the effectiveness of your online marketing strategies.
Simply put; the more traffic you have, the more effective your marketing strategies are.
This belief is packed with plenty of truths.
This is the main reason that most Internet marketing strategists are aiming to improve their traffic as the main goal of their marketing efforts.
But how do you exactly boost your website ranking?
What are the different marketing strategies that will bring in more traffic to your site and therefore, increase the number of your leads and sales?
Find out the answers by reading the following items.
Using Social Media
Some of the most popular websites in the World Wide Web today are social networking sites such as Facebook, Twitter, Google+, and LinkedIn.
There are a lot of ways to use social media to your advantage.
The key here is to engage people through posting high quality, interesting, and relevant contents.
Moreover, you must remember to add social media buttons on your content.
This way, your readers can easily share your blog post to social networking sites.
You will be surprised how your traffic can easily increase with this tip.
You might read this :
Unleash the Power of Social Media Marketing – Pure Gold and Useful Resources Mentioned Here
Post high quality content in a regular basis
Before people will keep on coming to your website, you must first make sure that you have something that is worth of their time.
Internet users are impatient and they are only attracted to useful and relevant content.
If your posts are of low quality, then it is more likely that they will leave your website as soon as they realized you are wasting their time.
Furthermore, you must add content in a regular basis.
Your traffic can easily go down if you do not keep your website updated or there is no any recent activity going on in your webpage.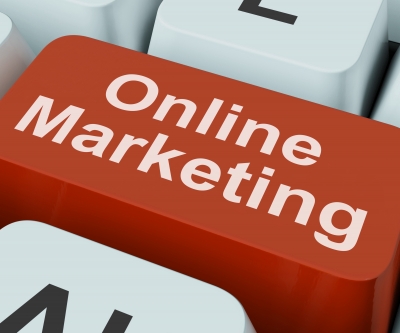 Create a mailing list
Your website should have an option where people can enter their email address so that they can be updated with the recent events surrounding your website.
The mailing list can also be a great tool to keep in touch with your readers.
It is very important that you send personalized message such as addressing your readers by name.
An email message can make people feel important and valued.
Since you give time to reach them, you are showing them that you are willing to exert extra effort to build good relationship.
A mailing list can also be used to promote an event, product, or service in times you need to do so.
Add other types of media
Your content should not be limited to text, but you must add other types of media such as audio and video.
People are more engaged when they can hear and see you.
In addition to this, search engines also consider images and videos when providing search results to Internet users.
This way, you are not just limited with just plain text, but you can be found as well through the images and videos you uploaded.
Use SEO
Search Engine Optimization is a timeless Internet marketing strategy.
It never goes out of trend and most Internet marketing specialist use this strategy to ensure heavy traffic to their website.
While it is more important to add high quality content in your site, it will become more effective if you will couple it with SEO.
Take time to learn SEO or better yet, hire an SEO specialist to better increase your chance of success.
Final words
Undeniably, there are other strategies out there that you can use.
However, all these strategies can easily overpower you because of its complexity.
Thus, it is advisable that you start with the tips mentioned here and later, apply other more complicated strategies.
Image courtesy of Stuart Miles at FreeDigitalPhotos.net