If you are into blogging for quite some time, then you definitely understand the potential of guest posting – if done in the right way.
Deciding to spend part of your time creating content to publish in other blogs of your niche is simply one of the best promotional activities for you and your website.
Guest posting is profitable from many points of view. For instance, you can reach a new significantly volume of readers, connect with new people and engage with a new audience.
So everyone should start their own guest posting campaign, no? But it is easier to say than to do!
You need to find the right ideas, writing in a way as to be adequate to the quality of the hosting blog, reading carefully the guest posting guidelines and considering the right way to be accepted.
In a few words, make sure that at the end, the exchange has been fruitful for both you, writer of the guest post and the blog owner.
Every blogger would like to write the perfect guest post. This is what it means to me.
How the Perfect Guest Post Should Looks Like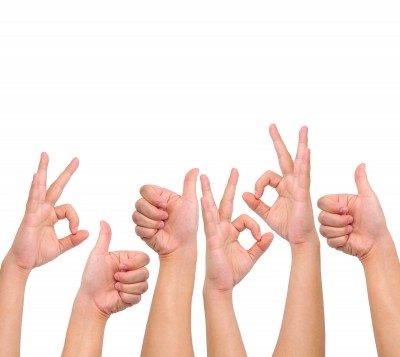 1 . It is Not Simple Self-Promotion
If all you have managed to write is just four paragraphs with your link inside, you have very low chances to have your content published.
I assure you that it really happens to receive such proposals (I' tell you from my experience!).
2 . It's Written in a Rich and Appropriate Style
If you decide to send your article to someone, you have at least spent a couple of days studying the blog you would like to submit your guest post to.
You have read some posts and perhaps you already have become familiar with the style of the host blogger.
Most of the bloggers create a page with the main guest posting guidelines and you should check every key points before submitting your article.
3 . It is Grammatically Correct
You must be sure you have done everything in your power to deliver an article without grammatical or syntax errors.
I know it is not easy (it's the same for me), especially if you are not native English speaker, but you must make your best effort to use every tools for correct and proofread your post.
Tip : I use Paperrater – a free online Grammar & Spelling Check Tool.
4 . There Are Few, but Good Links
Do you think it is good to add some useful external resources within your guest post?
I think it is acceptable to insert a couple of internal links to old articles AND some links to external resources, tools or website, which match the topic covered within your guest post.
5 . There Are Some Attractive Images
Be sure to add at least one relevant image within your guest post. Sometimes even a funny picture, can capture more attention than an entire text wall.
Tip : I use FreeDigitalPhotos. You simply need to mention them in your article and you can use any of their images for free.
6 . Who Reads the Content Has Something to Learn
I know it may seem a utopia, but the perfect guest post should always teach something to the reader.
An interesting resource, a guide, a suggestion for improvement : in short, something useful!
7 . It is Followed by an Active Discussion
If you have used many hours in preparing your article and get it published, then you can spend another 30 minutes following the discussion below your content.
There is nothing worse than seeing a guest post with many comments, without the response of the guest blogger.
From my point of view, I love to respond to comments and I believe from them can born some healthy discussions.
Do not forget that you can always learn a lot from your readers and commenters!
You may be interested in reading this :
How to Get MORE Traffic and MORE Comments to YOUR Blog
Can You Write the Perfect Guest Post ?
If you are able to respect all the points mentioned above, then you are right on your path to write the perfect guest post.
For me, the secret behind having almost the 100% of your articles approved, is to know the owner of the blog where you want to submit your content. It worked for me!
And after you have some content published around the blogosphere, above all if you are featured on popular blogs, then you will be surprised to receive invitations to guest post on several websites.
What do you think? Do you already have published at least one guest post?
If yes, what are the results you got? Let me know within the comments, thanks!