Are you using Gmail for managing your business contacts and connections?
Do you need an app to supercharge your Gmail?
In this post I'm going to talk about Hiver, an application that offers everything you need to boost productivity and improve your business with Gmail.
How Hiver Works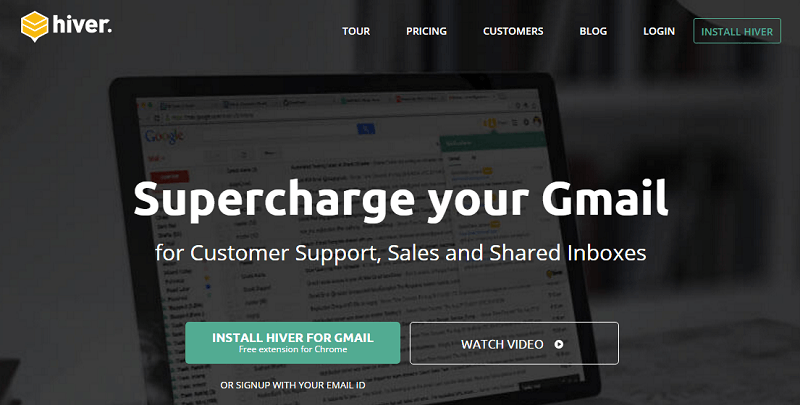 Hiver (previously known as GrexIt) is a simple but powerful tool that, in association with Gmail, can help with your business sales, customer support, project and lead management or operations.
It's used by many companies around the world and is one of the highest rated apps for Gmail and Google Apps (here's the download link for the free extension for Chrome).
The main feature is "Shared Labels", which you can use to share and synchronize email conversation with work colleagues.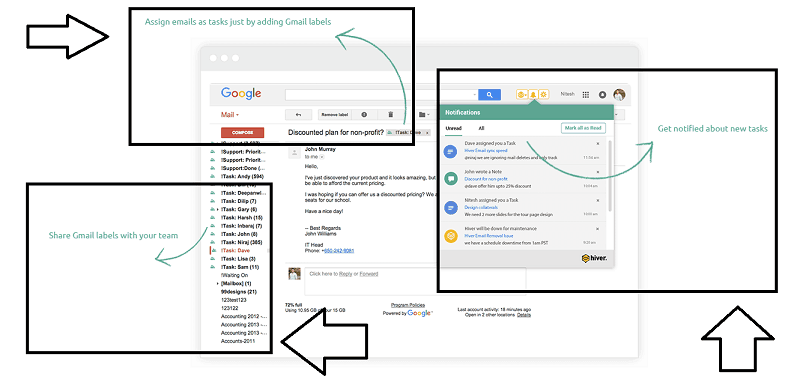 Basically users can share their Gmail labels to set tasks, track their status and deliver information to co-workers.
Here's an example of how it works (click on the following screenshot to enlarge):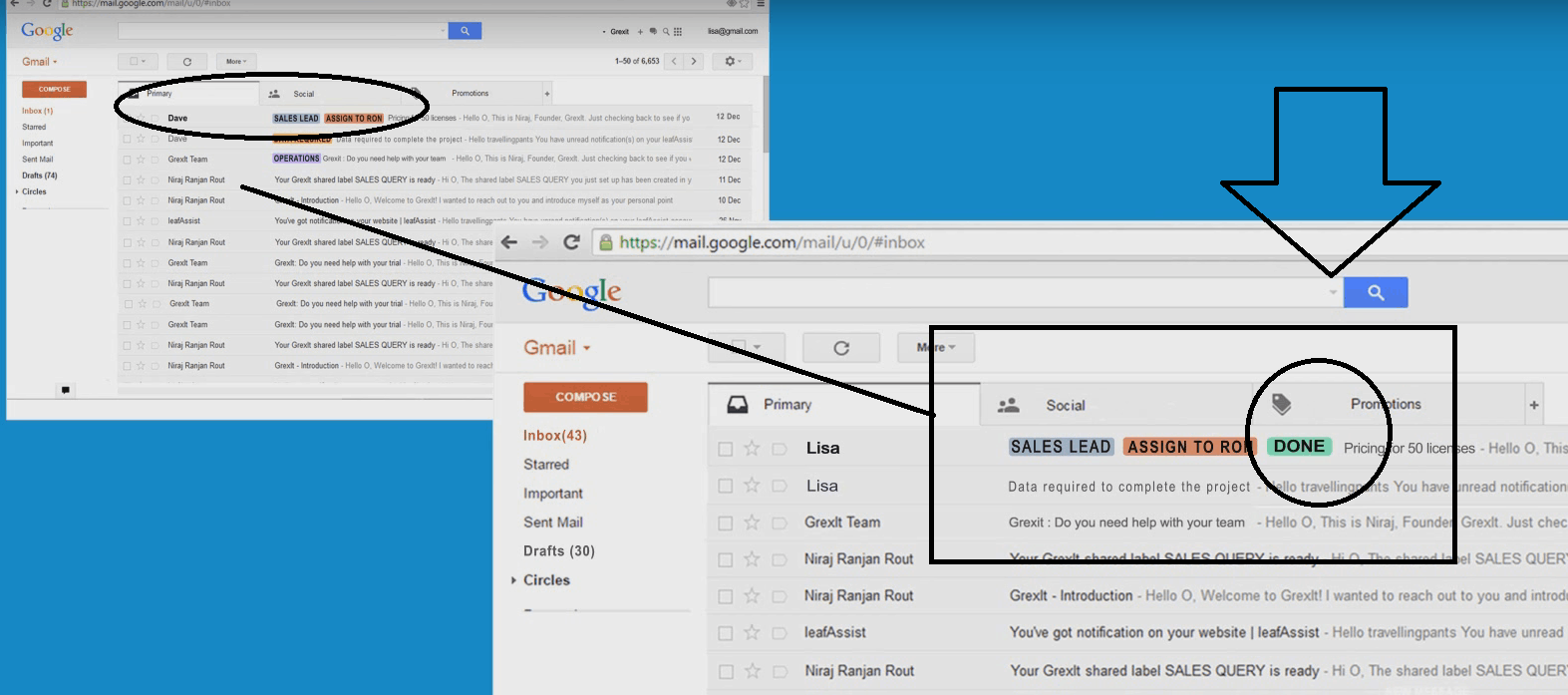 But there are more functionalities, such as:
shared contacts
send later
email reminders
email notes
email templates
collision detection
Let's see them in details.
Shared Contacts
This is an useful feature when you need to share your Google contact groups with other Gmail or Google App users.
Things like contact details, notes and custom fields can be shared and synced in seconds.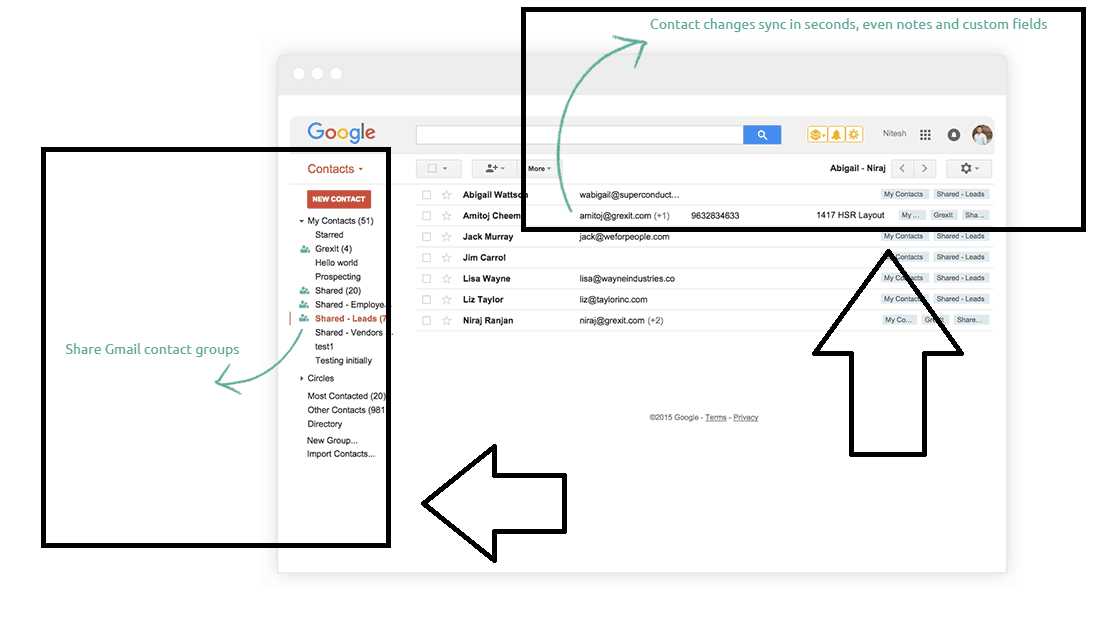 Send Later
You can use this feature to schedule emails and send them at a specific time.
With Hiver installed in your Gmail and when writing a new email, you will notice a green new button marked as "Later" right next to the "Send" one: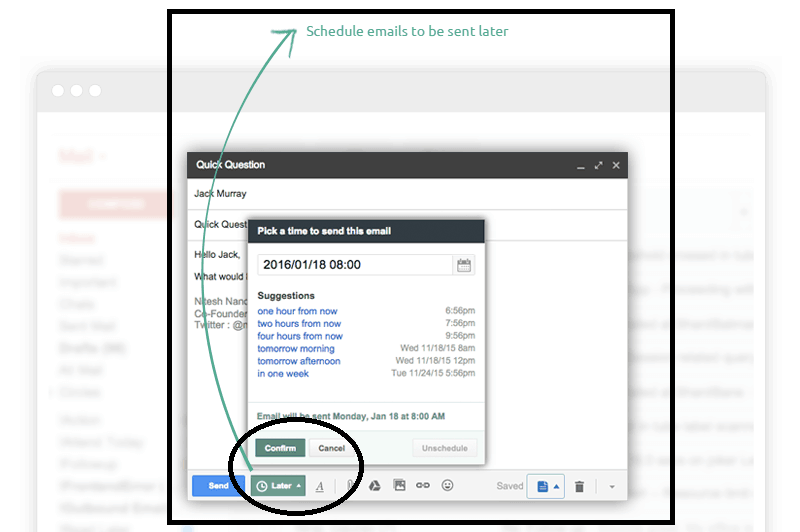 Email Reminders
That is an effective way to remind yourself about upcoming tasks or the ones you haven't completed yet.
This Hiver feature lets you bump emails back to your inbox at any time in the future.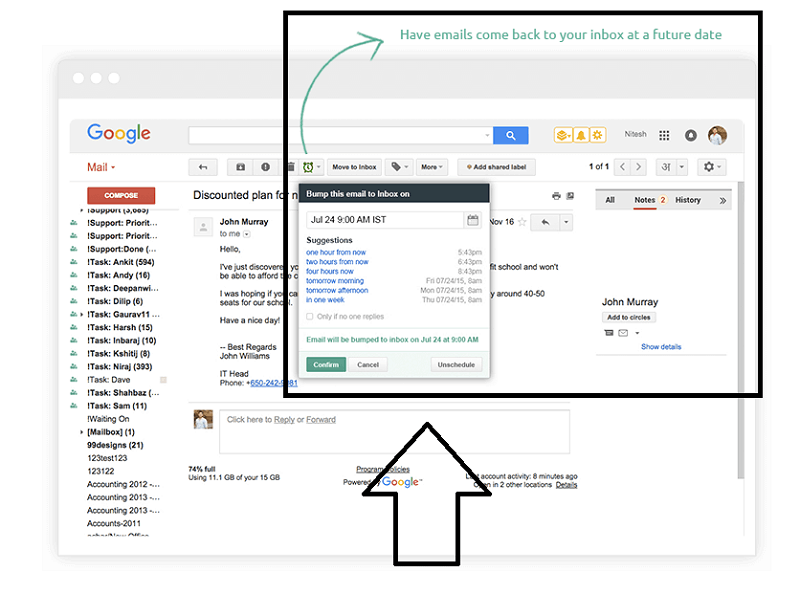 Email Notes
Another interesting feature useful to improve a business procedure or to give customers a better service, for example.
With this option, you can write notes on each email conversation, which are automatically shared if you're using the "shared labels" feature: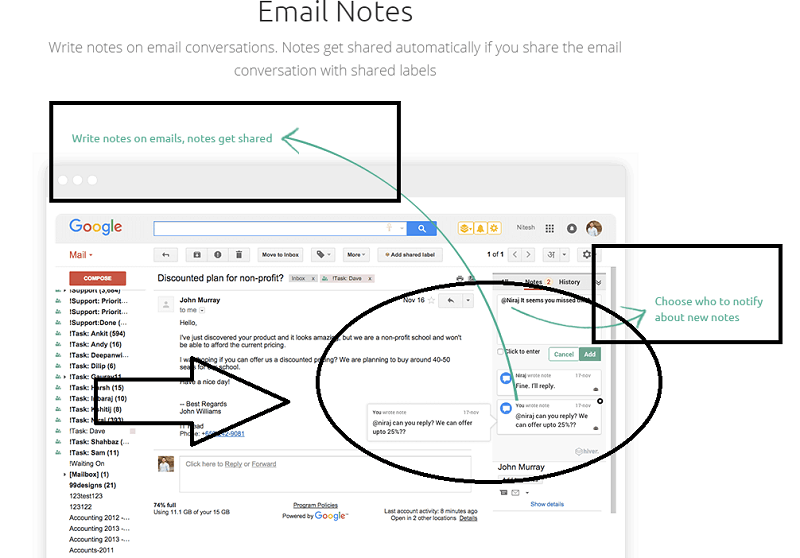 Email Templates
Does it happen to write the same email with different contacts?
With this feature, you will never write again repetitive emails.
Just create the first template and use it whenever you need it: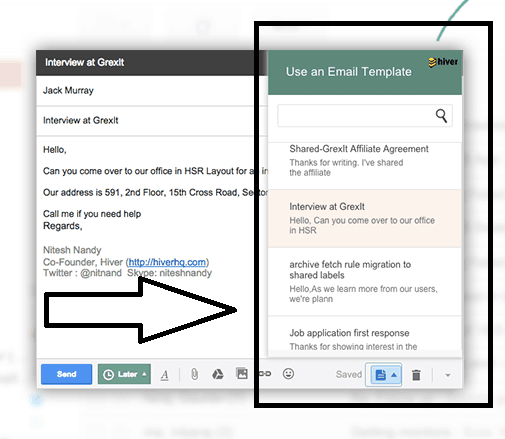 Collision Detection
If inside your team someone has already replied to a specific message, you will know that by checking the Hiver note next to the email.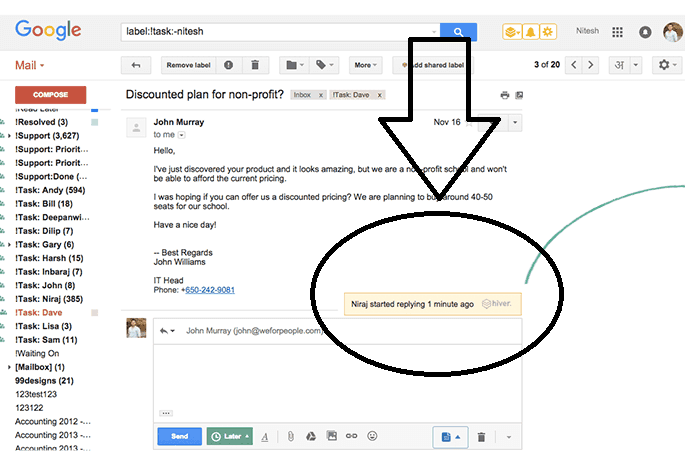 Introduction Video
Here's a nice introduction video (1 minute) with the main features explained:
What is Hiver For
Easily manage projects using the shared labels and folders, such as "assigned to Erik", "task:done",etc
The email and labels sharing gives every team member an overall picture of the project, just by using their email inboxes.
Using shared labels the team can improve their work by collaborating with each other and give clients the best customer support. Great also for support tickets.
Delegate and track emails as tasks, manage your sales leads and Gmail contacts using shared labels.
Some Testimonials
I took the time to check some testimonials, by reading some Hiver reviews in the Google Chrome webstore.
Roger Chapman says on January 6, 2016, for example:
Works great. Allows for users to share messages and add comments without having to forward or reply.

And Nuphar Yassour, an ever happier Hiver user says:
I was forced to start working with gmail after years of using Outlook.
Once i found this addon – it changed the way i can work… I can now share folders with my boss, like public folders. And the feature i use the most is the Notes. WOW – it saves me so much time. I add labels to my boss's mail and add notes to help him and me to remember what needs to be done. Thanks!

Hiver Pricing
There's a completely free plan, which grants up to 3 users and 3 shared labels, 50 emails/day, 10 email notes and email templates.
The most popular plan chosen is, however, the "Plus" ($11/mo), which offers:
200 shared labels
5000 emails/day
1000 contacts/month
Unlimited email templates
Unlimited email notes
Collision detection
Every paid plan has a 14-days free trial. With no credit card needed for signing up.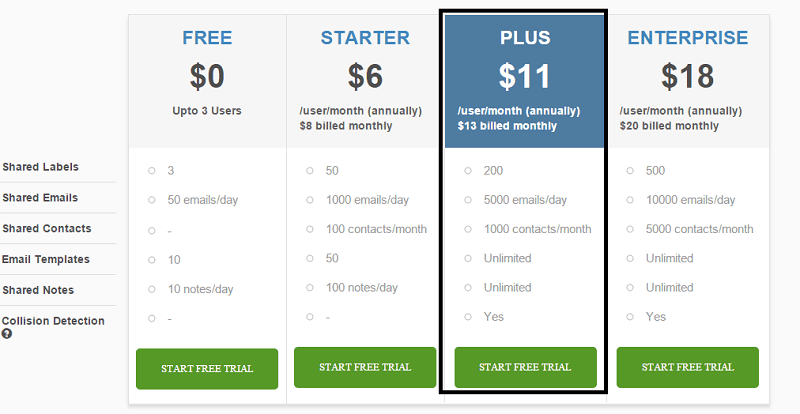 Final Words
Hiver works right from your Gmail, and there is nothing hard to learn.
If you think that a shared inbox could be useful for your team, then Hiver is the perfect app for you.
Are you using Gmail?
Have you ever heard of Hiver?
Are you going to test it?
Please let me know what you think in the comments below, thanks!