The articles divided into points, in other words the list posts, have a great success among readers in the blogosphere, because they are easy to read, they avoid unnecessary chatter and they are rich of information.
Writing a list post, means to organize content in a structure that is particularly suited to the web, but this does not mean that you can simply number some stuff and just publish it, in order to get retweets, comments or academics kisses.
You must remember this : Quality above all!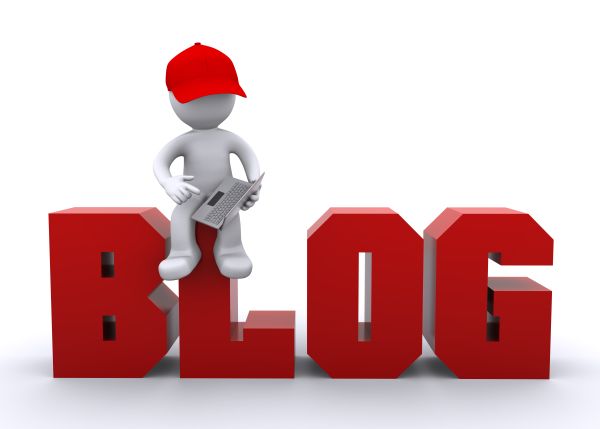 Here you find 10 blogging tips that you should follow in order to write a great List Post.
1 . Publish Useful Resources
You should take a moment to emphasize in your article the fundamental concept, in other words what you are writing about.
Before think to write about a specific topic, just ask yourself : "Has someone already published a list of the resources listed in my article? Can I give to the readers something useful ?
Try to be innovative in your writing, and avoid what has been said already 1,000 times.
I know that in the blogging niche, this is something not easy at all, but if someone ask you the difference between your list and the one already published by other bloggers, the answer should be very clear.
And above all you should write something really useful. See what I mean :
How to Write an Article in Less than One Hour : 10 Useful Tips
2 . Do Not Complicate: Simplify
The list posts go viral on the web. They respond to the needs of those who have little time available and allow your readers to quickly identify what interests them.
For this reason the list posts are easier to read, in relation to other articles.
You should select the most interesting information for ordering a weighted list. Nothing must be left to chance!
3 . Do Not Overdo the Points
Publishing a list with 150 points makes always a certain effect, but you should think if all these points are really necessary to your article.
Remember that people in internet are lazy and too many points may bore them.
There is not a particular right number of points for your post, each list needs its space to be explained.
I have written a list with 102 points, but actually this is a resume of  Blogging Tips and What I Have Learned, so I guess if it is really worth, you can list many points.
Just try to identify and develop your idea, therefore write the points that you think are useful to explain your concept.
4 . Create Sections
If you are writing a list with many articulated concepts, in order to improve readability, try to divide the points into thematic sections with a title, a bit of an introduction text and a picture.
Also using bold or italics really helps sometimes.
5 . Focus on the Images
When you are working on list posts, you may forget completely about images.This happens sometimes.
But you should remember that you need to include in every article at least one image, as this really helps the viewing of the whole post in the eyes of your reader.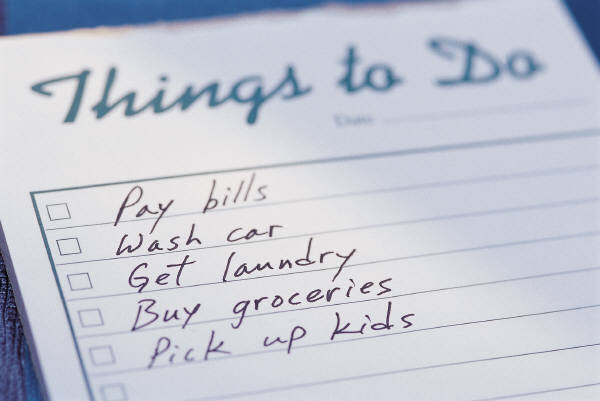 6 . Work on Your Headline
The soul of every article is enclosed in its headline. This is the same for a list post. The article headline is your business card in the SERP, in social media and all around the web.
It is difficult to have a second chance, if your headline is not good enough to catch your visitor's attention, he will not continue reading your post.
A tip: use the numbers in your title, as they really help to understand the content of your article.
7 . Use a Good Format
The points of your list should be easily recognizable and widely spaced, while the header of the paragraphs should follow a consistent basis that brings all the titles in that section to have the same importance.
To be clear : the titles of the paragraphs should be <h2> with similar appearance, the same goes for subtitles <h3> and so on. These are simple but fundamental rules that you need to follow, also for SEO reasons.
If you want to know more, be sure to read these 20 SEO Tips for Beginner Bloggers.
8 . Watch the Number of Points
It may happen that you have 10 points in your headline, then in your content you miss one.
Be sure to proofread your article, and be sure to include in your list post all the points you had in your mind.
Reading again (and again if needed) your content, before publishing it, does not cost you anything.
9 . Choose Between Points and Paragraphs
When you create a list post, you have 2 solutions: the bulleted lists (ordered list in your WP Dashboard – use Alt + Shift + O) and paragraphs.
In the first case there is a real bullet list marked with small icons (or numbers) , in the second you create manually the paragraphs with titles and numbers.
So the question is which option you should use. Just thing about how many points you have to list and how much you can write about each one, and you will have your answer.
10 . Do Not Forget the Call to Action
Occasionally you may find articles that has huge list well written, but without any call to action.
In my opinion, you should include an invitation for your reader. It may simply be a question.
Perhaps there is no need to write anything more, but do not complain if users do not comment, for instance.
At the end of my articles there are always a call to action for invite the readers to comment and leave their own experience.
You can also ask your readers to subscribe to your RSS Feeds, if they liked what they have read.
Did you already subscribed to NoPassiveIncome.com Updates?
What about you, do you like the Posts Lists? Are you using them in your blog?