Just because a business has a product to sell, doesn't mean that they have the resources or the capital to hire a sales team to sell it. But that doesn't mean that you can't find help.
If you have a mountain of product to move and you find yourself in need of a partner, why not consider an affiliate program?
Affiliate programs work like partnerships. Someone sells your product for you and in return, you give them a share in the sale. You move product, they make money — a match made in heaven.
So how does one go about starting an affiliate program?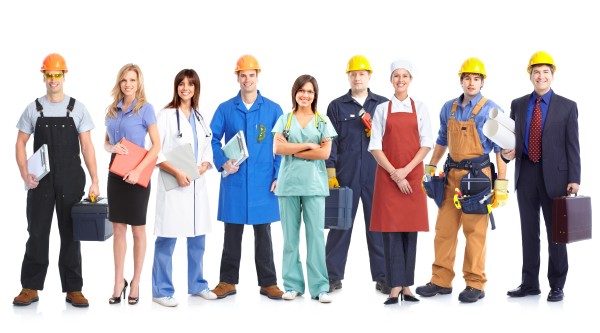 Find The Right Match
The first thing you have to do is take a good look at your products and ask, what do you think can be sold by someone other than you. Do you know someone else who is just as passionate about your product? Is there another expert in your niche that will do your product justice? That may sound like a silly question, but one of the main principles behind an affiliate program should be ease of operation. If you have a product that takes extensive training to understand, it may not be the best choice for an affiliate to sell. Look for products that sell themselves.
Profit Share
The next step is deciding how much of the profit from the sale your affiliate is going to get. There is no set rule on how much you're supposed to pay your affiliate. The best move here is to evaluate the profit margin on all of the products you offer and then carefully calculate how much you are willing to pay someone to lend you a hand.
Profit Vs. Fee
Another option for paying your affiliate is giving them a flat rate. While this may be easier for you in the short term, you may lose money in the long term. A profit based payment method will encourage your affiliate to move product, while a flat fee means that they would get paid no matter how much product they sold.
Must read: How To Make Money Online – 10 best ways for doing it!
Finding Your Affiliates
There are a few different ways to go about finding affiliates. I would suggest joining an affiliate network. Think of affiliate networks like a distant cousin to dating websites. These networks exist to link businesses with their pool of members who are looking for things to sell. (Remember, just because someone is your affiliate, doesn't mean that they aren't someone else's as well. Some people make a career out of affiliate marketing.) Your other option is searching though message boards in your businesses niche and looking for people who you think may make good affiliates.
Must read: Online Passive Income – 5 Money Making Ideas for Bloggers
Marketing
Lastly, you and all of your affiliates have to get out there and spread the word. Just because you have products to sell, that doesn't necessarily mean that anyone knows your products are out there. Search the internet for articles on email marketing and affiliate marketing, look into sites like Google Ads and track all the traffic on you and your affiliates websites with Google Analytics. You and your affiliate should be on the same page with everything regarding your product and your business before you go live with the program. Remember, an affiliate program can help your business grow to new heights, but only if you take your time and do it right.