Since when I started my first blog 6 years ago, I've been through all sorts of things…many successes, but, even more, failures.
The good part of failing is that you can learn a lot from the experience. And if I can share something that I've learned in the online business is the importance of diversifying.
Today, I own several websites, based on different business models. I love to test new things, to find out what works for me and what it's probably not my cup of tea.
Owning a piece of the internet is great, one of the best investments anyone can make. With just a few dollars, you can purchase a domain name and a hosting service to get your website up and running.
Once you understand how everything works, the possibilities are endless.
You can increase your online portfolio, adding properties that make you earn a steady income every month.
With time, you will have your favorite web host and domain registrar, but it's always good to have alternatives or to try different services. You never know if they can become your next favorite service provider!
In this post, I'm going to talk about Temok.
Temok: Domains Registrations, Web Hosting and Dedicated Servers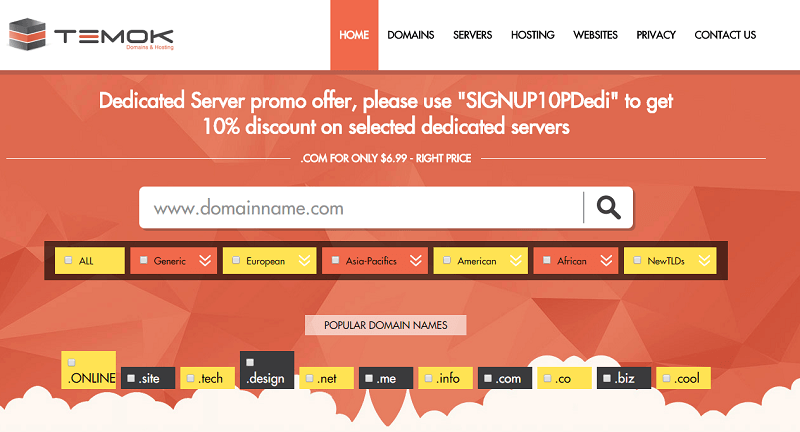 They are relatively new in the industry, providing web hosting since 2014. They aim to grant high-quality services at the lowest rate with highest customer satisfaction. This should be the goal of every company!
When choosing where to base your business, it's important to hear testimonials of happy customers and get as much information as possible.
Here's a testimonial from Angelie (U.K.):
And now let's see what Temok has to offers.
Domain Names
Temok gives you the opportunity to fund your online business in the same place. Having both your domain name and hosting service managed by one company can help your organization.
Start by searching your desired domain name:

In this page, you can enter your keyword or name to find your domain name.
There are also useful tables with extensions to help with your choice, based on generic categories (the topic of your business, like .audio, .camp or .design), geographical areas (European, Asia-Pacific, African and American) or by community domain extensions.

I always prefer to go with the classic and most popular "dot com" extension, but I see the "dot co" is trending, at the moment.
Here's the page you want to visit to check prices (you can get a .com for as low as $6,99 per year or a .co for as low as $15,59):

Temok also offers bulk registrations and domain transfer service.
Web Hosting
What I found particularly interesting is the competitive price.
It's really hard to find such low prices around. Starting from $2.99/month, Temok offers a shared server plan with (among other things):
Unmetered disk space and bandwidth
Easy to use control panel (with the latest cPanel)
Unlimited sub domains, FTP accounts and email accounts
99.9% uptime guarantee (which is really, really important)
Free Weebly sitebuilder and website building tools
4,500 free templates to choose from to create your website
Free website, MySQL, script or domain transfer
$100 Google Adwords offer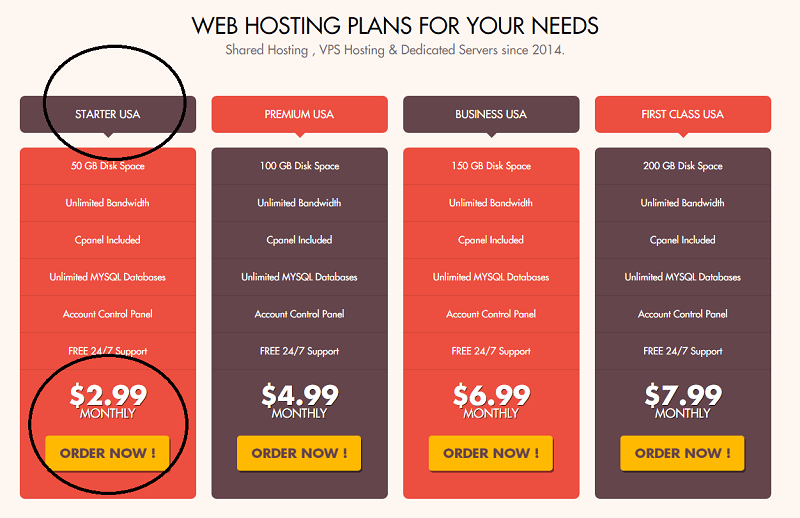 They also offers, of course, a Linux or Windows VPN hosting plan with (among other things):
24/7 Technical Support
Free OS reinstall
Free reboots
Lifetime hardware guarantee
99.9% network uptime
Powerful Intel processors
Full root access
Also the dedicated server plans are really competitive, with a choice based on your country:

If you choose U.S.A., for example, you can get an Intel Core I3 3220 (2c, 4t)/ SATA or SSD Disks, with 16GB DDR3, 2TB SATA storage, 100Mbit unmetered transfer bandwidth, for as low as $63.99 per month, with a $49.95 set up fee.
Temok offers a 24/7 support and a 100% uptime.
Other Services From Temok
It's really interesting that Temok is offering other online business related services, like:
Web design
Logo design
Web development
Internet marketing
SEO
App development
App Marketing
The app development is among my next projects.
In 2015, over 190 million Americans alone used a smartphone, and that number is projected to be near 207 million in 2016.
Smartphones aren't just a comfortable way of communication, they are becoming an integral part of people lives.
It's really important to understand how to market an app when created and this post will tell you what you should keep in mind.
But the first and most important step remains the development process.
Temok offers a great service for the creation of apps and games to help build or grow your business.
You just need to come out with an idea and they will streamline the process for you, always keeping you updated on the progress.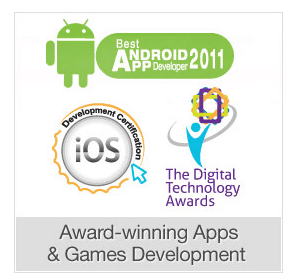 You can contact Temok for:
Apps & Games Projects
iPhone Apps
Android Apps
iPad Apps
Facebook Apps
Games
Temok has been awarded as best Android app developer for 2011, by the Digital Technology Awards.
Use the form on this page, to contact the Temok staff and get a personalized quote to accomplish your project!
Why Should You Choose Temok?
100% Customer Satisfaction
They strive to give their customers the best service possible at the most competitive prices.
8 + Years Experience in Serving More than 40 Industries!
Temok served millions of clients, creating brand identities for more than 40 industries worldwide.
24×7 Customer Support Unit
The 24×7 support is synonymous with quality.
Final Words
Thanks for reading my review of Temok today.
I hope you can consider their services for your online business, because not always the most popular provider is the best choice.
You need to consider other factors, and the price is one of the most important ones (and Temok definitely offers one of the most competitive services I've ever seen in this industry).
What you think?
What's your domain name registrar?
Which company are you using for your web hosting?
Are you planning to use Temok for one of these services? Or both?
Please share your views in the comments below, thanks!