Blogging has become a serious business. More and more bloggers are getting into the sphere and things look very healthy at surface.
But if we take a deep look inside the so-called blogosphere, there are numerous (yes, numerous) bloggers who are struggling to make a single dollar with their blogs.
Now, before you ask a question, let me make myself clear. Yes, I've titled this post to be about "blogging success". You may ask, does blogging success merely relate to money? Of course not!
But when a blogger is struggling to make money and is indeed worried about the same, his/her blogging success is probably in question.
OK now let me get back to the first paragraph. There are numerous bloggers who struggle to gain recognition. They struggle to get blog readers. They struggle to get attention in social media and other places. Yes, they want others to share their blog posts, but that never happens.
Comments, blog posts going viral, clients, authority, products being sold like hot cakes, payments coming into bank account from affiliate commissions – all these happen in the sweetest dreams of many bloggers! But sadly, none of those happens in reality.
Here comes the most important bit, please pay attention.
Most bloggers approach me after they're already blogging for a few months telling me that they don't know what their interest is and they don't know "how" to make money with their blog!
This clearly shows that they've simply started a blog with no vision and no clear goal. And then they keep worrying about their blogging success, when they've not yet defined "success".
In this post I am going to address some of the very basic yet highly crucial things you need to set right so that you can actually achieve blogging success, faster.
Do You Have a Goal?
Many newbie bloggers email me asking me help with blogging. For most cases, I email them back with one question:
Do you know the purpose of blogging? Or Why do you blog?
You could be shocked at what I am going to tell you now. Most of them reply: I don't know.
This is something serious. Even before you think about a name for your blog, even before you get a domain name and even before you start writing your first blog post, you should get a crystal clear view of why you want to do this, in the first place!
Otherwise, success will simply be a day dream. I'm not trying to scare you or discourage you; but that's a fact.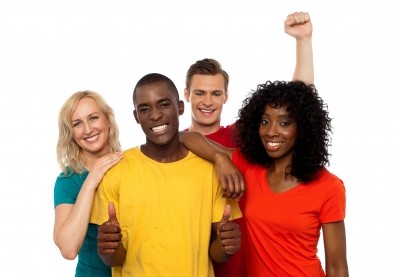 Do You Have a Business Model?
Having a blog and writing blog posts is not a business. A blog won't help you succeed unless it's backed up by a good business model. You should only use your blog as a tool in the front end.
At the back end there should be a business model.
A business model is totally different from having a goal (my previous point).
A business model contains the bits and pieces that help you achieve the "goal" – of course, these "bits and pieces" need to be put in a strategic manner.
You may be interested in reading this : Make Money Blogging – Is This Really Possible?
Be Warned: Blogging Will Take Time and Smart Work
Most bloggers' worries can be washed off right away just with a simple understanding (the understanding itself is simple, but I didn't say it would be simple to accept it – anyway…).
You must accept the fact that blogging will take a decent amount of time and some kick-butt hard work up front before you can start seeing any kind of results.
It takes somewhere between 3 to 6 months of real hard work before you can see some sort of traction. Yes hard work.
Blogging is not a silver bullet.
There is no overnight success with blogging.
There is no magic push button.
Work smart
There's always some sort of learning associated with anything. Blogging is no exception. When you start as a newbie blogger, you are prone to make a lot of mistakes. That's fine.
But your smartness should come into play right from the beginning. You should start to learn from your mistakes; they're lessons. Don't ignore them!
If you found out that something didn't work out today, try an alternate. If it works don't just go back to the next thing.
Rather, take a moment to step back and analyze. Find out what went wrong and what actually fixed the problem. And take note of it so that when a similar situation happens in the future, you could use this analysis and cut down a lot of time and effort.
Learn on the go and improvise. In short, work smart. Don't reinvent the wheel every time.
And keep a journal (private or public) of your most important findings and mistakes. I recently wrote a blog post out of my private journal >> 12 things I learned about blogging in 2012 – This is nothing but a compilation of the mistakes I did, things that worked out perfect for me and the lessons I learned!
Takeaway
As you can see, the four points I mentioned above are no-brainers. But they're highly crucial for your blogging success.
If you ignore them, you will end up wasting hours of your blogging effort and will simply be worrying about success.
We all want success, right? So stop worrying about it, and get things going.
Go back to square one and get these little things straight.