If you dream about becoming a successful freelance writer you should take into consideration all advantages and disadvantages related to this type of work.
Working home independently is very tempting idea for some of us, but only a few people realized that it is really challenging.
Let's see what are the good sides of working home as a freelancer.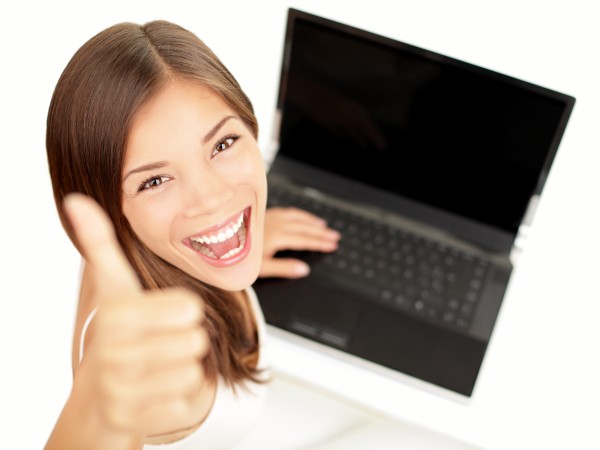 Pros
You are Free…
The most important advantage of working home is freedom. It does not mean that you have got never ending holidays. But you can gain more flexibility than working at the company. A freelance writer can do his or her job every time and almost from every place. If you feel like going away, you can take your computer with. Nowadays, in the Internet age it is easy to ensure connection with net.
You have No Boss, No Stress
One of the most stressful part of every job is taking care of relationship with the boss. Have you ever felt like panic stricken before a meeting with your boss? The best way ever to dispose of the boss is to hand in your notice and employ yourself through working by your own. On the balance, there is not better boss for you than yourself. You would have got so much in common
It Takes You Up The Social Ladder
An independent freelancer is esteemed higher than a regular employee at the corporation. People are impressed about the others who can be their own boss. By the way, the thought that you are able to run your own business can give you more power and will to hard work.
You can Save a Lot of Money
All freelancers who work at home have an occasion to save a lot of money. At home it doesn't matter if you work wearing pyjamas or expensive suit. Neither need you to bear cost of public transport or fuel. By the way, it is not wonder that people who commute every day are so bad-tempered. Avoiding traffic jam can also save your nerves.
Before you plunge recklessly into your new carrier, think over if it is worthwhile. Are you ready to take responsibility for your business?
Cons
It's Very Hard at The Beginning
It is really challenging to find the potential clients, who will be paying you for your job. In order to acquire reputation as a good writer you probably will be working for free. The beginners are supposed to prepare some sample texts, which could attract their customers. Building an impressive portfolio can take you months.
You May Be Unmotivated
The biggest problem of working home is the lack of motivation. Most freelance writers complain about becoming lazy after some time.
Being a part of a team can discipline ones to do his or her piece of the work prompt. It is usually easier to achieve goals with a companion, because the pace of work is set by the team.
If you are not the type of person who can impose severe discipline on yourself, it will be very difficult to earn enough money with your freelance job.
You Must Be Agile
The world is changing, so does the internet and even if you are a master in your niche it's recommended for you to become better and better at what you do. You have to make progress all the time if you want to stay over the surface of water and earn money from your business. Otherwise you will drown after some years or even months.
The constant progress may even mean that you will have to search another niche for you, resign from the old client and establish new blogs. Remember that all the time you have to compete with others freelancers, who are desperately search for clients.
It's Not an Easy Job
A freelance writer is not a job for everyone. Only the most dedicated, self-disciplined and hard working people who take initiative can be successful on this position.
However according to some opinions, working home is the best job for women, who just gave birth to a child and had not come back to the job. I don't agree with that.
Writing for money is not a part time job for mothers with small children. This is a serious job, you can't do in the pause between changing nappies, breast-feeding or singing lullaby. If you don't have time to take a shower or fall asleep, how on earth would you ensure quality and consistency of your work?
And what is your opinion about that? Please share your experience in comments below.