You may be eager to launch your new blog as soon as possible using WordPress.
Before you hit "Enter" for the final time, double-check every step you have taken up to this point.
Neglecting a few seemingly unimportant items can make the difference between a successful blog or one that no one visits.
Web marketing is all making it easy for readers and customers to find your product.
If You Are Just Beginning
WordPress is one of the most popular blog publishing tools on the Internet.
If you are a beginner in the blogosphere, choose WordPress.com, considered to be easier to use than its more advanced counterpart, WordPress.org.
Used by writers, artists and photographers, it offers nearly everything you need to set up and maintain your blog.
Change Those Default Settings
As with many online tools, WordPress offers first-time users a bevy of defaults.
While many of these will stand you in good stead, others may unintentionally sabotage your efforts.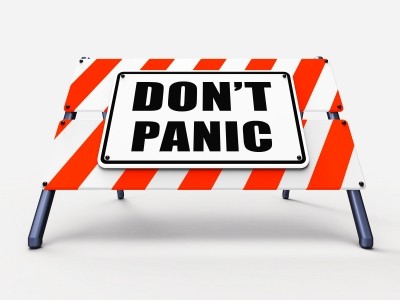 1. "Admin" Profile
For security reasons, always change the default user name from "admin" to something uniquely yours.
Hackers target simple defaults because they are easy to crack. Avoid having your content hijacked by creating your own login information.
Use the recommended mixture of upper- and lower-case letters, numerals and symbols. Secret handshakes and sacrificial victims are not required.
2. Default Tagline
Change the default tagline from "just another blog" to something with a little more sizzle such as "The Demented Meanderings of a Confessed Cake Eater."
Your blog will get higher search engine rankings, which drives more traffic to your site.
You can change this by going to "Settings>>General" on your WordPress dashboard and then deleting the sample page offered by WordPress.
3. Favicon
Get a more professional look by changing the default favicon associated with your blog.
Favicons are those little pictures that identify websites, usually located beside the URL in the address bar.
Your blog deserves a more creative symbol than a WordPress default. You can create your own or you can use a free favicon generator online.
Once it is created, upload it to the Images section on your WordPress dashboard and then replace the default image.
4. Permalink
Change the default permalink options that come with WordPress.
Permalinks connect your readers with specific blog posts. WordPress provides generic permalinks that look something like this: www.yoursite.com/?p=678.
It does not tell your readers or search engines anything about the topic of the post.
Change your permalinks permanently by going to Settings>>Permalinks and adding more descriptive keywords.
By tweaking your WordPress settings, potential readers will be able to find your blog easily. And you know what that means.
Your blog's Google ranking will rise steadily.
Appearance Matters
Now that you have changed the default permalink settings, your blog is looking much more professional than when you began.
You are not finished.
There are a few more steps you need to take.
5. Theme
Use the right theme to get better search engine rankings.
Choose a free one from WordPress Themes Directory, or buy an alternative from providers such as Elegant Themes, Headway Themes, ithemes, StudioPress or Themify.
6. Tags and Categories
Limit the number and categories of tags you use on your blog.
You may be tempted to throw in a lot of tags and list your blog under many categories, thinking that users are more likely to find your site.
Tag overload will hurt your SEO rankings and may slow down your site's load time.
Better Blog Hygiene
7. Email Address
Posting your email address will allow readers to contact you, but it will also let spammers inundate your inbox with hundreds of junk messages over time.
Instead, include a simple contact form on your site.
There are simple plug-ins that will do this for you, and the one from Gravity Forms is recommended.
8. Cache Plugin
Install an appropriate caching plug-in and include Content Delivery Network (CDN) at the same time.
Two good free caching plug-ins are W3 Total Cache and WP Super Cache.
Recommended CDN providers are MaxCDN and Cloudflare.
Once the plug-in and CDN are installed, your site will run more smoothly, efficiently and reliably.
9. Back Up
Back up your content to avoid losing all your hard work.
Murphy's Law could have been created especially for all things computer-related.
Crashes and dying computers are responsible for the loss of huge amounts of information.
The WordPress.com site includes its own handy back-up function found under Tools>>Export.
10. WordPress Update
Update WordPress religiously.
This will make sure you have the latest and greatest innovations that make WordPress work even better.
Engage the Power of Google
11. Google Analytics
Use Google Analytics to monitor the traffic flow to your blog.
It will tell you more about your visitors and can suggest alternate tags to attract more traffic.
12. Gravatar
Create a gravatar, a tiny image that travels around with you all over the Internet.
It makes you instantly identifiable and helps build your brand.
13. Images Optimization
Optimize any images you use on your site.
They will load faster, especially for mobile users.
Ignoring the special requirements of mobile devices will turn away a large crowd of potential regular readers.
Tweaking default blog publishing settings and making the most of what Google has to offer will gain you a larger following.
Marketing a blog is like promoting nearly anything else on the planet.
You have to let people know about your blog and make it easy for them to find.
Attract more traffic by taking care of details beforehand.
What do you think?
Any more tips to add?
Please share it in the comments below, thanks!
Image courtesy of Stuart Miles at FreeDigitalPhotos.net