If you have made a career out of freelancing, you probably already know that it isn't exactly the most secure route for a steady income.
Add on the title of "writer" and you have an even bigger challenge in front of you, and perhaps have even encountered outright struggle at times.
Being a freelance writer means being your own boss, your own worker and your own recruiter all in one. The unpredictable flow of your workload doesn't make that juggling act any less stressful either.
Navigating the freelance lifestyle and making a substantial living might not always be easy, but you can give yourself some guideposts by keeping a few standards and lessons in mind.
Be teachable
There is a proverb that states, "When you have finished changing, you're finished."
Having a teachable attitude does not mean you should always anticipate that you are doing or have done something wrong.
Teachability is about being receptive to constructive criticism, feedback and suggestions. From time to time you are going to make mistakes, but you don't have to let them make or break you.
Instead, make the proper adjustments, learn from them and move forward.
Constantly evolving and growing through your work is key to your success.
Learn to be flexible
You may have experienced a lull in your workload at one time or another, you probably have taken on an assignment or two that you didn't particularly enjoy, and a deadline that was supposed to be in two days may have suddenly been bumped up to two hours from now.
Things like this will inevitably happen, which is why flexibility is a skill you should covet.
Over time, as you practice this, you will more suitably adapt to situations as they fluctuate and change at the last minute.
Practice efficiency
If you know how to be efficient, you will avoid rushing, which is going to reflect in the quality of your work. Know up front how much time you typically take on an assignment.
Make the most of that time whenever you're working byturning off anything that may be a distraction for you.
Close Facebook, mute your cellphone, commit to checking your email two or three times daily, move into another room – do whatever it takes to make sure that you have a distraction-free space that will allow you to work efficiently.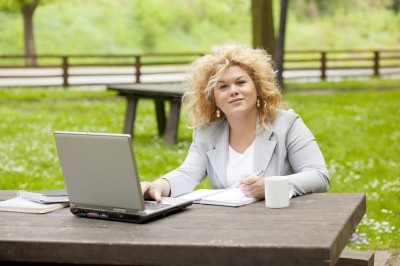 Network and follow up
In the beginning, it will be helpful to use a content curation platform so you can choose from a pool of work, but that should not be your only resource if you want to prolong the life of your freelance career.
Networking and following up on the connections you make could land you your next big client, and having a client to work for on a contractual basis pays substantially more because you are able to set your prices.
Be sure to balance your networking with your current work. It's going to take some investment up front, but it will be worth it in the long-term when you need work around a slow period.
Exercise your creativity like a muscle
Yes, you will want to do this just as if you were exercising physically.
Writing extensively is going to zap your creative juices and mental energy.
Have a system in place that will replenish them so that you can operate on a full tank. Try some free writing for five minutes in the morning to warm yourself up for a day of writing.
Read some of your favorite blogs, books and journals to gain new insights and ideas. Get regular exercise, go outside for a walk or meditate.
Doing so will keep your body and mind functioning as they should, and you will find it much easier to flow throughout your workday.
Write about what you want
If you find yourself inundated with projects that are tedious and incompatible with your interests, having an outlet to express yourself freely will be helpful.
If you have the time, start your own niche blog and newsletter. Also, look for revenue sharing sites that you can contribute to.
HubPages, Examiner, Squidoo, Yahoo! Voices, Bubblews and Constant Content are some of the most popular writing platforms that other freelance writers are using. So that you don't get overwhelmed, choose one or two to focus on.
Say 'no.'
When you know what works for you and what doesn't, being able to say no isn't as difficult.
The more you write and interact with other freelance writers, the more you will learn about new opportunities and sites that pay writers.
It can seem enticing to take on something just because someone else recommends it, but what works for them might not work for you.
Everyone is different.
Reduce your stress by learning to say no every now and then.
Image courtesy of adamr at FreeDigitalPhotos.net
About Ken Myers