Do You really think, that blogging is a fast way to get a huge passive income? Or maybe it's an activity, which doesn't need a lot of time from your side?
I'll tell you a secret – You are WRONG!
In this post I'll try reveal to you, how much time you need to spend on your blog to have a good one. Of course there are differences between blogs…
On the one hand – there are blogs about hobby, puppies, family, etc. which are updated twice a year and are read only by blogger's friends and family. This type of blog wouldn't be part of interest of this post 🙂
On the other hand – there are professional blogs, which are made mostly for earning money (directly or indirectly), with thousands of readers and followers.
To show you, that blogging isn't passive 🙂 , let's assume, that you are building your professional blog from scratch – you don't have readers, email list, you want to do it by yourself and you don't have a lot of money for promoting your blog…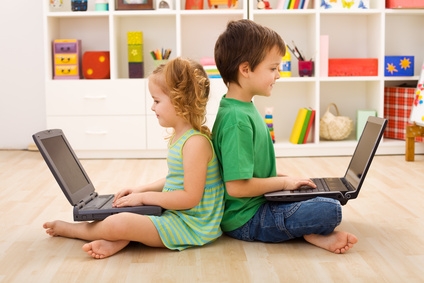 So, let's try to assess time effort needed for profitable blog
Setting up a blog takes a little of time (comparing to other issues) – for me it took about 1 working day. It was time for installing a blog, set up plugins, change some settings, etc. But it was without specifying how it should looks like and implementing changes in WP theme.
Initial blog posts: How many initial posts do you need? Is 15 enough? – this amount depends of course on your requirements, but 10 articles is in my opinion minimum. So let assume -5 to 10 working days for preparing "starter pack of articles" for your blog
Finding, registering into affiliates programs, setting it up – 5 working day
Preparing and configuring your Email list (for example Aweber), let say 1-2 days are enough
Preparing bonus (valuable e-book) for signing for your email list – 5-20 working days
Above you can find activities executed only once. But there is a bunch of activities, which you have to execute repeatedly. Most important of them are below:
Writing articles – beside time, which you spend on writing, you should spend some time on researching and planning your articles. Even if you are an English writer, and your native language is English, average time of preparing good post for your blog may take since two hours to one working day. Some of your killer articles may took longer (for example on 100 websites for each blogger I spent about 2 working days). So, assuming that you want to write 1 post a week, you must reserve about 4 working days in the month only for writing articles for your blog. Passive…
Adjusting (adapting) your blog, plugins, internal links, advertises and affiliates. At least once a month you should spend about one day on analyzing statistics, earnings, positions in Google (and other search machines) and optimizing your blog. Weekly it will take you 2 hours of your time.
Contact with your readers and blogosphere (social media, emails, writing comments on your blog (reading+ answering)). Let's assume that it takes altogether about 1 hour a day (only on working days). Monthly it's about 20 hours, that's two and half working days.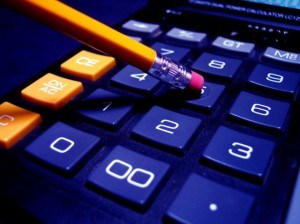 Promotion of your blog
It's most time consuming part of your blog, especially at the beginning (first year of blogging). Do you remember that you don't have a lot of money and you have to do most of the things by yourself? Ok, let's try to estimate your time needed for blog promotion.
I'll focus here only on most important and common ways of getting traffic, so depending on how you promote your blog, time needed for it may be different.
Writing guest posts. It's very valuable source of traffic, but if you want to do it in proper way, you have to spend some time on finding appropriate blogs, find what blog posts are needed and writing good one. 1 guest post will take you about 1 working day, and you need at least 1 guest post a week.

Making comments on other blogs.
Maybe it's not as valuable as writing articles, but it gives you a little traffic. 10-15 minutes a day makes about 1 working hour a week
Submitting your blog to directories is maybe an "old" way of getting links, but it's still working. You can submit your blog to general directories, niche directories and also to blog's directories. Adding to 5 directories in the week may take you about 1 hour of your time.
Submitting "SEO" articles (with links to your site) on articles directories.
How much time it will take you depends on so many factors, that's impossible to proper estimation of needed effort. Quality and rules on articles directory, your writing skills, and even topic of your blog has influence on that time. But on the beginning of your blogging way you should spend weekly at least half a day on it. But of course – the more the better 🙂
Post on forums.
Some of bloggers underestimate this type of traffic, but it's really valuable. But again – you must spend at least one hour a week for one year to see results.
Email list
Did you forget about it? Preparing great email with link(s) and proper "call to action" phrase once a week will take you about 0,5h
Tweeting each of your articles and activities (Twitter, Digg.com, stumbleupon.com , reddit.com, delicious.com) – 0,5h a week
So, let's try to summarize time needed for blogging in table below
| | |
| --- | --- |
| Activity | Time needed (weekly in hours) |
| Writing articles | 8h |
| Contact with your readers and blogosphere | 5h |
| Analyzing and adapting your blog | 2h |
| Writing guest posts | 8h |
| Post on forums | 1h |
| Making comments on other blogs | 1h |
| Submitting your blog to directories | 1h |
| Submitting "SEO" articles | 4h |
| Preparing email for your subscribers | 0,5h |
| "Tweeting" | 0,5h |
| Summary of Your blog effort (weekly) | 31h = almost 4 working days |
So, the question is – is it really passive income? Maybe I overestimate the whole process of blogging? Do you make some things faster (or longer) than me? What's your opinion and experience?