Welcome to No Passive Income !
Thanks for your contribution : if you read, comment or follow is always my pleasure.
For blog updates, you can subscribe here.
About Me
I am Erik Emanuelli, owner of this blog. I am a problogger, social media marketer and freelance writer.
I consider myself as a Citizen of the World : I traveled for business and pleasure in over 30 countries across four continents (and still counting).
Since 6 years, I started blogging for passion, which turned now into a steady income online.
I run several niche sites about different topics.
No Passive Income gives information about how to build a passive income, together with blogging, SEO, social media, internet marketing and now also small business tips.
You can connect with me on Google+, Facebook, Twitter, StumbleUpon ,Linkedin and YouTube.
My Guest Posts
Sorted in chronological order:
7 Things Which Must Not Be Missing in Your Sidebar @ iTechCode;
Blogging Tips for an Irresistible List Post @ Nopassiveincome;
7 Effective Tips to Differentiate Your Blog and Make it Unique @ Hellboundbloggers;
Your LinkedIn Profile: 22 Ways to make it more professional ! @ BasicBlogTips;
How to make money with Blog Landing Pages? @ AmazingBloggers;
6 Effective Tips to Really Make Money With Your Blog @ OddBlogger;
Five Easy Ways To Decrease Bounce Rates For Your Blog @ HotBlogTips;
Your Blog Does Not Make Money? It is Matter of Karma! @ AllBloggingTips;
How To Reach The First Page Of Google's Organic Results For A Given Keyword @ Techtutshub;
Mailing List : Creation, Maintenance, Enhancement, Monetization! @ WeBlogBetter;
Lack of Inspiration? 11 Different Types Of Articles You Can Write On Your Blog @WeBlogBetter;
How to Write Effective Content for the Web : a Step by Step Guide @ WeBlogBetter ;
7 Mistakes You Do Not Want to Make in Your Blog @ BloggersMakeMoney ;
Effective Ways to Improve Your Alexa Rankings and Increase Your Traffic @ WebContentBlog ;
How to Increase the Effectiveness of Your Social Media Marketing Strategy @ BloggersPassion ;
What Kind of Content Drive Traffic and Natural Backlinks @ ShoutMeLoud ;
Gamification: What it is and How You Can Use it to Improve Your Blog @ Reviewz'n'Tips ;
How To Increase Interactivity On Your Facebook Fan Page @ OnlineIncomeTeacher ;
Rrippln : what it is and how you can earn through your social influence @ Dnem.info ;
How to analyze the financial structure of your startup @ Dnem.info;
4 Time Management Techniques to Be More Productive @ BlogEngage ;
Traveling to New York: 6 Secrets of the Big Apple @ Dnem.info ;
The Advent of NoFollow Links and Modern Search Engine Optimization @ Blogger Doc ;
10 Effective Tips to Become a Successful Blogger @ Cash With A True Conscience;
Email Marketing: 10 Basic Rules + Tips for a Perfect Email @ TechTricksWorld ;
Email Marketing: 7 Key Metrics to Monitor and How to Improve Them @ BloggingCage ;
6 Tips for a Successful Email Marketing Campaign @ Tim-Bonner ;
7 Tips to Improve Your Email Marketing @ iTechCode;
Email Marketing 3 Do's and Don'ts to Improve Your Strategy @ Sky Hit Blog;
How to Build a Successful Blog in a Saturated Niche@ Blogging Cage;
Email Marketing: How to Avoid Being Flagged as SPAM @ Inspire To Thrive;
Email Marketing: How to Increase the Number of Your Contacts @ TechTricksWorld;
8 Tips to Make Your Online Meeting More Social @ iTechCode;
How to Promote and Manage Your Online Meeting – A Complete Guide @ Tim-Bonner;
11 Steps to Create a Successful Webinar @ Inspire To Thrive;
7 Steps to Create a Powerful Webinar @ TechTricksWorld;
Email Marketing: How To Automate Messages And Get More Sales @ Successful Startup 101;
How to Set Up the Perfect Online Meeting? @ TechTricksWorld;
6 Smart Strategies to Increase Your Blog Traffic @ Tim-Bonner;
How to Properly Maintain Your WordPress Website or Blog @ IssueMagazinePlus;
5 Benefits of Using Issue Based Magazine Plugin @ IssueMagazinePlus;
Top 8 Writing Mistakes to Avoid for Online Magazines @ IssueMagazinePlus;
How To Promote Your Website Using Social Media @ AugustInfotech;
14 Things to Consider Before Buying a WordPress Magazine Theme @ IssueMagazinePlus;
GetResponse VS Campaigner – Choosing Your Email Marketing Tool @ BloggingCage;
Best Landing Page Builder Tool – Instapage VS GetResponse @ InspireToThrive;
Content is King, as Long as It's Good Content @ TechTricksWorld;
How to Leverage Online Reviews to Boost Your SEO Results @ BloggingCage;
How Social Media is Changing How Big Brands Interact With Customers @ InspireToThrive;
How to Optimize Your Website Logo for SEO @ ZeroDollarTips;
4 Smart Ways to Increase Your Creativity as a Freelance Writer @ MoneyMiniBlog;
5 Easy Tips to Integrate Your Online and Offline Marketing @ PassiveBlogTips;
Brand Building Techniques While Marketing Online @ BloggersIdeas;
10 Pros And Cons Of Running an Online Business @ Personalincome.org;
Interviews
Sorted in chronological order:
NoPassiveIncome has also been featured as one of the best online marketing blogs of 2015: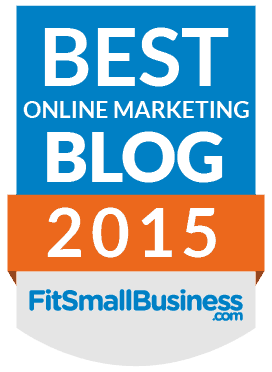 And again, in 2016: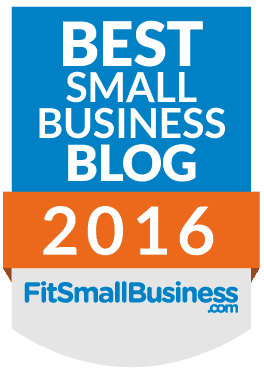 NoPassiveIncome has been featured as top interesting SEO Blog of 2016: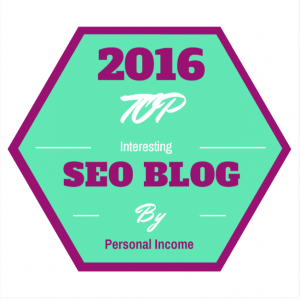 Contact Me
If you need any information or if you have any request, feel free to contact me at my email :
erik(at)nopassiveincome.com or using this form.
I read all the e-mails and I'll try to answer you within 48 working hours.