Human resources, often called just "HR", is one of the more complex aspects to running a small business. Unlike other, more tangible assets, people aren't going to fit too neatly into a spreadsheet or software infrastructure.
Despite its challenges, HR is extremely important to the day-to-day running of your business, and certainly not something you can afford to neglect. The following is a brief guide to setting up your HR, and doing everything necessary to manage and protect one of your most important assets: your employees.
Due to all the tricky laws and regulations, and the sheer diversity that exists from one company to the next, there's no real way for me to give you a catch-all plan for your HR. However, for businesses with 50 employees or fewer, following this guide should cover all the necessary bases.
Employee Files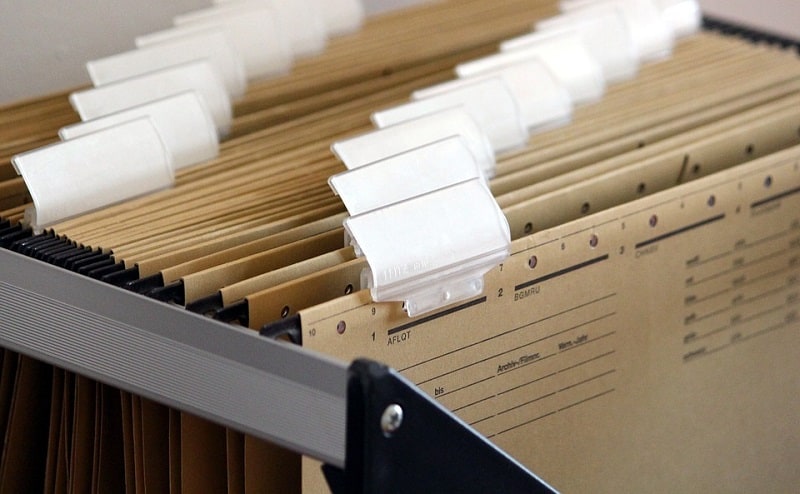 Source: Max Pixel
Every employee at your business needs to have three specific files tied to them. The first of these is their I-9 file, the form that's used by the government to verify that the employee is legally permitted to work in the US. These can all be kept together in a single place, rather than under individual workers' names.
The next file you need is known as an "employee general" file. This is something you keep for your own benefit, and should contain any kind of documentation associated with a given employee that you've gathered while they've been with you. This might include their CV, written performance reviews, training certificates, records of disciplinary action, W-4 forms, and so on. You'll use this file fairly often, so it's important to keep them in an accessible place.
Finally, you need to keep employee medical files. These will contain doctor's notes, information about employee's disabilities, and any other medical data you have on your employees. Because you're dealing with private medical information, you need to make sure these files are distinct from the rest, and protected from easy access. Failing to keep these somewhere secure can have massive repercussions, so don't neglect it!
Employee Handbook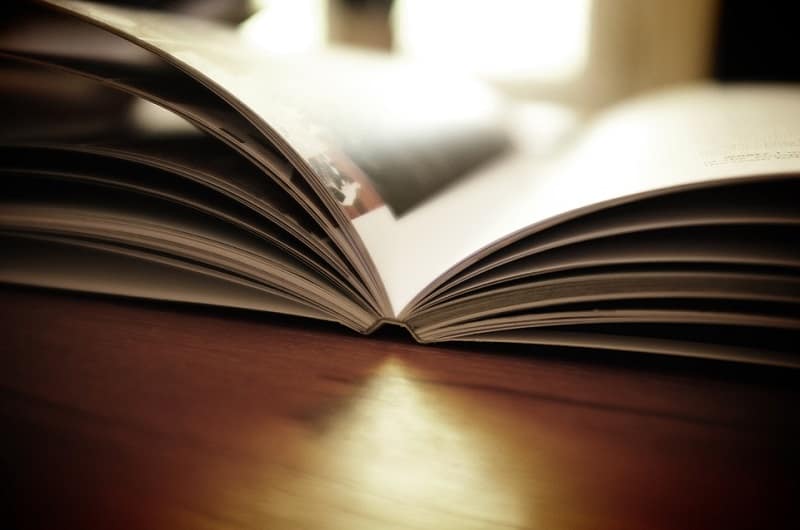 Source: Max Pixel
The next piece of documentation you need to think about is the employee handbook. This is going to be unique to your business, and will serve two very important functions.
First of all, it will spell out, to all of your employees, what is expected of them. Secondly, it will give you some degree of legal protection in the case of a major dispute. Technically speaking, your company's employee handbook can be as simple or as complex as you want it to be. However, there are certain general approaches and elements which could be worth considering, depending on the nature of your company.
Some businesses, for example, might benefit from having a non-disclosure agreement which employees have to sign. This isn't applicable to every start-up in the world, but if you have any major trade secrets, one of these agreements is essential for protecting them. Anti-discrimination policies are more or less a given, as there are now countless pieces of legislation that require employers to prevent any kind of discrimination within the business.
You'll also need some kind of safety and security clauses in your employee handbook, outlining how you're going to keep your employees feeling safe at work, both physically and emotionally. Aside from your compliance with government health and safety policies, you need to include your own company policies regarding extreme weather conditions, CCTV surveillance, and so on.
Work schedules, leave and vacations should represent another big part of your employee handbook. You may not have had to think about it that much so far, but as your company takes on more and more staff, it's something that you can't leave to vague, verbal communication. You need to spell out your business's policies when it comes to employee's work schedules, absences, punctuality, leave and vacation.
Make sure you're not leaving out special requests, or less common forms of time off such as shared parental leave. Whenever you have an issue regarding how much an employee is in work, having these policies in writing can mean the difference between nipping the problem in the bud, and getting dragged into a lengthy dispute.
Finally, be sure to include a section on your company's standards of conduct. This may include a dress code if you have one, behavior, use of computers, legal conduct, and various other standards you want your employees to stick to. If you want to follow up with any specific punitive measures, then you should set these out as well.
There are a range of other things that you may want to include in your employee handbook, but that can vary on the size and niche of your business. The main thing to remember is that once you've drafted the handbook, it needs to become one more non-negotiable part of the onboarding process.
After taking a new employee on board, make sure that they receive a copy, read it, and sign a statement saying that they have read and understood the handbook. Put that statement in their file, and make sure that they, and anyone else at the company, has regular access to a copy of the handbook.
Posters and Signage
Again, this is a factor of HR which isn't necessarily essential, but is so important for some businesses that it's worth a reminder!
Depending on the country or province your business is based in, you may be required to post certain information up in a single, easily accessible place. These laws can vary greatly from one place to another, and can be extremely hard to wrap your head around once you get into them.
To save time, and make 110% sure that you're operating within the law, it may be worth getting into contact with a local government office, or talking to some trusted legal counsel. If you find you are legally required to have any of this signage, you should have no problem finding a local vendor who will supply you with them.
Some Warnings…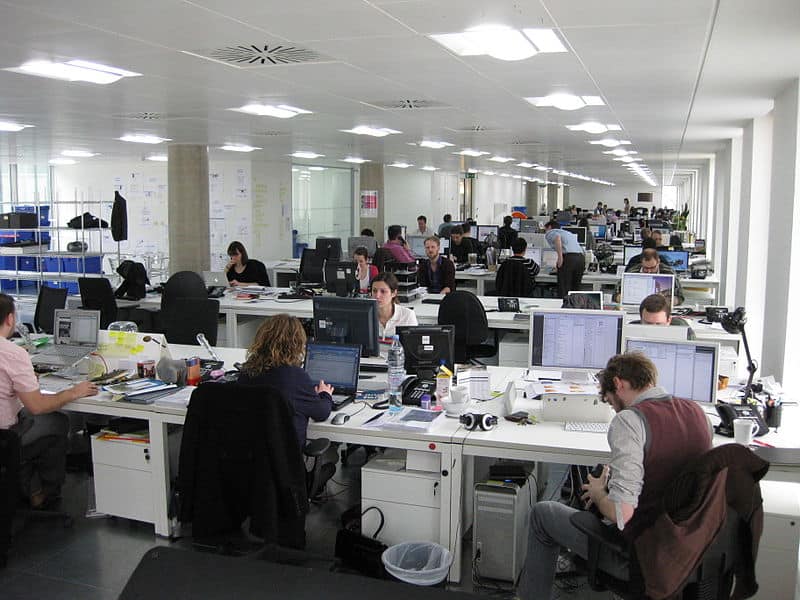 Source: Wikimedia
After you've worked through my points above, you'll have a fairly decent structure to your company's HR. However, you can't relax just yet!
HR needs to be an ongoing process, and there are a range of mistakes that small business owners are notorious for. To round off this guide, I thought I'd list some of the major mistakes you need to avoid…
Bad Hiring
Seen as your brand is relatively unknown, you may feel tempted to simply get vacancies out there, and then hire anyone who seems to have the skills you need. While this is understandable, it's not really something that I can condone!
You may not have the spare money or other resources to perform detailed background checks and intensive interviews on all your candidates. However, making room for these things is an investment that's sure to pay off. Bad hiring will inevitably cause problems and terminations.
Lack of Performance Documentation
Whether they're good or bad, you need to be documenting all of an employee's performance reviews, issues and disciplinary meetings. If a problem crops up in the first instance, set some time aside for talking about it with the employee and outlining an improvement plan for them.
As always, document this meeting and the decision that comes out of it. If you want to fire the employee later, having this documentation to fall back on can save you from some seriously hot legal issues.
Lack of Job Definitions
These days, there seems to be a trend setting in for slightly vague and "open-ended" job descriptions. You don't want your branding materials to stick out too much, but making your job descriptions too thin on the ground can really come back to bite you.
You're always better off telling your employees exactly what you expect of them in their roles. If you don't set out the specifics of the role you're trying to fill, then you're not going to have much hope of hiring the right person either!
Ignoring Employment Laws
It takes a staggering lack of professionalism to totally overlook all HR and employment laws. However, after you structure your HR in the first place and polish your employee handbook, it can be easy to forget about the whole issue. This is a big mistake.
I know it's dry, but employment law is always changing and being developed. As a business owner, it's your responsibility to know what the employment laws are where your business is based, and to make sure your company is following them.
Wrong Classifications
If your business employs both contractors and full-time employees, then it's essential to make sure everyone's classified correctly. I know it can be tempting to hire in freelancers to take on various tasks, but it's very important that you don't wind up treating these people like full or part-time employees.
This blunder has destroyed more than one promising business. If you're found to be classifying your workers incorrectly, the labor body of your government will come down on you like a ton of bricks!