Today, the internet has developed into a huge nest of growing opportunities that you won't even require to step outside of the comforts of your house to work anymore.
A desktop or a laptop with an internet connection is all you need to start making money online.
With the easy access of internet at home, many individuals are taking the advantages of work from home opportunities available out there on the web.
A simple search on the web can help you discover an array of different types of online jobs ranging from typical VA jobs, creative writing jobs to advanced web design and development jobs.
Why Work from Home?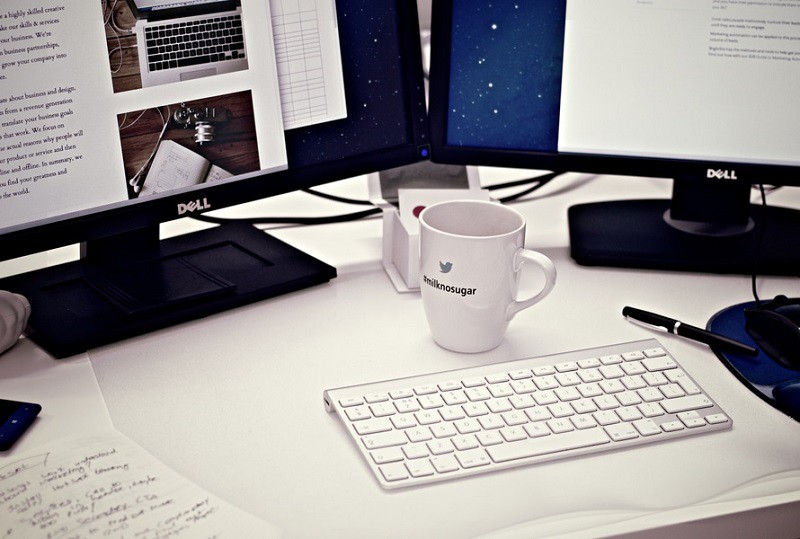 In the past decade, you must have witnessed a rise in work from home professionals, who are either blogging, offering freelance services, or getting hired as Virtual Assistants for several online companies. This sudden rise in work from home professionals is mainly due to easy availability of internet connect at home and the amazing perks of working from home.
Some of the advantages of working from home are as follows:
You become your own boss.
No set working hours. You decide when you want to work.
Work while you are on a holiday. Just carry your laptop and get an internet access wherever you go.
So, now the next big question is whether it's worth it. Well, to be honest, working from home is not that easy as it seems. Although it has its own perks, there are some risks involved with it.
There's no fixed salary as you get paid for the work you do. Also, it requires the same level of hard work as any other job. So, don't opt for a work from home lifestyle just because you are lazy.
To enjoy this laptop or work from home lifestyle, all you need is a decent online job that's long term offering amazing benefits and perks even though you are working from the comforts of your abode.
This is where Leapforce comes into play!
What is Leapforce?
Owing to the popularity of Search Engine Marketing and the emergence of online businesses worldwide, there are several companies out there who indulge in performing search engine evaluation.
One such company is Leapforce, which hires skillful agents who are able to research and comfortable in working from home.
Well, for starters, Search Engine evaluation is an emerging profession, where the agents simply need to research and evaluate the results from several keyword searches on search engines.
Leapforce hires such agents, who are capable of researching the search results for various keywords and perform a Search Engine evaluation for the same. These agents can enjoy great payouts for their work and build their career as Leapforce Agents.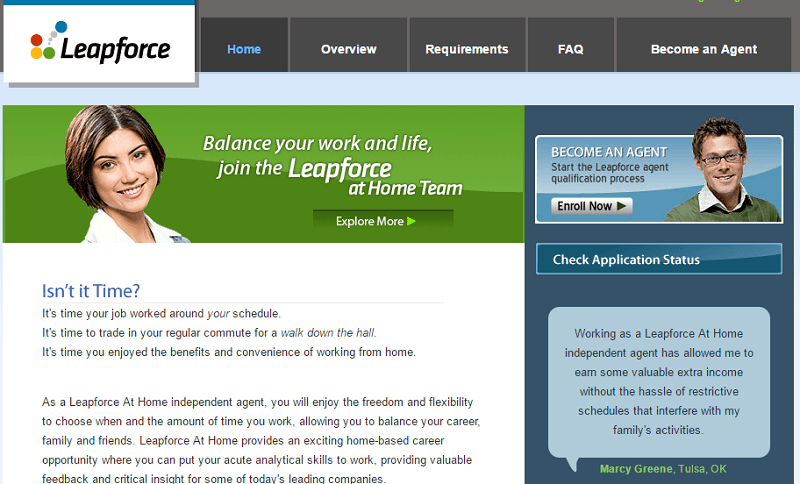 Who Can Become a Leapforce Agent?
Anyone, who has a passion for research and willing to spend hours on evaluating search engine results can become a Leapforce Agent. The primary job of a Leapforce agent is to assess the accuracy and efficiency of the search engine results for various keywords. In addition, they may also have to perform some other basic tasks assigned by Leapforce.
Coming onto the primary job, the Leapforce agent requires to perform a search for different keywords provided by Leapforce and analyze the results sorting them according to the relevancy of the result against the keyword. In addition to the organic search results, the Leapforce agent is also required to check the relevancy of ads displayed on the search results page.
Well, if you are able to perform these tasks, then you can become a Leapforce agent too.
Different Positions Available at Leapforce
There are several positions available at Leapforce based on the qualification and skill set you acquire. If selected, you will be appointed to different positions such as judges, analysts, and many others based on your qualification.
The career as a work from home Leapforce agent is an ideal job for those who are passionate about research and wish to learn about the various search engine trends. As a Leapforce agent, you can learn about the functioning of search engines.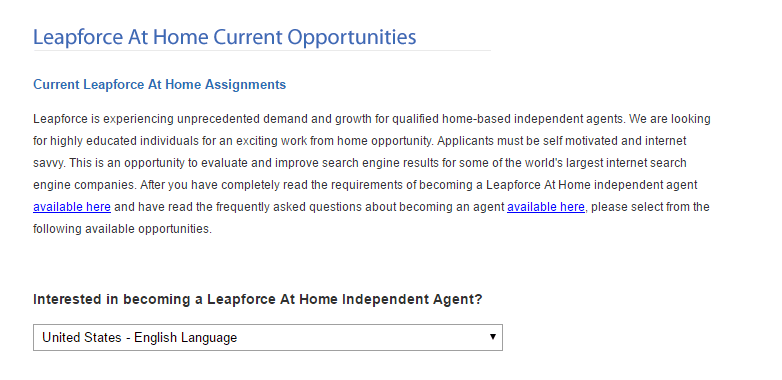 Skill Set Needed for Becoming a Leapforce Agent:
There are no advance skill sets required for a career as a Leapforce Agent. With basic skills and passion towards the job, you can easily become a Leapforce Agent.
The basic requirements to get appointed as a Leapforce Agent are as follows:
You must have basic research and analytic skills.
Good communication skills are highly essential.
You must be fluent in English in addition to some other languages. (This will be assessed by a simple test.)
Besides the skill set, you must also have:
A working desktop or laptop powered by Windows and a Chrome browser.
A stable internet connection.
Microsoft Office and an anti-virus installed on the desktop or laptop.
If you comply with these requirements and you are willing to enjoy an independent laptop lifestyle, then simply apply for the job of a Leapforce Agent instantly following the simple steps below.
How to Become a Leapforce Agent?

So, if you have made up your mind to become a Leapforce agent and you have the skills discussed above, then don't waste more time but apply for the job.
Follow these simple steps and become a Leapforce Agent soon:
Visit Leapforce website and navigate to the "Become an Agent" page, and you will see a form asking for several essential details.
Fill up the form with accurate details.
Next, you must have a business profile or a resume, that you need to upload within the form.
After adding all the details and uploading the resume or business profile, hit the "Submit Application" button.
Once submitted, you must wait until the application is reviewed. You will be notified whether the application is approved or not on your registered email address.
Amazing Work At Home Job Opportunity for Indians via Leapforce
Here comes a good news for Indians looking for look for legit online jobs. Are you an Indian who is a native Hindi speaker?
I hope that you are excited about the work from home from job opportunities by Leapforce!
Currently, there's a Personalized Search Engine Evaluator position open for the residents of India. This position is exclusively limited to Indian residents, who fulfil the following requirements set by Leapforce as follows!
You must be a Hindi native speaker.
You must have knowledge about Indian social culture, media, and web culture.
You must have a good grip over English and Hindi language.
You can find the full job requirements on this page here.