Do you want to earn while sharing your professional expertise?
Rewards include payment via PayPal, Amazon or iTunes gift card (you may also want to donate your earnings to American Red Cross).
Introducing ProOpinion
ProOpinion is a free online community you can join to expand your knowledge and earn while sharing your expertise.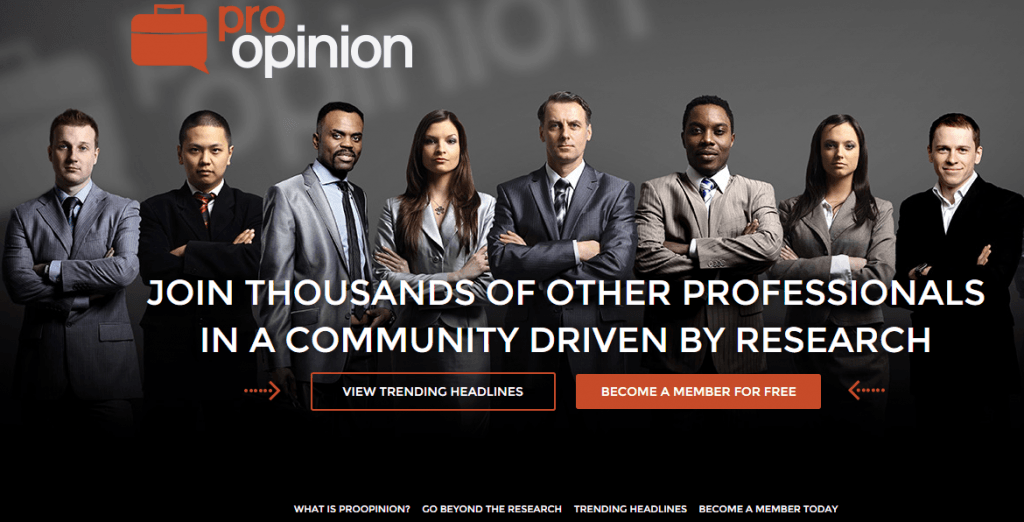 In order to join, you must be an 18+ business professional who lives in the USA.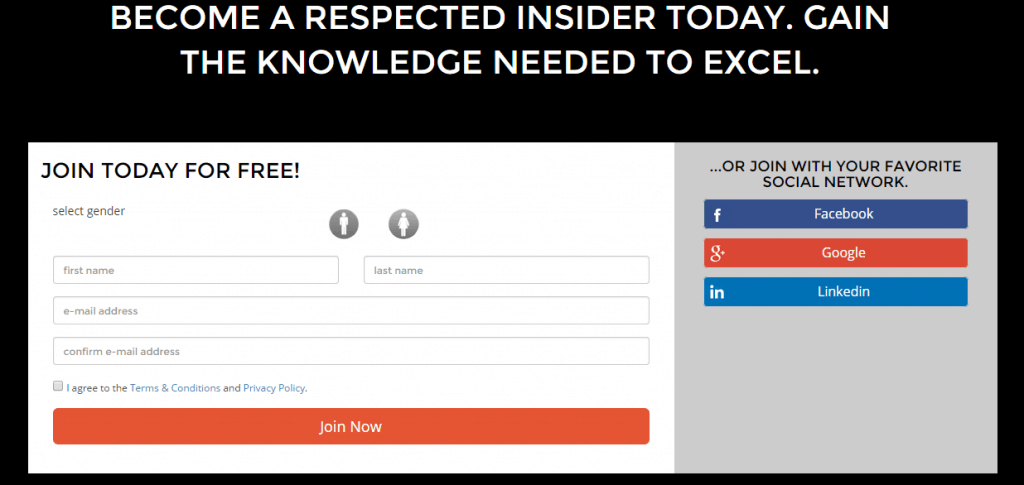 Registration is free and you can select the email form, or an easier way, via your Facebook, Google+ or LinkedIn account.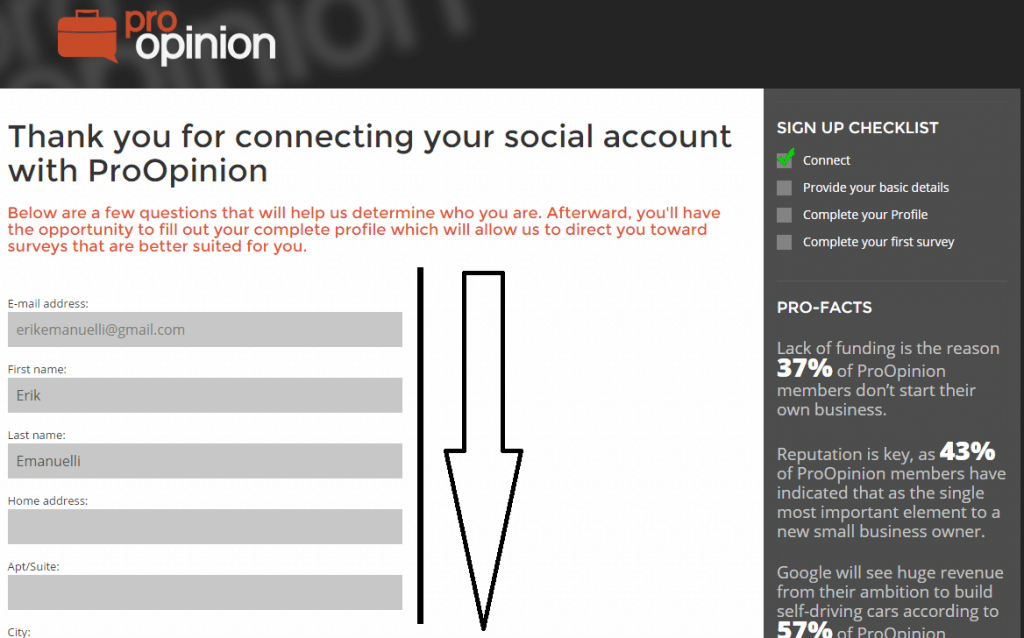 After creating your account, be sure to fill in your profile, by adding generalities like address and job position.
Once you have completed this process, you can visit your dashboard.
You may want to browse among the articles to find what you need to know with relation to specific questions or read about the latest business topics and trends.
ProOpinion provides unique, research powered content, unavailable elsewhere because this platform is the source of the research.
Content is plentiful, easily accessible, and most important, meaningful.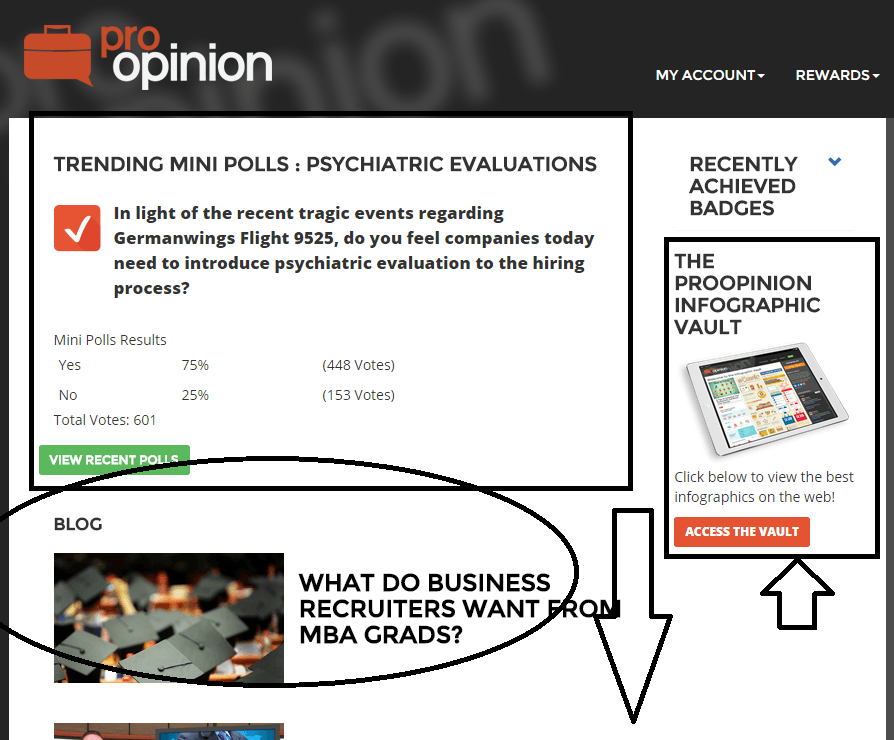 As a ProOpinion member, you have access to the infographic vault, where you can find trendings media about different topics, included SEO, blogging, business and others.
One of the most interesting opportunities is that you can earn by participating in online surveys.
Adding your email, you'll get notified when you can take new surveys.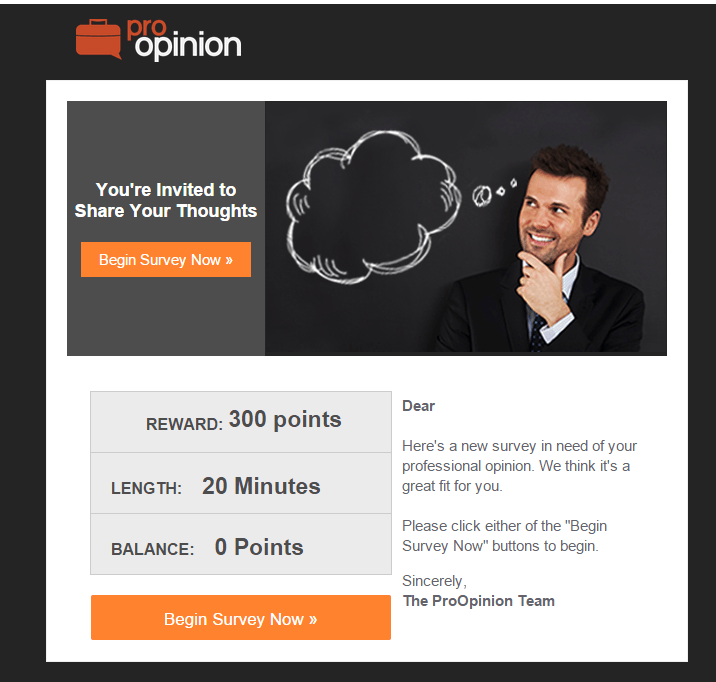 As you can see in the image above, once completed, the survey will give you a specific amount of points, as a reward.
The points can be redeemed with PayPal payments, Amazon or iTunes gift card (you may also want to donate your earnings to American Red Cross).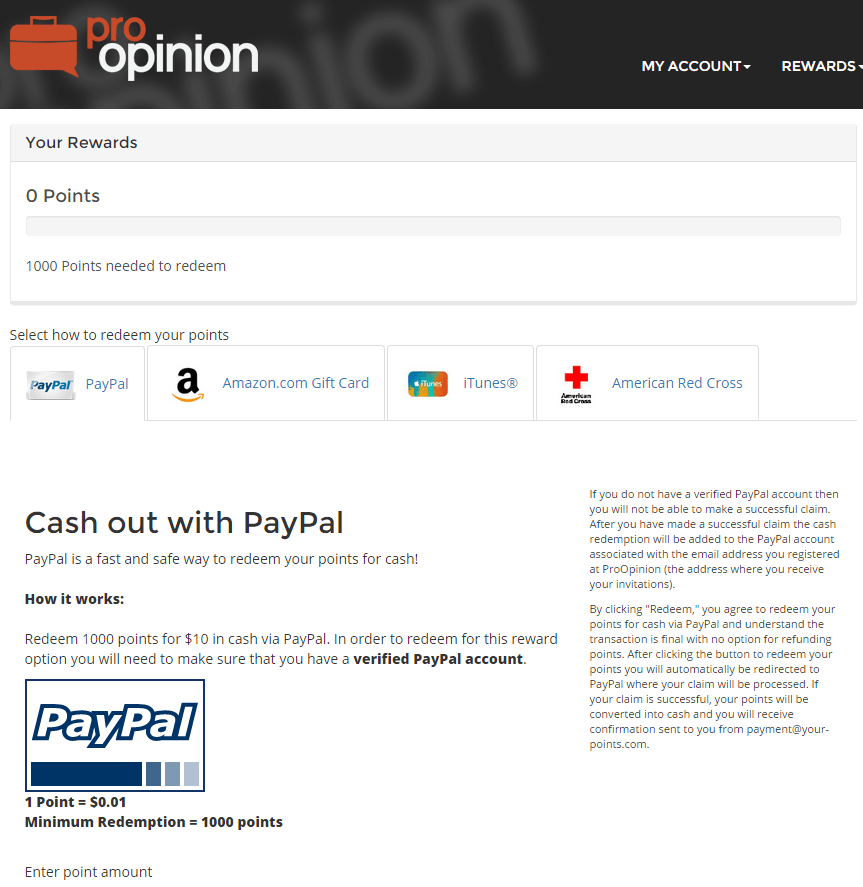 For example, 1 point correspond to $0,01, and minimum redemption is 1000 points, which correspond to $10.
Joining ProOpinion
The ProOpinion community is already frequented by thousands of business professionals.
Join it for free by visiting this link to expand your knowledge and connections, while earning a little something extra on your way.
Have you ever heard of ProOpinion?
Are you going to join?
Be sure to share your views below, thanks!
Please note WordPress comments are disabled, just for this post, while you can still share/interact via Google+ or using the comment form below, provided by TapInfluence.
"*Amazon.com is not a sponsor of this promotion. Except as required by law, Amazon.com Gift Cards ("GCs") cannot be transferred for value or redeemed for cash. GCs may be used only for purchases of eligible goods at Amazon.com or certain of its affiliated websites. For complete terms and conditions, see www.amazon.com/gc-legal. GCs are issued by ACI Gift Cards, Inc., a Washington corporation. All Amazon ®, ™ & © are IP of Amazon.com, Inc. or its affiliates. No expiration date or service fees."

"*iTunes® is a registered trademark of Apple Inc., All rights reserved. Apple is not a participant in or sponsor of this promotion."
Your search for research that matters to you stops here – join ProOpinion today.
This is a sponsored conversation written by me on behalf of ProOpinion. The opinions and text are all mine.