Attracting visitors to any kind of blog is not as easy as it may seem. Traffic generation requires hell lot of hard work and patience.
And, after putting your blood in bringing people to your blog, you cannot just sit back and let them go away after reading only one article.
In other words, we can call such people Bounce Visits. 😉
As bloggers, we have to control this thing. We have to make the most of each and every single visit that we get no matter we promote affiliate products or earn through Pay per click programs or even not both.
Because, no matter you make any money or not, the more page views you get per visitor, the better it is for you and your blog.
Now here we go to my most recommended plugins for gaining more page views.
7 Best Plugins To Increase Page Views
Here are 7 best WordPress Plugins to Increase Page Views.
I'm sure it will help you to boost page views as well as improving bounce rate.
Related Posts
When a reader finishes reading your post, one thing is must, he loved what he read. Because, if it had felt disturbing to him, he would have never came down to the end.
And now since he is one the end, why not show him some related posts and encourage him to have a look at them too? It's a good idea.
And for doing so, the best plugin that you can find for WordPress blog has to YARPP (Yet Another Related Posts Plugin).
This shows highly matched posts to readers and boosts your chances of getting more page views per visit.
Recent Posts
Custom Recent Posts Widget is something that every blogger needs in order to show every reader the freshest content on your blog.
You want to show certain categories or tags? No problem. You want to exclude some tags or categories, no problem again.
This plugin creates a simple widget that you can place anywhere you want to show your recent posts.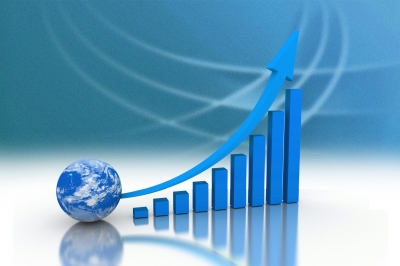 Popular Posts
Showing most popular most that your blog has is another amazing way to get more and more page views per visit.
All that you are going to have to do is to install Clicky Popular Posts Widget which will eventually create a widget to be placed at any place you wish on your blog and see the magic.
UpPrev
UpPrev – To be honest, I am really impressed by the way this plugin works.
When your readers finishes reading article and reaches at the bottom of post and starting of comments section, a nice designed button appears at left of right corner of blog and displays related, popular, next or previous post to reader.
Of course you get to decide what to show.
Facebook
Facebook – Such a wonderful plugin this really is.
It makes the process of sharing anything at Facebook just way too simple. And, the best thing that it offers is that it can publish your every new blog post's link o n your timeline or your blog's fan page.
Making the promotion much easier, faster and smoother.
Random Post Widget
Random post widget – You might have popular posts, recent post and everything like that already set up, then what more can you do?
Add random posts widget to your blog. That's right.
This plugin will pick any few posts from your blog and display to your readers because you never know when and what can impress someone.
Top Post This Week
Top post this week – This plugin works so effectively due to the fact that not many people are using this method to gain page views.
You can display a certain number of posts that were top in current or previous week and allow your every visitor to see what post have been loved by other in last 7 days.
I hope you like my collection of plugins. Did I missed any one?
Which plugin are you using from above collection?
Let me know in comments!