After publishing a post "Social Network Sites – Which One is The Best for Traffic?" I got a lot of questions in comments and via emails about Triberr.
People don't know how to use this great tool (is it really only a tool or maybe it's a social network?).
I fully understand them because in the past I also had a lot of problems to understand how Triberr works 🙂
I will not publish whole guide about Triberr – it's impossible in one post.
In this post I'll try to reveal four most important facts and tips about Triberr.
1) What Triberr Is
2) Most Important Triberr's Settings
3) How to Join New Tribe
4) How to Approve Tribemates Posts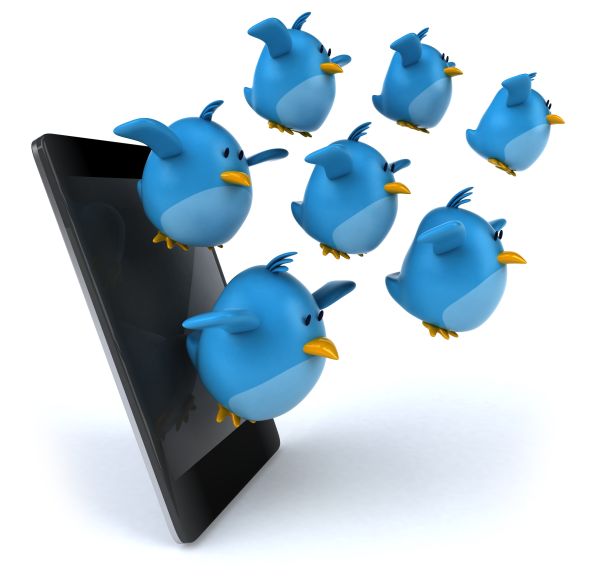 First of all – what Triberr is?
Triberr is a tool (from Dino Dogan and Dan Cristo) which allows you to boost your social network efforts, especially in Twitter.
You can join here a lot of Tribes – after it you can see on your wall (it's called tribal stream) posts from your Tribemates. Topics of posts are automatically downloaded from blogs via their RSS.
And of course all tribemates of your tribe will see all your posts too…
If your post will be interesting, it will be tweeted for you by your tribemates. It is also expected from you to share all posts from your tribe…
EXAMPLE
Let's suppose that you are in one Tribe with 20 tribemates. All of your tribemates have altogether about 100 000 followers on Twitter. Your post is very interesting so it was shared by all of your tribemates. So you got 20 tweets only from your tribemates. But it can be retweeted by their followers…
Of course not every post will be shared by everyone. On the other hand – you can join a lot of tribes…
Most important Triberr's settings
There are 3 important settings before you can share your post(s) with others
Blog settings (you should set here address of your blog's RSS)
Twitter settings (you will tweet your tribemates' posts via this account)
Content settings (you can set here frequency with which you will share tribemates' posts on Twitter)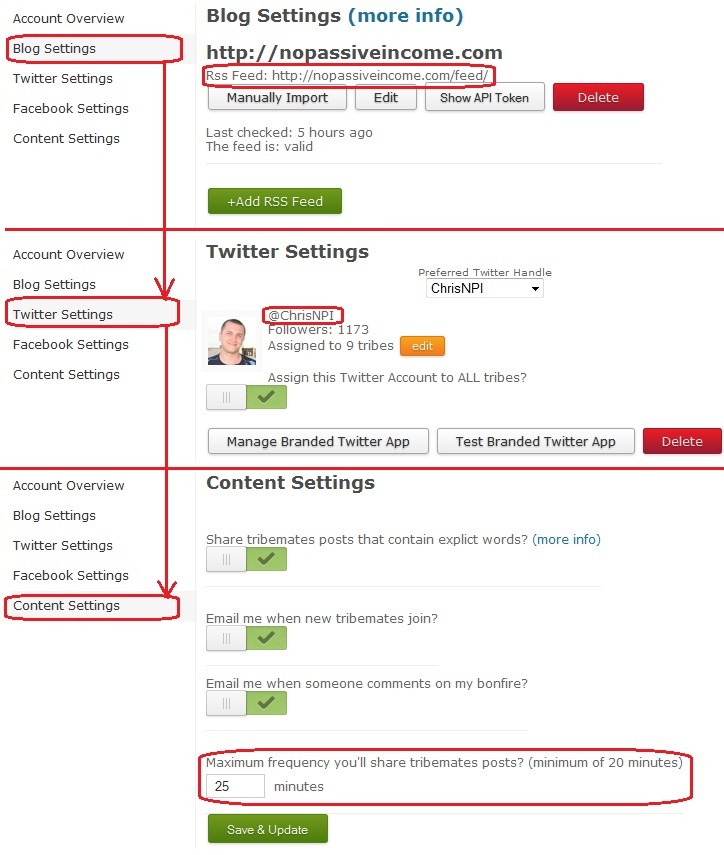 How to Join New Tribe
To get most from Triberr you have to be a member of some tribes. How you can join new tribes?
If you want to join specific tribe, you can make it in three ways:
1) You can join one tribe at the registration process (you can join only public's tribes). At this moment my tribe "Blogger's Tribe" is open to new members so you can choose it during registration
2) You can ask the ruler of the tribe (if you know who is it) for invitation
3) You can leave three comments on the tribe's posts
This is the most common way to be invited to the tribe, so I'll describe it in some more details below.
Login into Triberr
From Menu select "Tribes" and "Browse all Tribes"

Select the category or categories you are interested in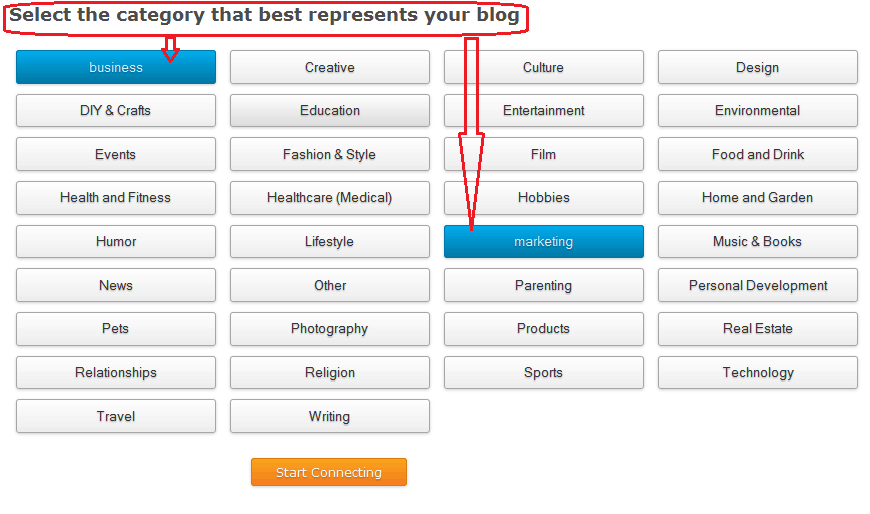 Click "Start connecting" button
Browse Tribes according to chosen categorie(s)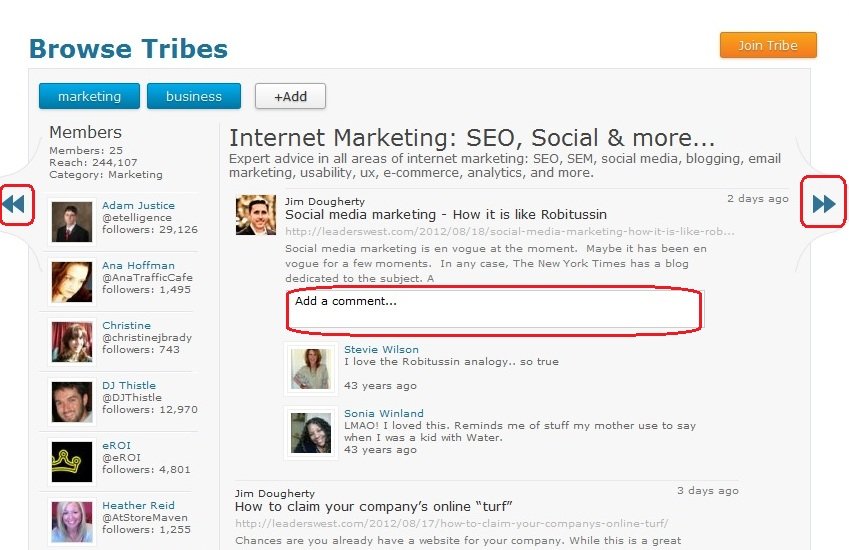 After finding proper tribe you can try to join it. You must leave at least three comments on the tribe's posts (in this case you will be automatically recommend as a member of the tribe). Of course tribe rulers don't accept all requests– it's normal and you should be aware that you must be very patient, especially at the beginning… After accepting you by a tribe ruler you will get an email titled "A Call to Arms from /Ruler of the Tribe/". In this email you can find a link to a page, where you can "Join The Tribe". And that's all, you are a member of a new tribe 😉
How to Approve Tribemates Posts
Now you are a member of some tribes. There is only one more thing you should do daily or weekly (I do it 3-5 times a week) – share posts of your tribemates. It's not very complicated 😉
If you are logged into Triberr you must go to your Tribal stream – so choose "Home" from menu.

There will be a list of posts you can share. If you want to share specific post with your Twitter followers, you should click on the orange button "Approve".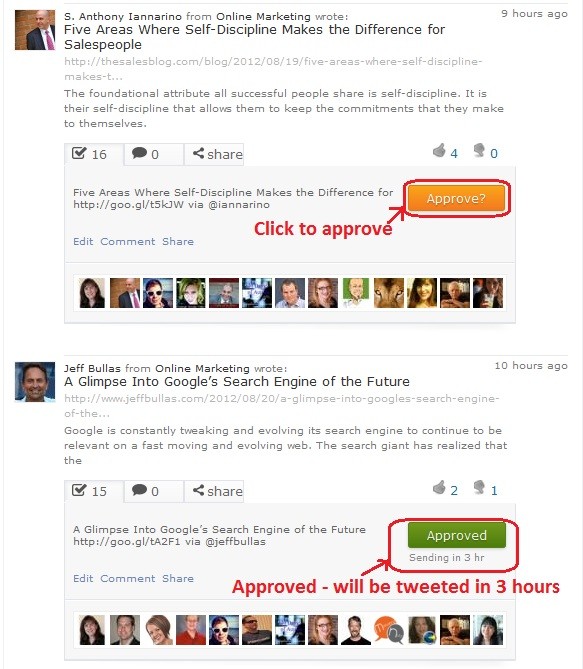 After approving you will see something like that: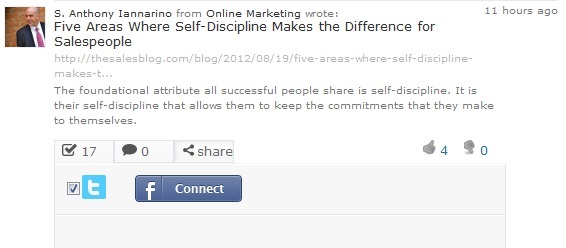 All approved posts will be tweeted for you automatically…
There is also one more tip – remember to share posts from your tribemates 😉
Other things about Triberr you can find on the internet. Fortunately there are some interesting and very helpful posts on this topic on alltriberr.com in section tutorials.
And that's all. Do you have any question about Triberr? And what is your experience with this tool? Or maybe you want to join my tribe? Please share all of your doubts, questions or experiences in comments below.