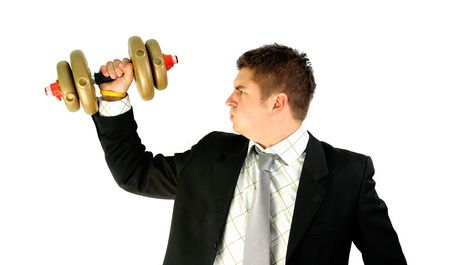 Blogging isn't easy and passive – if you really want to do it, prepare for hard job and sleepless nights. I was preparing for blogging about one year – you may think that it's crazy, but I wanted to make sure, that I like blogging J. Besides, I had a lot of things to do in the meantime, and if I start earlier, my blogging would be not so professional, as I wish to be.
Ok, let's go to 5 crucial steps "How to prepare for blogging":
1) Firstly you should find your niche.
It's the most important step in your blogging career. Choosing wrong area of interest may crash your blogging plans. Choosing right one may boost your career as a blogger. As I wrote on the beginning, choosing my niche took me about one year.
2) Choose (and order) proper domain name.
Except of topic of your blog, it's one of the thing, which will decide (especially on the beginning) if your blog will have readers, or not. Of course when you are famous blogger or person, it's not crucial for you. But for the beginners, right domain name, in my opinion, is essential.
For example for this blog, I was thinking about three domain names: one-step-a-day.com, 1minuteblogger.com and nopassiveincome.com. Now you know, what I have chosen 🙂 Sometimes you can order your domain name during choosing your hosting – see step no. 3
3) Choose your hosting master.
You can host your domain for free – there is a lot free hosting companies, which will offer you place for your domain. Unfortunately most of them isn't "free" at all – they will serve you tons of advertise on your site or via email. Personally I host this service on hostgator.com. It's cheap, stable and with very good help service.
4) Set up your WordPress.
I assume, that you use WordPress for blogging. If you use other tool, you should set up it accordingly. So:
a. Install your WordPress on the domain (on Hostgator it's very easy – almost one click installation)
b. install proper plugins for your blog.
Proper means, that they should be useful for you.
So, let's concentrate on WP. My favorite plugins, which I strongly recommend you to install, are:
Akismet (spam killer for your blog J )
Show top commentators (it will help you increase the amount of comments on your blog)
All in one seo – (you will be SEO Master with this plugin 😉 )
Google sitemap (no comments)
WP Super Cache
WordPress.com Stats (but you may use Google Analytics instead)
If you are blogging in English, there is also one more very helpful plugin – After the deadline (it checks grammar and spelling in your articles)
I also use MaxBlogPress Ninja Affiliate, which is not free plugin, but very useful, if you want to promote some affiliates products. For example all affiliate links in this post are created thankful to this plugin. It has 2 option – 37$ (for one domain) and 97$ (for unlimited amount of domains). You have here 60 days money back guarantee, so if you don't like it, they will give you your money back. Of course if you are familiar with programming, you can prepare such tool/script by yourself.
c. Set up appearance of your blog. That means, you need to find good and professional looking theme. There are plenty of free themes on the web, but if you want to distinguish from the crowd, you should prepare it by yourself or pay for it. Unfortunately I don't have programming skills, so I bought this one.
You can also prepare favicon icon (it will be visible in browser's address bar) here http://www.favicon.cc/
5) Integrate your blog with communication and networking sites
If you treat your blog as another communication channel, you may also integrate your WordPress with Facebook, Twitter, LinkedIn or MySpace account. Proper use of them will help you due to another marketing channel for your blog. You can also set up and integrate your newsletter (or mailing list), which is recommended by almost all BIG Bloggers. There is a lot of free tools for newsletter or mailing list (and probably some of them are very good and enough for you), but I use (similarly to hosting) paid tool Aweber
After finishing work from mentioned points, you can (you have to!) start blogging. Of course you may prepare some "static" sites – Contact page, About me, Disclosure policy (if needed), etc. But this is not necessary – one necessary thing you should do at the moment is taking action and start posting on your blog.
Do you think it's everything about preparing for blogging? Or maybe I forgot about something? Please feel free and place your opinion about it below this post
Please note, that some of the links are affiliate links, and if you purchase something via them, I may earn a commission on it.