It's said you have a few seconds to make a good first impression on someone before they leave your website, they walk away from your exhibition stand or they throw away the flyer with your advertisement.
For your business, the right graphic design can make an effective impact on your audience. It can make the difference between winning or losing over your competition.
A professional design is one of the most important points to consider for a strong branding and marketing strategy. It also gives business credibility—and that's priceless.
In this post, I'm going to introduce you GoDesignerGo, the on-demand graphic designer for your business.
Whether you are looking for promotional items, invitations & cards, website or newsletter design, brochures, advertising & marketing, leaflets, posters & postcards, social media design & marketing or everything in between, GoDesignerGo can cover you.
How GoDesignerGo Works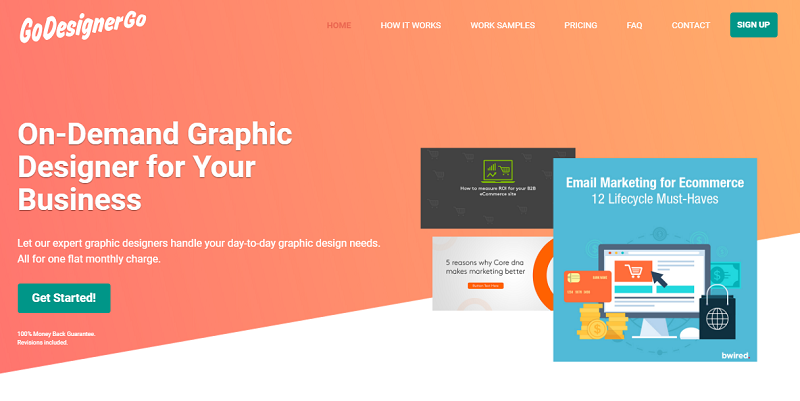 Once you sign up (use NOPASSIVEINCOME coupon code to get a 20% off), you will receive a welcome email that outlines how to request your first design task. Once you send in your first task, GoDesignerGo will hand-match you to your dedicated account manager and designer (plan permitting) and you will be on your way to getting great designs!
There's a three-step process to get your design created:
Add Requests to Your Queue: simply send an email with a request to your GoDesignerGo project manager and it will be added it to queue;
Your Designer Gets to Work: the designer will start working on your design queue as fast as your plan allows;
Your Files Get Delivered: your completed files get delivered, simply as that!
The details you have to send via email to your account manager or designer, really depends on your task needs. As a general rule, more detail is always better. This is what you should normally include:
Size and format of finished design
Examples of similar work
Preferred style and colors (if you hate the color blue, for example, just tell it!)
Where will the finished design be used (web, print etc.)
Any relevant links (your company Facebook page or website, for example)
The delivery time of each request takes a maximum of 2 business days (usually faster). Requests are delivered during business days (Monday-Friday).
You will get your files in whatever format and size you need (source files too)!
If you are wondering what you can get designed, here are some of the things you can request:
Display advertisements
Flyers
Posters
Social media graphics
Background removals
Business Cards
Letterheads
Marketing collateral
Email Templates
Car Dealer Marketing Material
Etsy banners
Mailers & Postcards
T-shirts
Coupons
Restaurant Menus
Logos
Infographics
And even blog post images (check this one, really professional):
GoDesignerGo, at the moment, does not support the following tasks:
Heavy manipulation tasks
Programming or coding
3D or Motion Graphics
Branding activities
Video Editing
Important Note: of course, you will own 100% of any work GoDesignerGo will create for you.
GoDesignerGo Work Samples
In this page, you can take a look at the work samples have been completed and delivered to happy GoDesignerGo customers.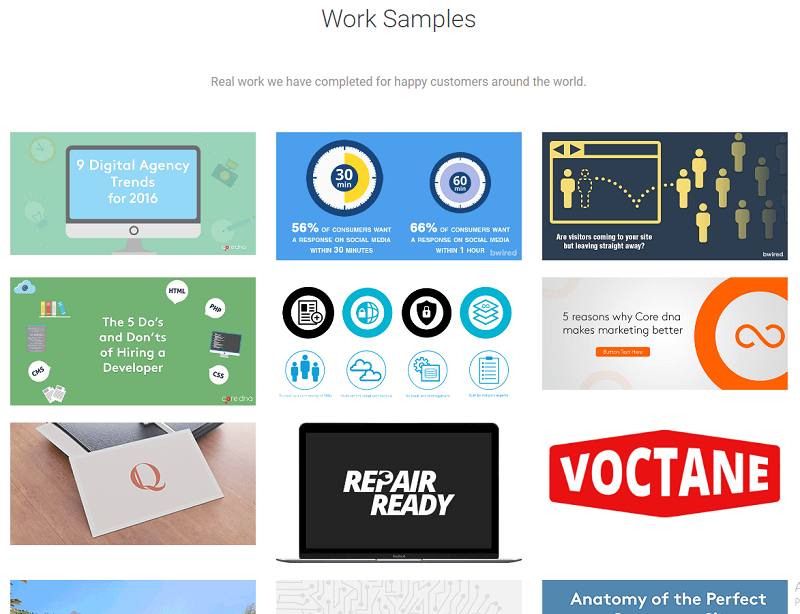 I particularly liked this website designed for a Beverly Hills real estate company.
I wish I could afford a house like this someday, in the future!
GoDesignerGo Pricing
Here are the simple contract-free monthly plans you can choose: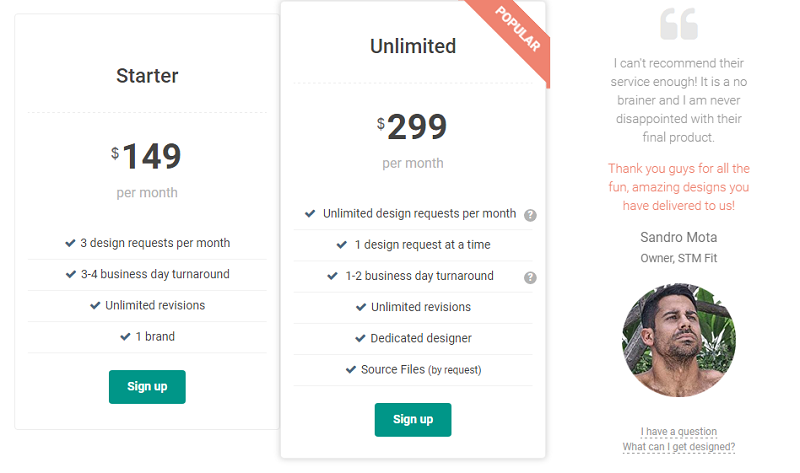 The Unlimited plan costs $299 per month and gives unlimited design requests per month, with unlimited revisions and a dedicated designer!
There's a 7-day money-back guarantee with all plans. You are never locked into a contract and can cancel anytime. No setup fees or cancellation fees.
Just need 1 design per month? No problem, as there's a special $99 per month plan just for you. Click here.
Or, if you need a custom plan, GoDesignerGo can make you an offer, together with one-time jobs for big projects such as website design, brand identity work and much, much more.
If you are ready to sign up, use this coupon code to get a 20% off your first month:
NOPASSIVEINCOME
GoDesignerGo Client Feedback
Here are a few feedbacks from happy customers:
GoDesignerGo have been super professional and proactive from day 1. Their customer service is TOP and always meet their deadlines! I can't recommend enough their service, it is a no brainer and I am never disappointed with their final product. THANK YOU GUYS FOR ALL THE FUN, AMAZING DESIGNS YOU HAVE DELIVERED TO US!

Sandro Mota
Owner, STM Fit & Professional Bodybuilder
And more
We were trying to find a few good freelance graphic designers on sites like Upwork but the turnaround time was too long, designs were inconsistent and communication was like it was done by pigeons. We love GoDesignerGo for three simple reasons:
1. I don't have to juggle different freelancers, which can be a havoc.
2. I KNEW I'd get a reply within 24hrs.
3. The style is consistent and quality is high.

Edward Dennis
Core DNA
Final Words
Remember, good design converts. I completely redesigned NoPassiveIncome just 2 years ago, but now I feel it needs again a complete makeover! The design isn't just about making things look pretty, an effective design should also entice and persuade. A well-designed website can direct visitors to take action, like subscribing to your newsletter, for instance.
Creativity can differentiate you from the others. To face competition, you need to be original, to stand out from the crowd. A visual communication strategy serves many purposes, and making your business unique should be one of them.
Branding can make your business memorable. A strong and professional graphic design provides branding consistency across every visual, customer-facing aspect of your business.
First impression matters. You know what they say: you only have one chance to make a good first impression. Whether it's your website or your logo, the potential customers will judge your business in just a few seconds based on visual appeal alone.
Whether you are a small business, marketing professional, consultant, freelance and web designer, if you value your time and have two or more graphic design needs per month, then GoDesignerGo is your perfect solution.
If you have any particular request or you need any other information not covered in this post, just use this form to contact GoDesignerGo.
Now over to you.
What do you think?
Have you ever heard of GoDesignerGo?
How did you get the graphics for your business or website?
Please share your thoughts in the comments below, thanks!