There is absolutely no way you can succeed online without targeted traffic. And the big pain has been how to drive traffic that converts without spending money.
We have different traffic channels to trigger an avalanche of readers to our online store or website. While this isn't something that can be achieved with the click of the mouse, following the channels with patience and consistency will allow you gradually build sustainable sources of targeted readers.
Let's examine these traffic channels and how you can capitalize on them for your business growth:
1. Search Engine Traffic
Without any iota of doubt, Search Engines are a major part of the Internet world. They drive a huge part of Internet movement through keywords.
Keywords are the basis of Search engines from the point of view of the searcher. But from the perspective of content marketers, it's completely changing to semantics.
What I mean is that searchers on Google (for instance) will actually key in a short or long tail keyword in the search box. But Google doesn't just match these keywords against content. What it tries to do is figure out which content has a fair understanding of the keyword intent.
There are two main branches of SEO (Search Engine Optimization) you must focus on to see results:
a) Technical SEO: This includes your web server configuration and optimization, mobile friendliness of your site theme, images and other aspects that have to do with your site load speed
b) Content SEO: This is further split into two
Let me say something more about these two:
– On Page Search Engine Optimization
In today's semantic web, the new keyword is topic. That sounds weird but I think marketers should cease optimizing for keyword and rather try to cover topics in details.
I'm of the opinion that most of the LSI SEO tools in the market today should be overhauled. I recently was trying out LSIGraph and I think something should be done about this: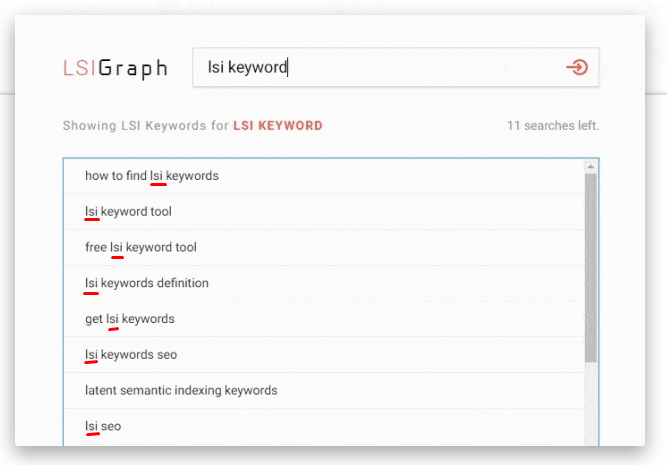 These are simply keyword variations not semantics. Semantic SEO (which is what On Page SEO is all about) is about topical relevant world not seed keyword synonyms . I have this post on Semantic SEO on my blog. You may want to read for a bit more on this.
– Off Page Search Engine Optimization
Off Page SEO is principally about backlinks and mentions. But you really have to be warned.
Tell between building links and earning learns. To earn links, you have to create and publish link-worthy content and wait for free inbound links from your community. Your readers find your article and deliberately link to it without you doing anything.
But if you have to build links, you'll have to get your fingers wet on outreach marketing. Here are some common link building activities:
Guest posting on relevant blogs by yourself.
Hiring SEO experts, Link building agencies or Guest Posting Services.
Blog commenting on relevant blogs.
Buying of links from micro job boards like Fiverr (Serious Warning though)
Etc.
But I'm not fan of buying links from random link sellers. First, Google frowns at this as it's considered manipulating search results.
Be weary when it comes to working with guest posting firms. I have written this post about guest posting services to study out more.
I worked more closely with Sunil Gupta, one of my good friends who runs the Trafficora guest posting service and came to understand that one has just got to be very careful. Some of these link building services out there may end up completely damaging your SEO marketing campaigns.
2. Email List Traffic
If you are online and not building an email list for your business, you are hurting your business growth. Your list is an asset. It's the only source of traffic whose terms fully dwell in your pocket. You decide when and what to send to your list.
Each time I mail my subscribers, there is always a huge leap in clicks on my blog. Everyone else that builds and maintains an active list similarly has a success story.
There are three simple steps to building an email list for your online business:
Choose a cost-effective and reliable email marketing platform.
Get a free gift to entice your readers to signup to your list.
Place the list building elements on your website (Sidebar forms, Content Upgrades, Pop ups, Light boxes, Pop Unders, etc)
Recommended Read: 12 Action Steps To Build A Profitable Email List From Scratch
3. Social Media Traffic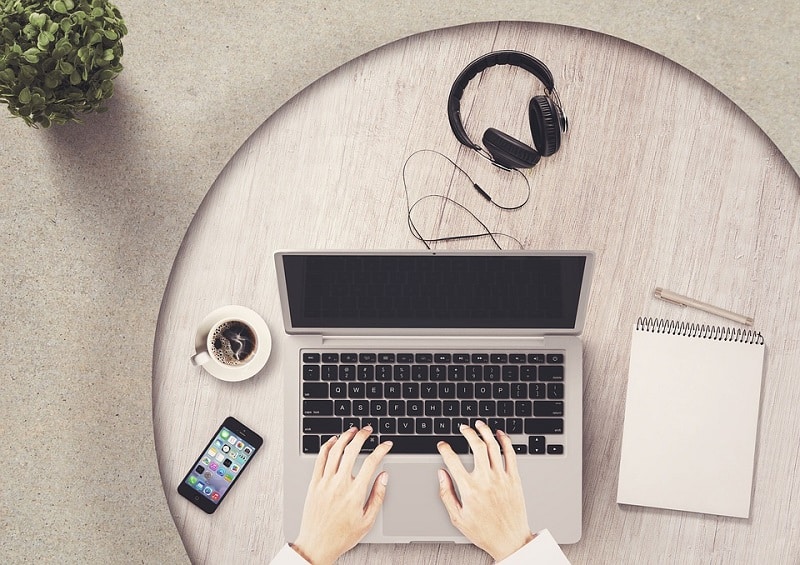 Social media today has moved considerably from social to business. And if you are not involving social media marketing in your strategies, you really are getting it wrong.
Of course it's absolutely free to use these platforms – Facebook, Twitter, LinkedIn, Instagram, etc. However, for purposes of ease, you may want to spend on services that will get more traffic for you.
We are not talking about these paid services though. Let's maintain the talk within the free sphere. What you must do is to have an active presence on any of these platforms. You may not be active on all the platforms. Chose one or two and be the king.
Depending on your business type, Facebook, Linkedin, Pinterest, etc have different approaches. While Pinterest is specifically designed for traffic, others have more emphasis laid on social.
Creating content and spamming social media won't just help. Successful social media marketers are folks who engage and help others with exposure.
As you share your content, share others' as well. Engage with them and build solid relationships. Many people will share your content simply because they recognize your brand. They may not have the time to read through. But they know that this coming from you must be worth sharing.
That's why branding is a strong content marketing factor that must be heavily invested in.
4. Referral Traffic
This is traffic sent to your site by clicks on links on other sites. If you click here ( for instance) to my blog, I'm going to have a referral traffic from nopassiveincome.com.
Getting your website mentioned on other sites for referral traffic is tough. But there are different content marketing practices that can make this easier:
Guest posting (like what I'm doing here)
Posting on Content Curation platforms – Medium, Zest, Scoop.it, etc
Forum signatures and active participation
Etc
Now, these are things you can do yourself for more referral traffic and it's just the basics of Content outreach.
If you build healthy relationships with bloggers and publish link-worthy content, you are going to get those links from your content consumers. Of course that will add up to your referral link.
Wrapping Up
You may want to go on and identify many different traffic channels, but most evidently, these are near fetched. Start building up strategies for them and watch as your results grow.
Let me know what you think as you share your thoughts in the comment box.