Blogging is such an awesome tool which can give you time and money freedom both. Blogging can take you to much higher level in your life if you are committed to do so.
This is the biggest reason that many people are choosing blogging a full time career. People are exploring many untouched niche so that they can make huge income with blogging.
But do all people get success in blogging?
No!!
Because many of them start it with passion and soon they quit after seeing the market competition. Because once you enter in blogging then only thing you know is traffic.
At that time you just have single idea that people will come at your blog, they will click on your ads and you will make money.
But when you enter in blogging then you realize that there is one crappy term called SEO too. SEO need too much time and soon you start losing your interest in blogging.
So Here I am going to share some tips for you so that you can dominate blogging easily.
1 . Decide Your Audience
This is very first and crucial step towards blogging. If you don't know who are the people which are going to become your audience then you will be lost in a big ocean.
You must have clear idea that which category of people you are going to touch. Ask following questions from you before starting a blog.
Will my audience be teenagers?
Will my audience be males?
Will my audience be females?
Will my audience be old agers?
Am I going to touch newbie?
Am I going to touch experts?
Am I going to touch webmasters?
And there will be many such questions once you will start brainstorming.
My reason for explain this is so that you can promote your blog among those category of people only.
You cannot promote female products to men and you cannot promote children products to old age people. So sit relax and decide your audience first.
2 . Don't Write What You Don't Know
Writing the thing which you don't know will be like sending your readers to the hell. Rather than making their life good your one wrong tip can make their life worse too.
I have seen people write about some tech tips which they never tried those tips themselves.
A single wrong step can lead to damage of the reader's device.
So be very cautious while writing the things.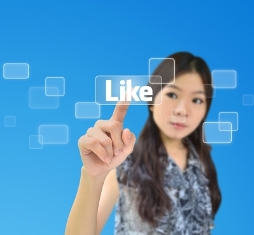 3 . Follow Great People in your Niche
This is one of the steps I love to do most.
I follow people who have already achieved success in blogging and people call them blogging GURU.
Such people have gone through the stage in which you are today and they know where the pitfalls are.
Such people can show you right direction and you can have more probability of success.
You may be interested in read this : How To Engage With Other Bloggers
4. Read Entrepreneurial/Inspirational Stories
Reading inspirational stories will give you morale boost and you will be more dedicated for your work.
If you don't have habit to read inspirational stories then start reading them today.
Entrepreneurial stories can teach you how those people succeeded and which were the methods they used to reach here.
5. Widen your Circle
You should keep widening your circle and interacting with people of your niche.
Here are some steps which you can do.
Interact with people in different forums.
Follow people on twitter.
Be friend with people on Facebook.
Choose some great blogs and keep commenting on them.
Reply each and every comment on your blog.
Do guest posting on blogs.
Final Words!!
Finally I would like to say that it is not that hard to dominate blogging but all you need is your efforts and time.
Start implementing the things I mentioned in the article and analyze improvement in your work after 2-3 months.
All the very best!!
Keep Rocking Keep Blogging.
Image courtesy of Kittikun Atsawintarangkul at FreeDigitalPhotos.net
About Kulwant Nagi