In the last two years, I have participated in many interviews for different websites in the blogosphere.
Frequently, the question was:
"If you could go back when you started blogging, what would you have done differently?"
My answer was always the same:
"I would have hired a professional to teach me the right path since the beginning. This would have saved me a lot of time and money in the following years".
In this post, I want to give a solution to those new bloggers who need a serious help for building their website or for experienced people, who want to improve some aspects of their business.
Introducing BuildPath
BuildPath is a relatively new platform (launched last year) that you can join to gain unlimited access to several courses (and all future courses) on internet marketing, SEO, making money online, social media, lead generation and many more subjects.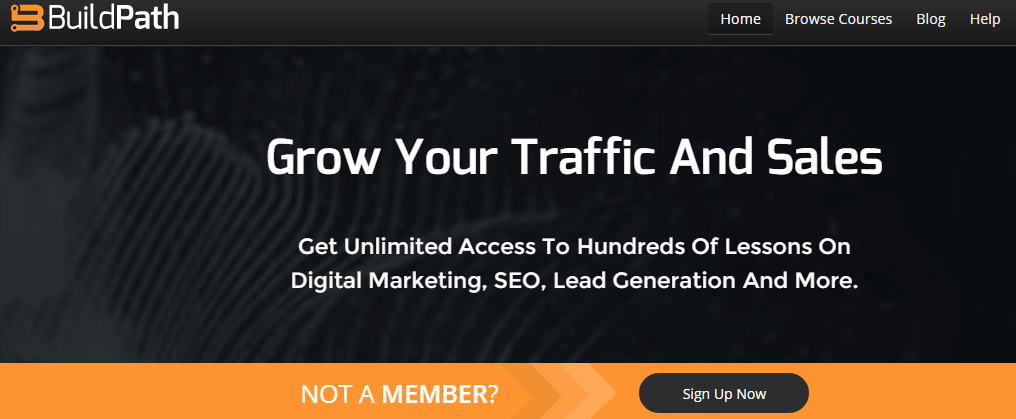 Each of us have different goals and priorities, with different lifestyles and time available.
Once you have registered to the platform, you can access whenever and for how long you want to start learning from you favorite courses or to resume where you left off.
Whether you prefer to read or to watch videos, BuildPath has the solution for you.
Unlimited Access
Once you register, you are going to get access to all the courses available at the moment or in the future.
Good to keep learning over time and for being updated about the changes on the digital world business.
Different Solutions
Browse between all the courses to find what you need.
Subjects vary from SEO, online marketing, lead generation, earning with internet, WordPress, affiliate and email marketing, social media and many more.
From beginner to expert level, there is a specific training for you.
New material added monthly.
Expert Professionals
Learn from professionals by reading their content and experience, or watch videos to speed up the process.
Then take action to start building your business or improve your existing activities.
Learn Anytime, Anywhere
When you have the time to dedicate to BuildPath, simply login and keep learning from the courses you have taken.
You can access from a desktop computer, or from mobile, via smartphones or tablets.
Personal Assistance
There is always a personal coach to help you smooth out some learning points or to answer any questions.
Having a professional to assist you during confusion or any roadblocks you may have is a big plus.
Using BuildPath
Once you sign up, you get instant access to all the material available: you can start learning the right away!
Try BuildPath for just one dollar for the first month: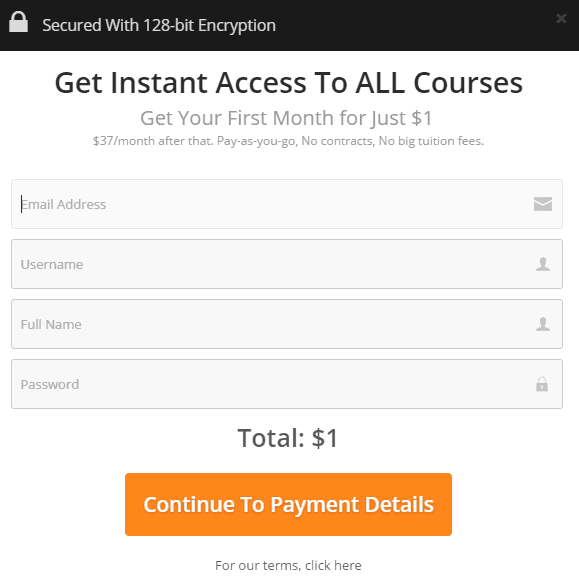 After you join, browse the courses to find what you need.
Right now, I am taking this one:
How I Make Over $1 Million/Year With My Authority Site Blueprint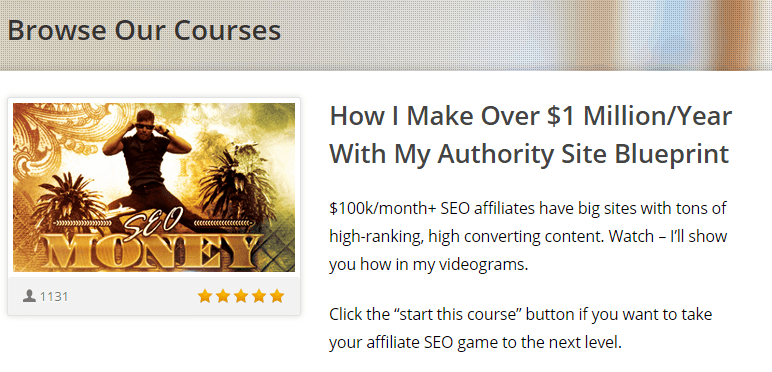 As mentioned in one of my previous posts, I recently started a niche project site, to be monetized with Amazon affiliate program and with Adsense.
I'm targeting specific keywords I found via LongTail PRO software and I'm working on building content and backlinks.
So I need every information available to use it for my project and build a profitable business.
From understanding what is an authority or a mini site, to choosing the niche and finding a monetization method, and continue with planning the details and then taking action, starting to build the property, with the right theme, content and so on.
Each time you finish a step, you want to mark it as complete, to track the progress of your learning path.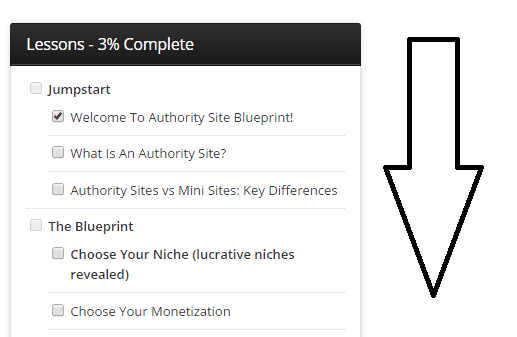 I particularly enjoyed the lesson about choosing the niche, with lucrative niches revealed.
I recently read that finding the right keywords to target influence for 80% of your success.
After my first experience with building a profitable niche site, I can confirm you that this is 100% true!
I also liked the points about "boosting the results", with useful content about SEO essentials, building links with "web2.0″ platforms and link bait strategies.
There's a chat available on the right of the screen, where you can leave your feedback about the course you are taking or ask for help if you have any particular question or specific request.
Conclusion
I found BuildPath an easy to use platform, with really interesting content.
Surely it will grow up in the next future and more useful material will be added.
If you want to get some free online business growth tips, you may visit the blog here.
And you?
Have you ever heard about BuildPath?
Please share your thoughts in the comments below, thanks!