Whether you are new in the blogosphere, or an experienced internet marketer, you have to stay up to date on the latest news and trends, and to do this you have to read a lot.
Browsing trough new articles and posts is one of the things you have to keep doing, since you start your own site.
You can do this by visiting the blogs you love, grabbing the RSS Feeds or following them via social media.
For example, when you finish to read the latest post of one of the blogs you follow, you may want to leave a meaningful comment.
In this way, you can build up a connection with the blog owner, you show respect and interest.
Many times, the blogger who receive your comment takes his time to visit your latest blog post and returns the favor.
This is called, the "power of reciprocity".
Here below you find a list of very interesting blogs to follow in order to get inspiration from their success.
Enstine Muki – Let's Make Money Online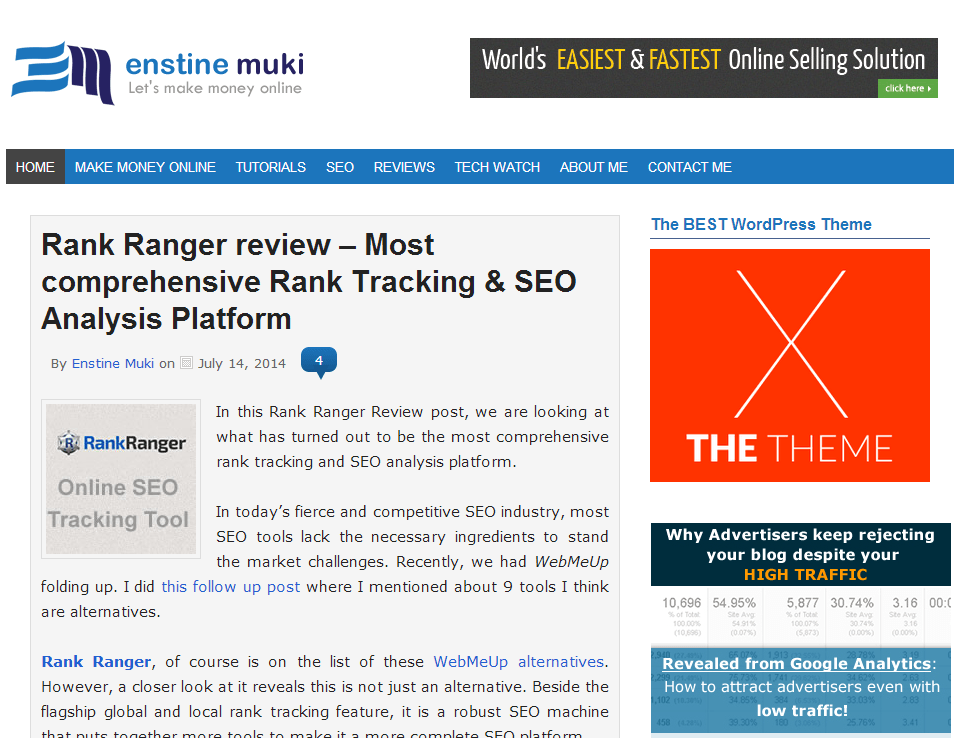 EnstineMuki is a must follow blog if you want to learn how to make money online.
The blow owner comes up always with new ideas, methods and products to use in order to start producing an income with the internet.
He's very experienced, as he's been working online since 2005.
His blog is kinda new, but he was able to reach some exceptional stats in just few months.
Adrienne Smith – Her Mission Is To Help You Achieve Success Online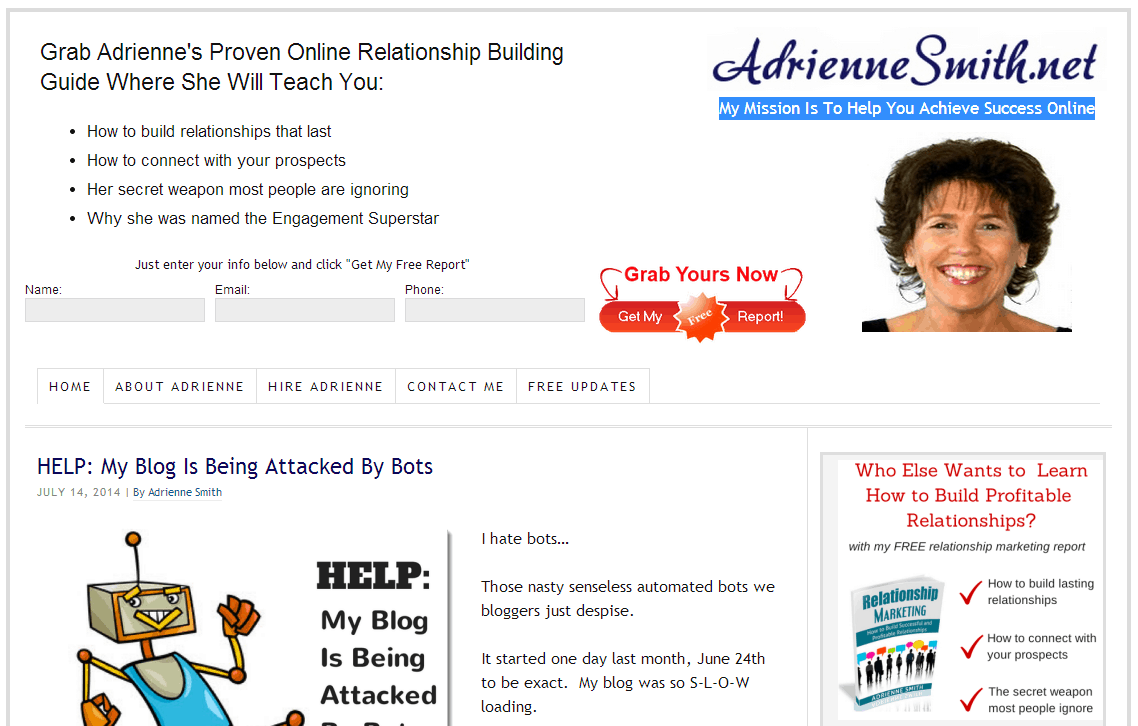 Adrienne Smith is a very nice person.
I love her smile and the way she approaches people in general.
You can learn a lot from her, if you start following her blog, especially how to create connections and long lasting relationships.
Subscribe to her newsletter and get the valuable eBook : ""How to Build Successful and Profitable Relationships".
ProBloggingSuccess – Build a Blog that Builds Your Business 24×7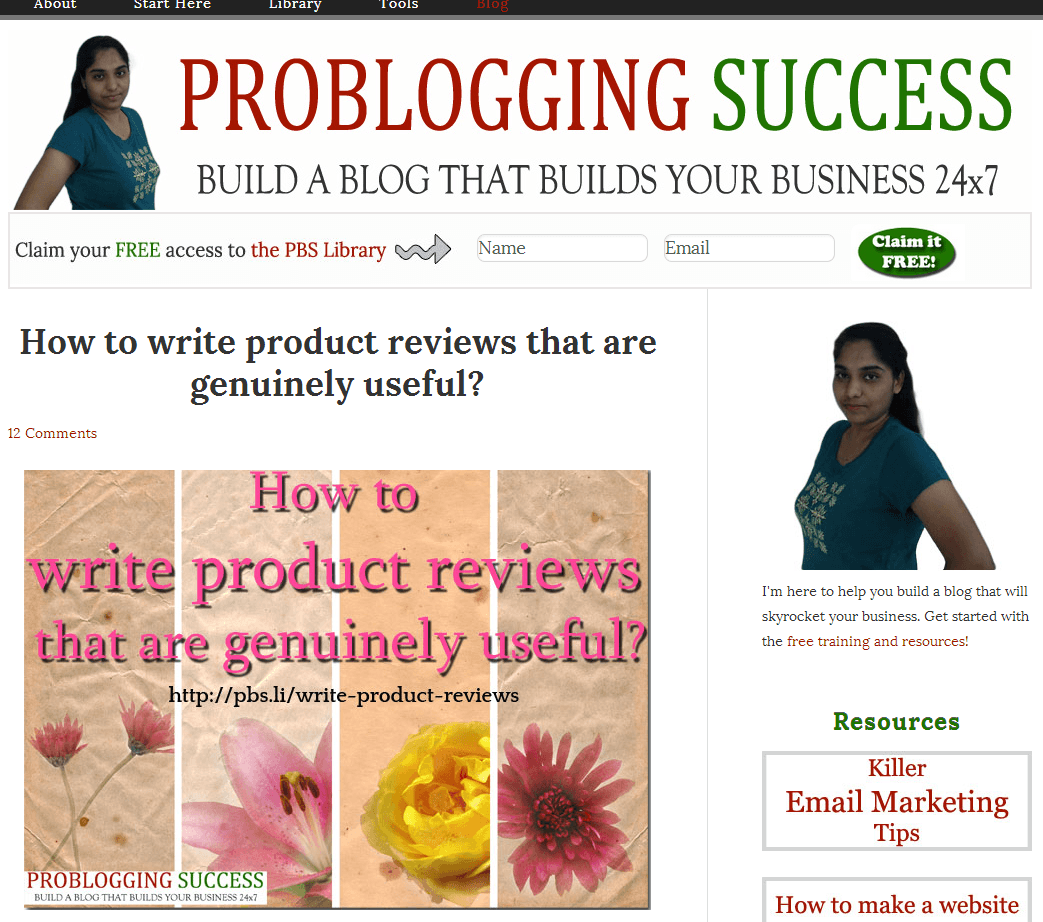 Jane Sheeba is among the top bloggers in India and she is known all around the blogosphere.
She is very busy, as she is running different blogs and businesses online.
I like the way she manages DoSplash, an active blogging community she created last year.
She wrote some interesting guides which can help you archive online success.
Among these eBooks : "Can I Really Make Money Blogging?" and "Problogging Action Plan".
BizzeBee – Boost Your Business Today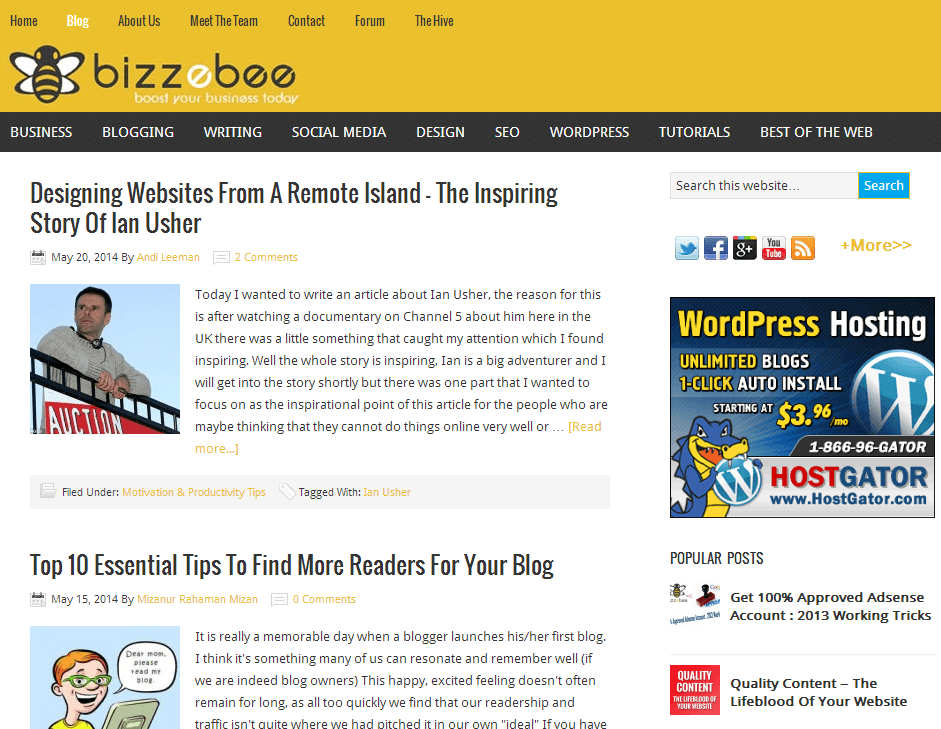 This site is managed by a team of experienced bloggers : Matt Smith, John Banks, Clair Trebes, Andi Leeman and Mizanur Rahaman Mizan.
You can learn a lot about SEO, Content Creation, Traffic Generation, Social Media and every aspect of Online Marketing.
The blog is updated constantly with interesting articles and I suggest you to take a look.
Leaving Work Behind – Quit Your Job and Build Your Best Life
Tom Ewer managed to finally quit his job and build a successful business online.
If you want to learn how to make money with freelance writing, then this is the site you want to check.
There are a lot of useful resources, a free eBook if you sign up to his newsletter and a forum with many active members who share their story and give interesting suggestions.
John Paul Aguiar – The Money Dummy Blog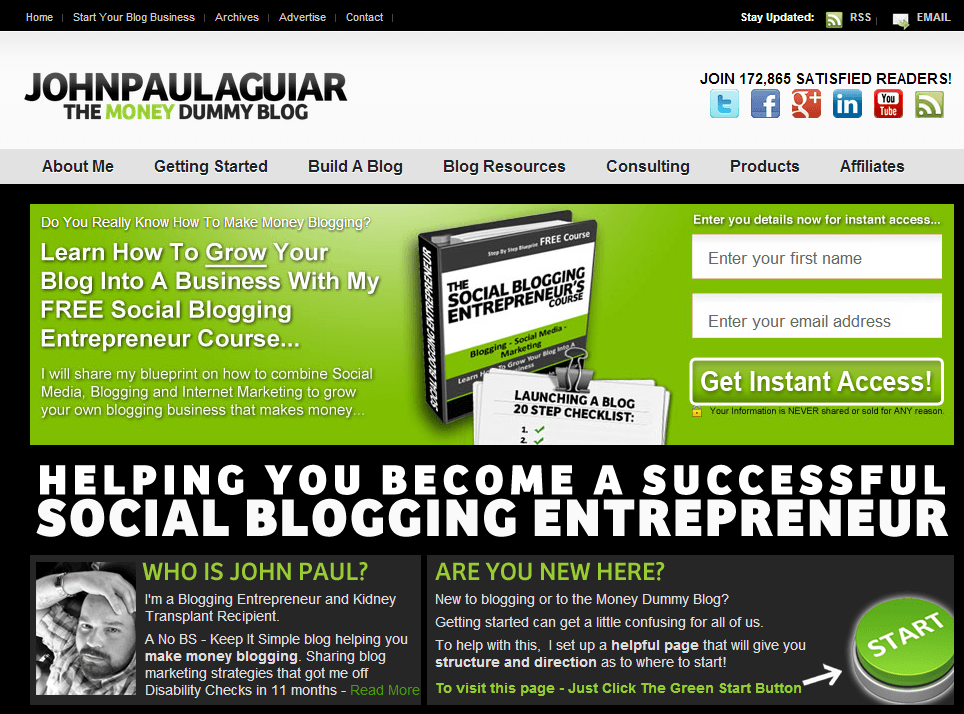 John Paul is successful social blogging entrepreneur.
Do you want 140,000 followers on Twitter? Then you must follow him and learn how you can do it!
As one of the Forbes Top 50 Social Media Power Influencers of 2013, I suggest you to connect with him both on social media and on his blog.
Aha NOW – Bringing Happiness into Your Life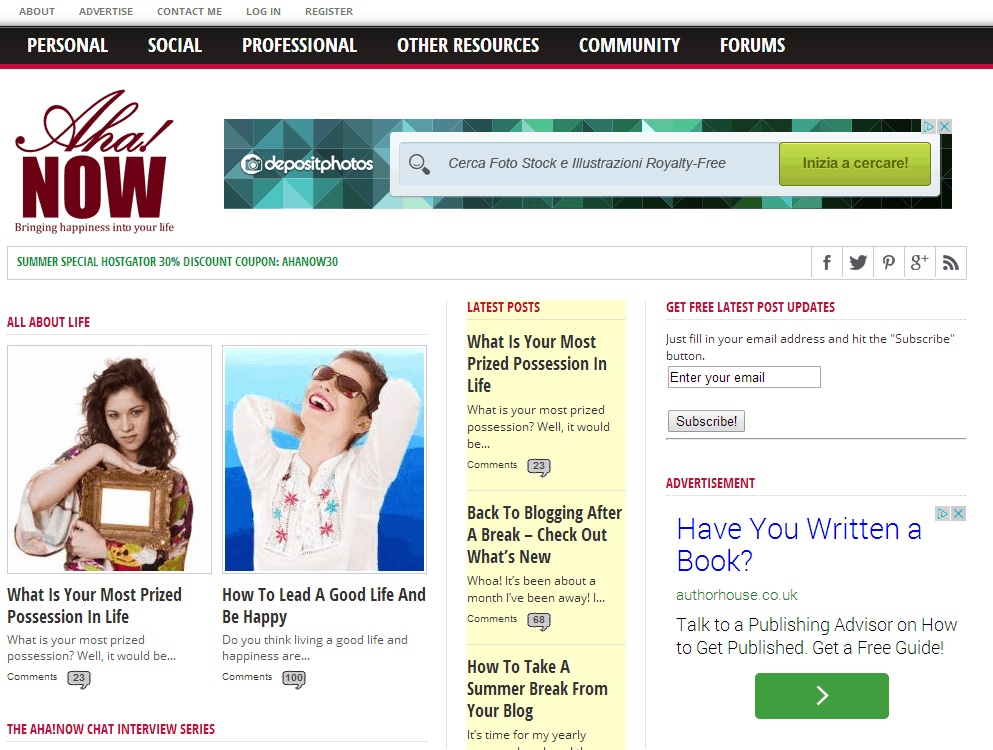 Harleena Singh can teach you how to improve your life bringing more happiness! 🙂
Her site was mentioned as one of the 10 best personal development blogs of 2014.
Harleena is a very kind person : I suggest you to connect with her, as you may learn a lot!
Magnet4Blogging – Smarter Blogging Tips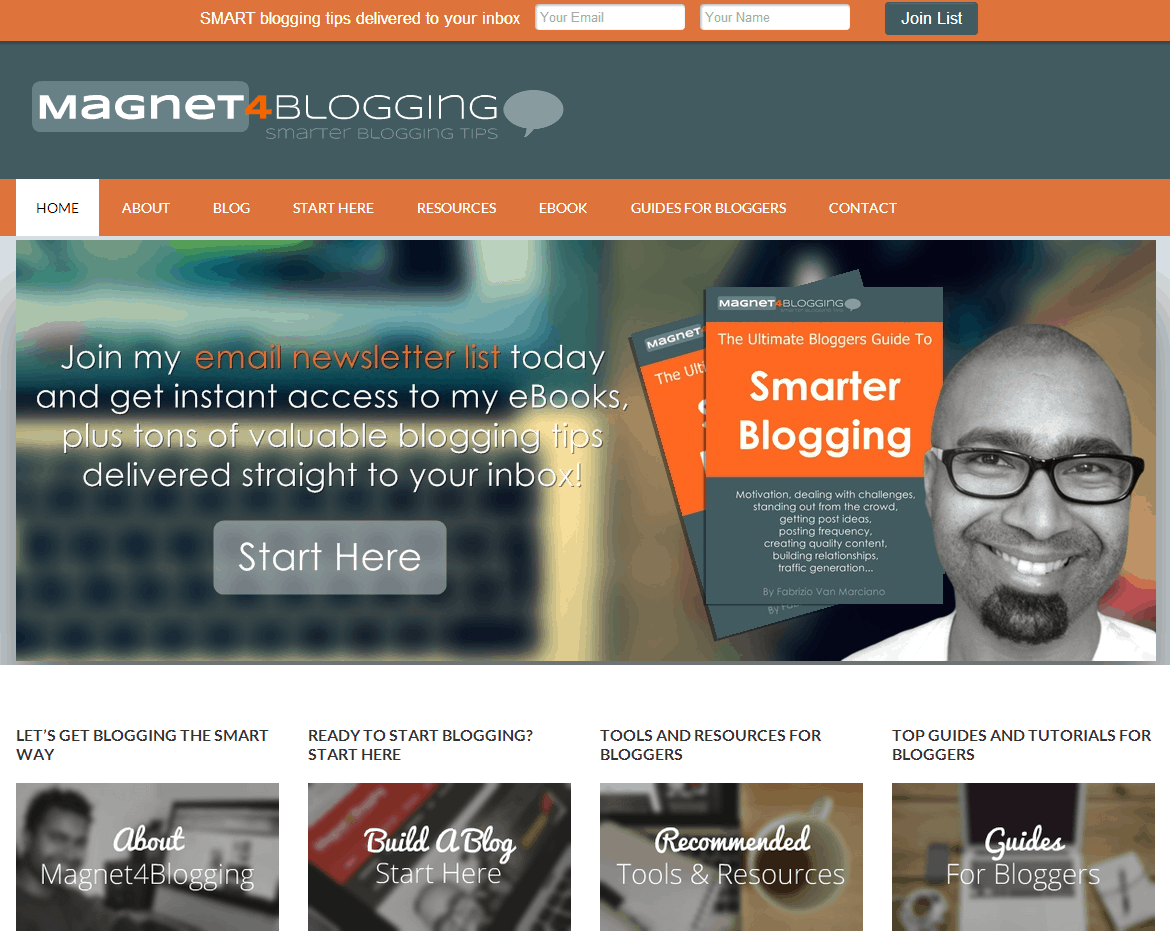 Fabrizio Van Marciano is a successful blogger to follow if you want to learn about useful blogging tips.
You may want to subscribe to his newsletter and get his eBook : "The 8 Cornerstones of Blogging".
Be sure to follow him and get inspiration from his strong passion in blogging!
Conclusion
I hope this list of blogs to follow may help you in your journey towards your online success.
It's neither a classification nor a list of the top bloggers, so do not be upset if you are not mentioned.
This is a list of bloggers I follow with interest and from whom I learned a lot.
I hope it will be the same for you! 🙂