Happy New Year 2014! 🙂
I hope you had a great start of the year. Like many of you, I have set up goals for the upcoming months.
I think it's very important to plan in your mind what you are going to accomplish in your next future, as this will help you realize it through all the steps.
From my part, I am finally opening my own company, related to import business. I will keep my websites and online activities, as a great passion started 4 years ago, that is actually producing a respectable income.
In this post I am going to share with you a list of tools I use with my blogs, and I am going to mention some of the resources through which I make money online.
JustRetweet
This is definitely one of the most popular social media tools to use to boost your traffic and get new connections, improving your audience and marketing your content.
See this post for more details : Increase Your Traffic and Social Media Exposure with JustRetweet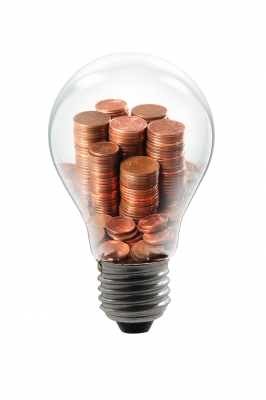 Triberr
This is indeed the most poweful social media tool connected to Twitter, LinkedIn and Facebook to boost your online presence.
Congratulations to Dino and Dan for creating such a great platform.
At beginning, you may feel lost inside the site, as you need some time to learn how to use Triberr properly.
But when you understand how to get the most from it, you will realize the great potentiality.
I suggest you to read this article (it's an old post from Chris about Triberr, but it's enough for you to start) :
How to Use #Triberr – Best #Social Network for #Bloggers?
Empire Avenue
Think about yourself as a stock quoted at market and your followers and friends as the investors. This is Empire Avenue.
It seems like just a game or a waste of your time.
But after you set up your account and you make some initial investments and connections, you just need 5 minutes weekly to run your presence in this social media network.
From my experience, I have made some great online relationships here and I see each month traffic coming to my blogs via Empire Avenue.
If you are interested, read this for more : Empire Avenue : Increase Your Social Media Audience and Enjoy the Game
Facebook Groups
This went pretty viral during 2013. The creation and usage of Facebook groups in order to market your content, site or blog, is really effective and if you check it via Google Analytics, you will see that sharing your articles with this system really works.
I suggest you to join a number of groups related to your niche and use it each time you need to market a new post.
Here you can find a huge list of Facebook groups, ordered by number of members (pay attention, the post is some months old, so the numbers are surely changed in positive!) :
Unleash the Power of Social Media Marketing – Pure Gold and Useful Resources Mentioned Here
Postjoint
This is a great resource, because at PostJoint you can find good authors and content as guest posts and get paid each time you publish them in your blog!
I have made almost 1k $ until now, so I suggest you to give it a try if you need some quality guest posters for your site.
You have full control to choose just the articles you like and you will get paid directly from the authors each time you post their content.
Check this for more : PostJoint – Fast Guest Blogging and Opportunities to Make Easy Money Online
Additional Resources to Make Money Online
I have still to write a full article about these resources, but I will mention them here as you can take a look and give it a try.
After a while, you will realize what really works best for you and for your blog.
The list :
– RankSeller.com ;
– RankSider.com ;
– Nster.com ;
– SponsoredReviews.com ;
– ReviewMe.com ;
– BuyBlogReviews.com ;
– AdBeans.com ;
– LinkSmart.com ;
– Teliad.com .
A quick note : I do not explicitly endorse none of the above mentioned sites, it's up to you decide what is good for you or not.
Conclusion
I hope this article will help you in your blogging path during this 2014 and I give you my best wishes for a fantastic year, full of health, happiness and success! 🙂
What do you think?
Have you used some of the sites mentioned in this post?
Please share your thoughts in the comments below, thanks!
Image courtesy of Pixomar / FreeDigitalPhotos.net