There are many tools available online, which can let you track, monitor, automate or help you in any other way during your social media marketing campaign.
May be you need to know the trends of the moment and you want an inspiring idea to create your next blog post or you want to manage one of your social media account, automating some process that otherwise will take you a big part of your time.
I am sure you will find something interesting and useful in this list.
Let's see the 11 free online tools for blogging and social media marketing.
Tools for Twitter
1. Followerwonk
Followerwonk provides valuable information on your Twitter account with the ability to compare your followers with those of other users.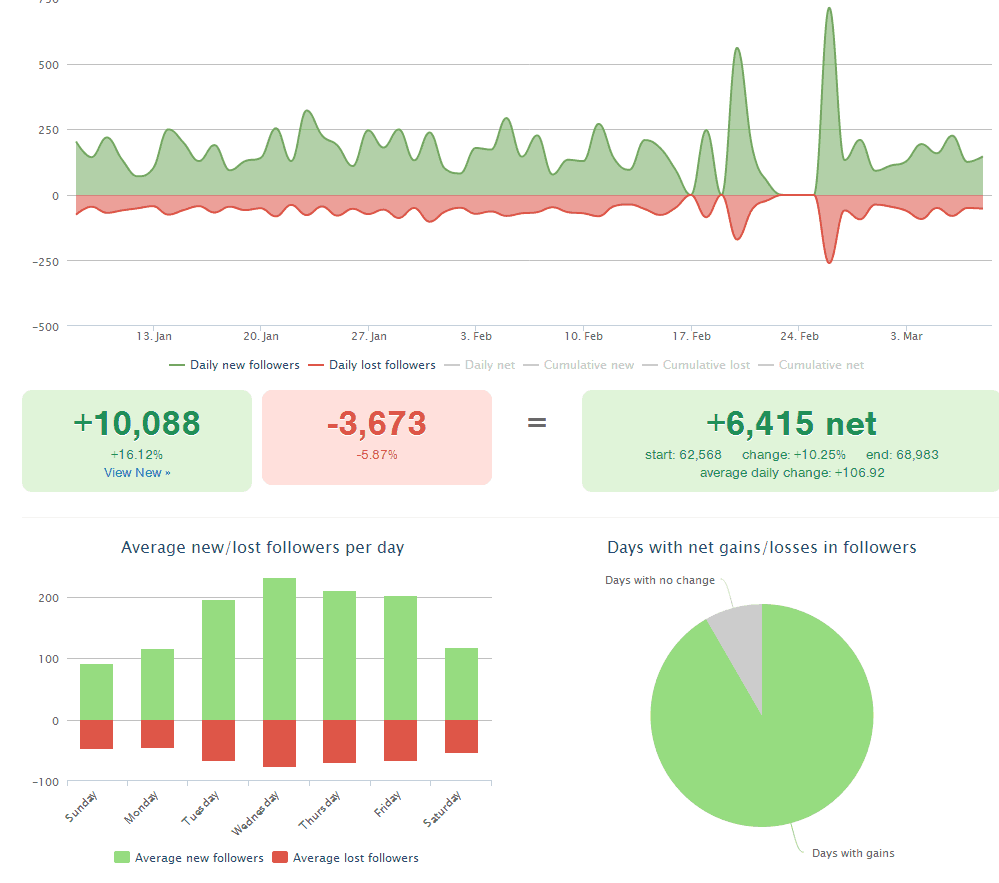 2. Tweriod
This is perhaps one of the most useful tools.
Tweriod analyzes your account with a particular attention to the moments in which you generated more engagement.
In this way you will know what is the ideal time to tweet and you will reach the largest possible audience.
3. JustUnfollow
This useful site lets you manage easily your Twitter followers. It's free up to 100 daily actions.
I've been using JustUnfollow since a good time already in order to clean up my inactive followers.
(Ouch, Lady Gaga is not following me…). 😉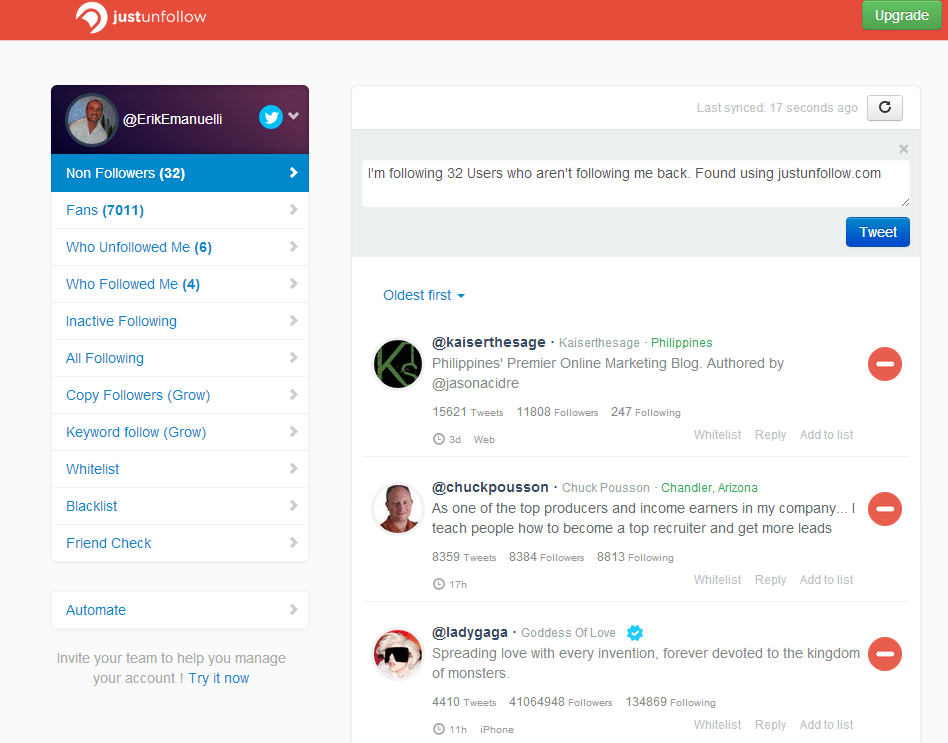 4. JustRetweet
C'mon, is there any blogger or internet marketer who do not know and use this amazing site?
JustRetweet is fantastic if you need to expand your social media audience and promote your content.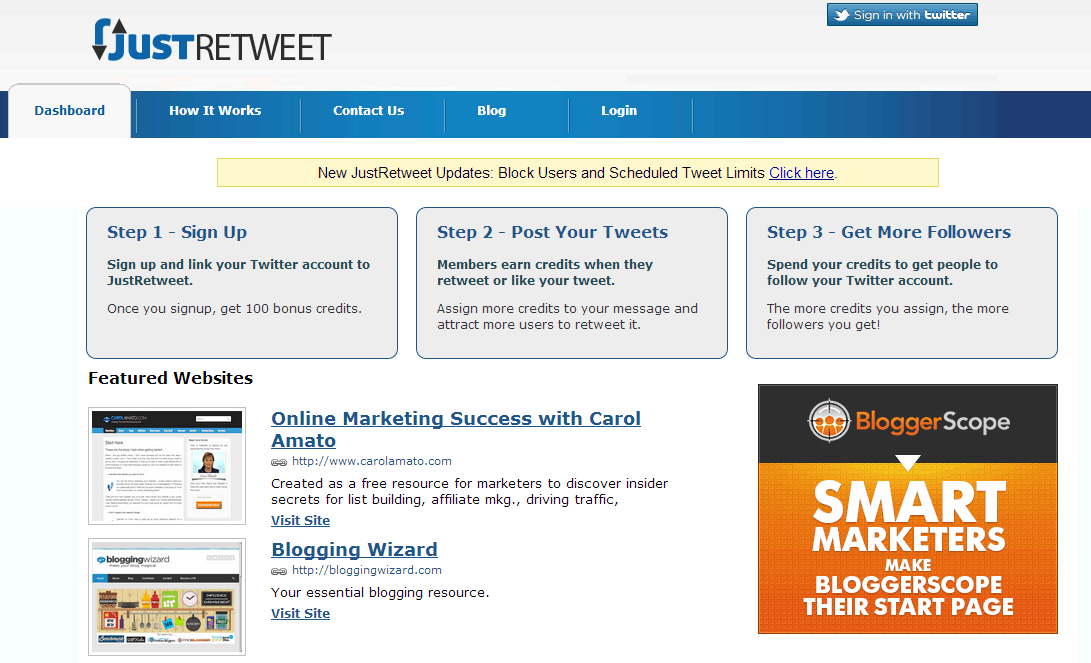 Tools for Facebook
5 – Conversation Score
Discover the influence you have on Facebook with an infographic created instantly just for you.
Conversation Score, after analyzing your page, will provide information regarding your relationship with those who follow you, your habits, the percentage of likes in your posts and other useful statistics.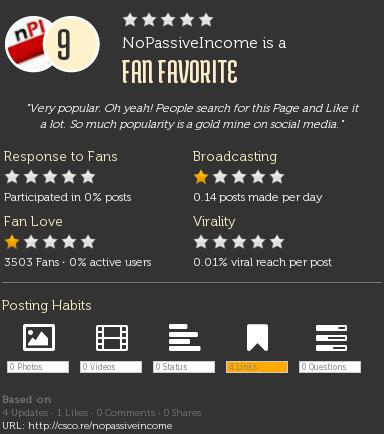 6 – LikeAlyzer
LikeAlyzer analyzes your Facebook page and gives you advice on how to improve your presence and your appeal, relying on dialogue, timing and posts that you have posted.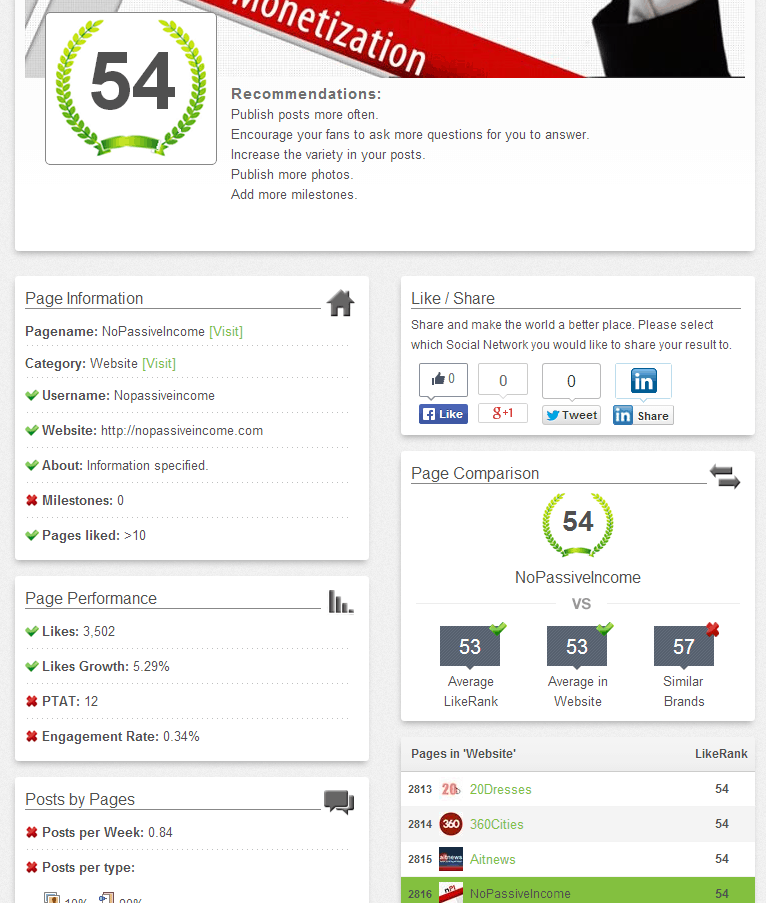 Search Tools
7. Open Site Explorer
Open Site Explorer is basically a search engine for links.
It enables you to find all the sites that link to your website (or anybody else profile, if you are curious).
When someone is linking to you, it may give you huge SEO benefits, depending on some crucial factors.
This site can help you check other blogs in order to establish relationships within your niche – or to just keep an eye on your competition!

8. Google Trends
Google Trends is a very useful tool when you have to write a new post.
In order to gain as more visibility as possible, it is suggested to write about something which is the trend of the moment and this tool lets you know what topic is hot on the web.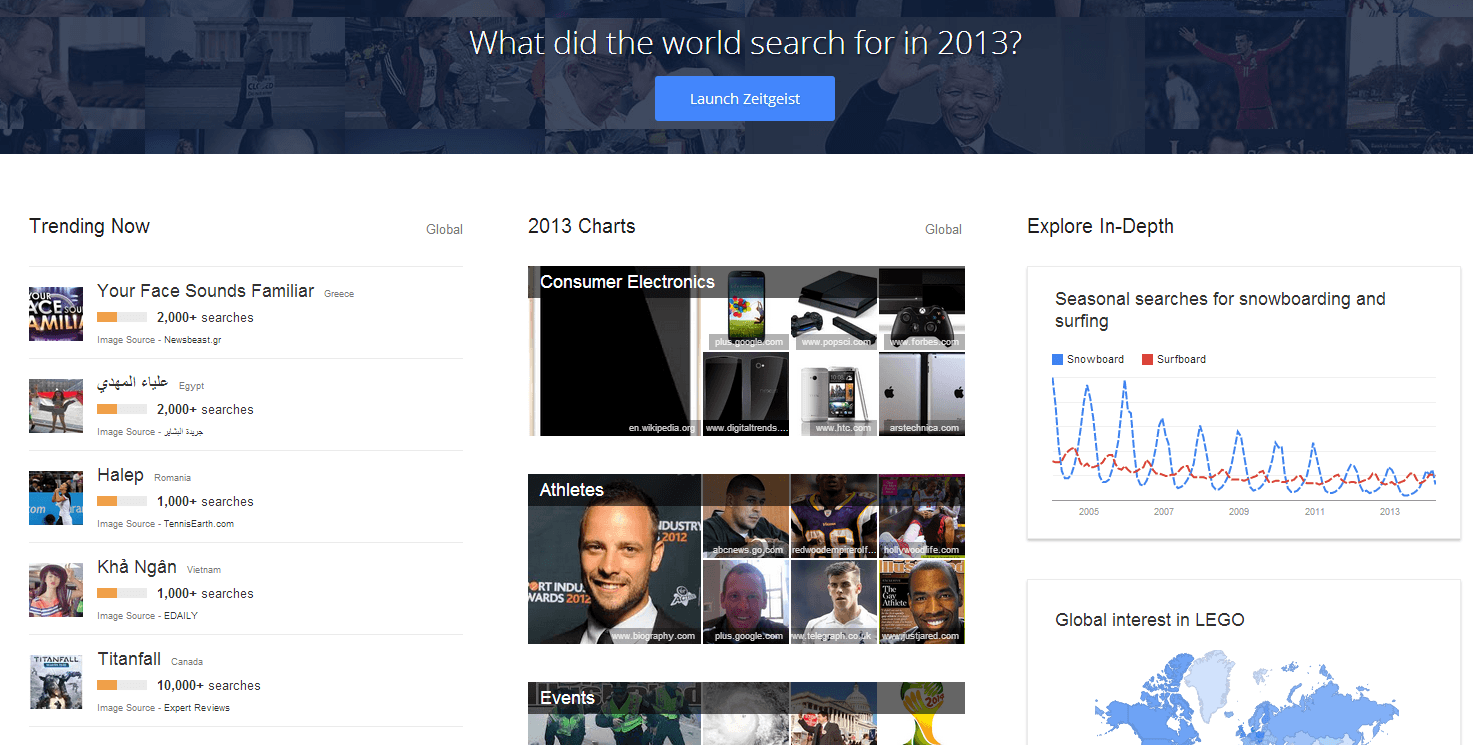 Miscellaneous
9. Quicksprout
Quicksprout scrutinizes your site from top to bottom, giving you precise details on SEO, SMO and comparisons with competitors.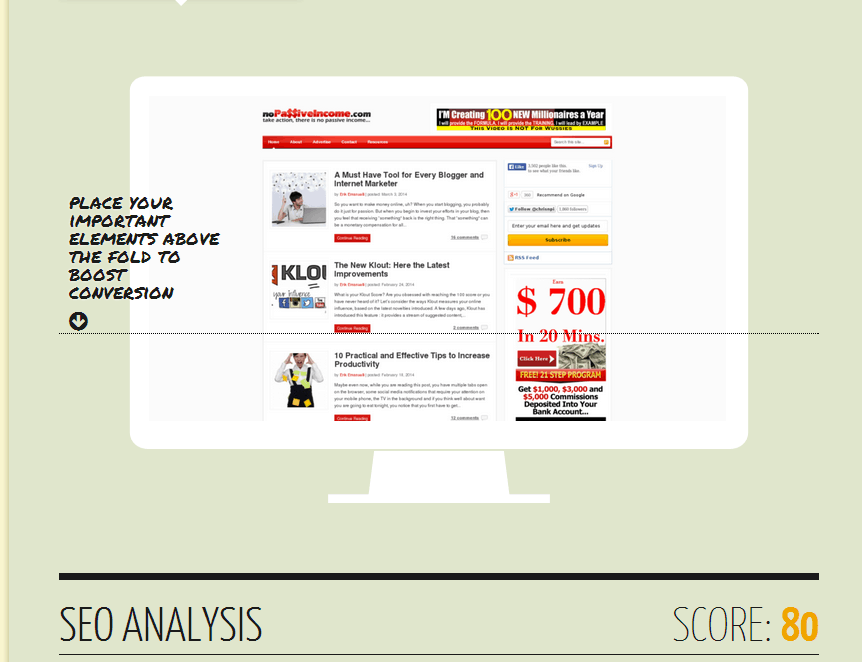 10. Content Idea Generator
Content Idea Generator, rather than a real instrument, is a title generator of posts ready to make you smile.
Simply enter a keyword in the box and you will get a nice title with a lot of sarcastic comments.
11. Down for everyone or just for me
Sometimes the doubt assails you : " Is the site down for everyone or just for me?"
You can enter here the link to the website you are trying to reach immediately, in order to get a response on its status.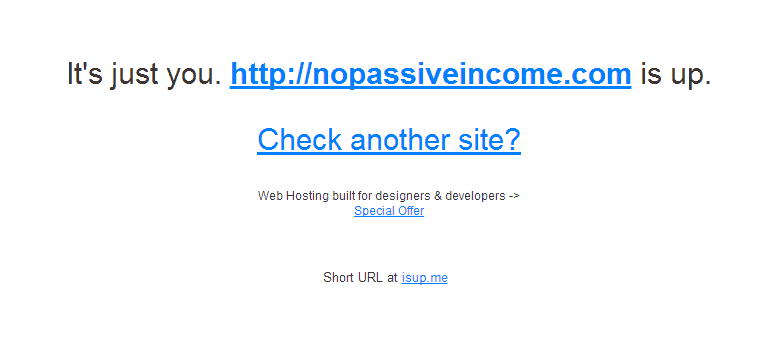 Conclusion
I hope that you will find useful this list of tools that you can consider for your blogging and social media marketing.
So what do you think?
Do you know any other tool you would like to share?
Please let me have your feedback in the comments below, thanks!