Beenar is an online auction site, that you can use to win great deals on different tech gadgets, like computers, TV Xbox 360, Nintendo Wii, Apple products or even cash!
In this post you are going to learn how to register to Beenar, how it works and other useful information.
How To Register to Beenar
Go here and sign up to Beenar.
The registration process is quite easy.
You can use your email address or one of your social media accounts : Twitter, Facebook or Google+.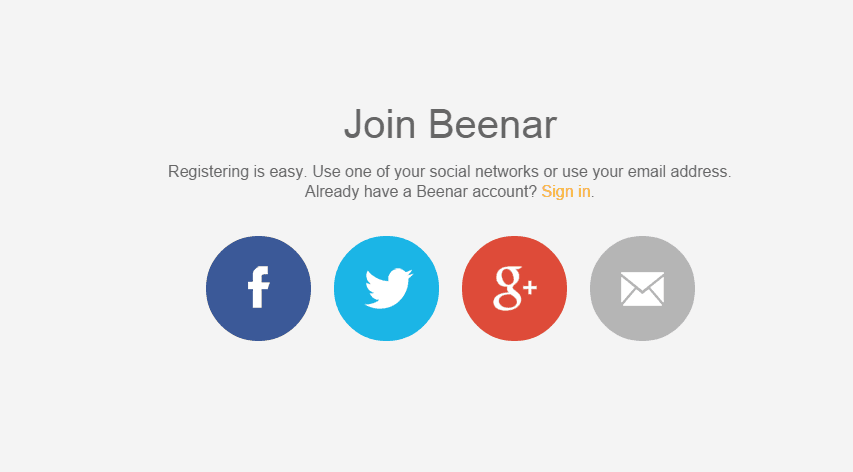 The first step is selecting the categories you are most interested in (you can just skip this step, if you wish).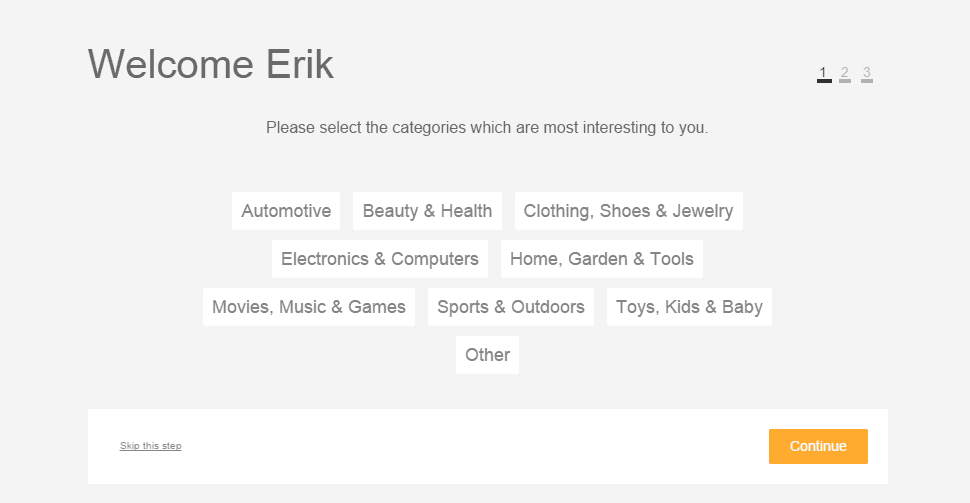 After this, you will be redirected to another page, where you can invite your friends, also via social media (you can however skip this step too).
The last step, is completing your profile with your details.
You may want to simply import your information from your social media account (I did it registering via my Twitter profile).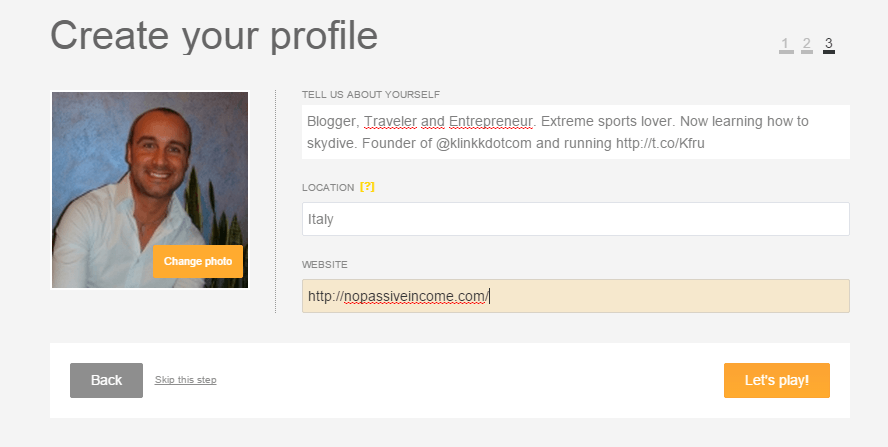 Note : if you are among the first 500 registered users, after you will confirm your email, you'll get 5$ bouns just for signing up.
The site is still in beta and it has been launched in August 2014, if you sign up now it's likely you'll get this bonus.
I got my bonus, see:

How Beenar Works
Beenar is not just like the other penny auctions.
The bidding system is the same, but the big advantage here is that if you lose the bidding, you will get your credits back (unlike the other online auctions, where you lose your bidding).
I've tested the system, to check how Beenar auctions work.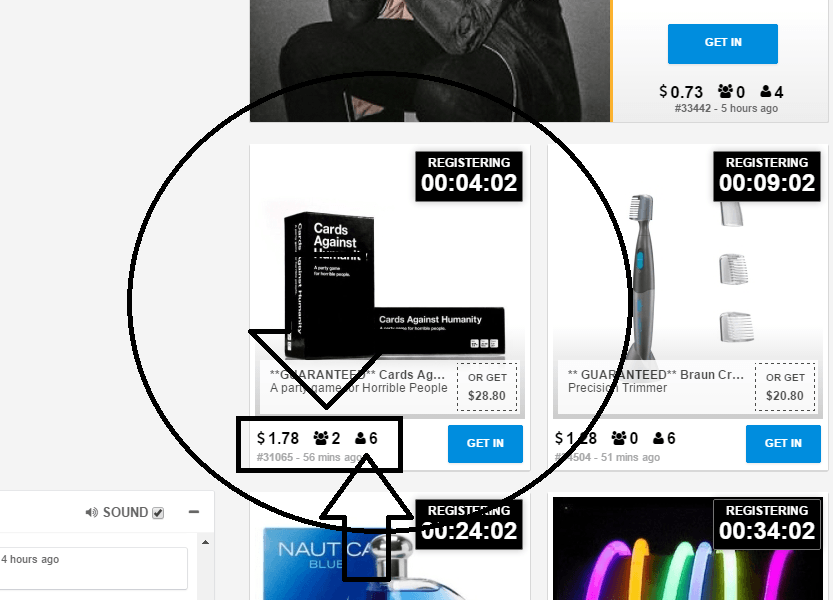 In the screenshot, you see some details like the auction I found in the Beenar homepage.
Just click on the blue button, "Get in", and you will enter as participant.
However, the auction will start only if it reaches the minimum amount of users (six in the auction as the screenshot above – see below arrow).
While the above arrow in the image indicates the number of registered users the auction already has (2 in this one).
If you get in and the auction does not start, you will be completely refunded, plus you get "BEEZ" credits as reward for participating.
See:

I've not been able to participate yet to an auction for a gadget, because there weren't enough users (I did just some credit bonus auctions), but I've see one live.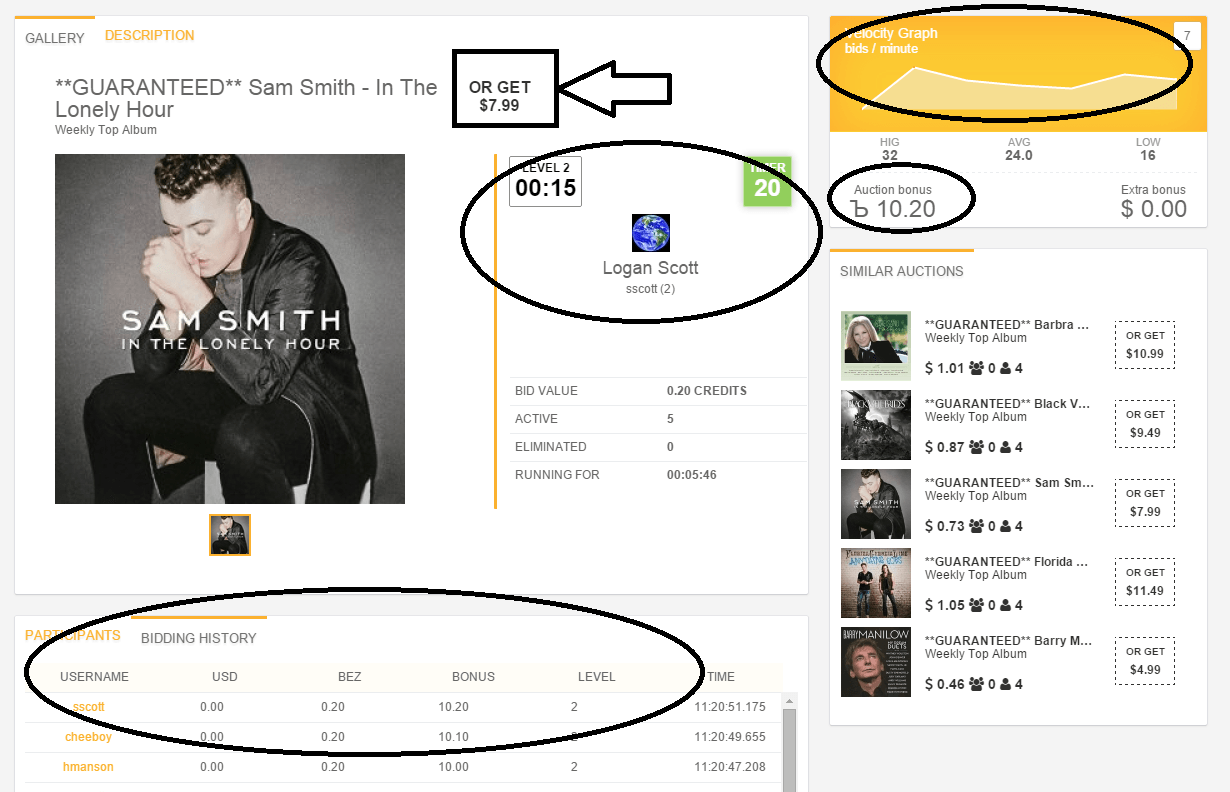 You can see many details if you follow a live auction, like the users bidding, the velocity graph, the rewards, etc.
To win an auction you need to be the last user to make a bid when the timer of 15 seconds runs out.
Once the auction ends, you can choose which reward to get, if the prize indicated in the image, or the correspondent cash (withdraw of money from your account is minimum 10$).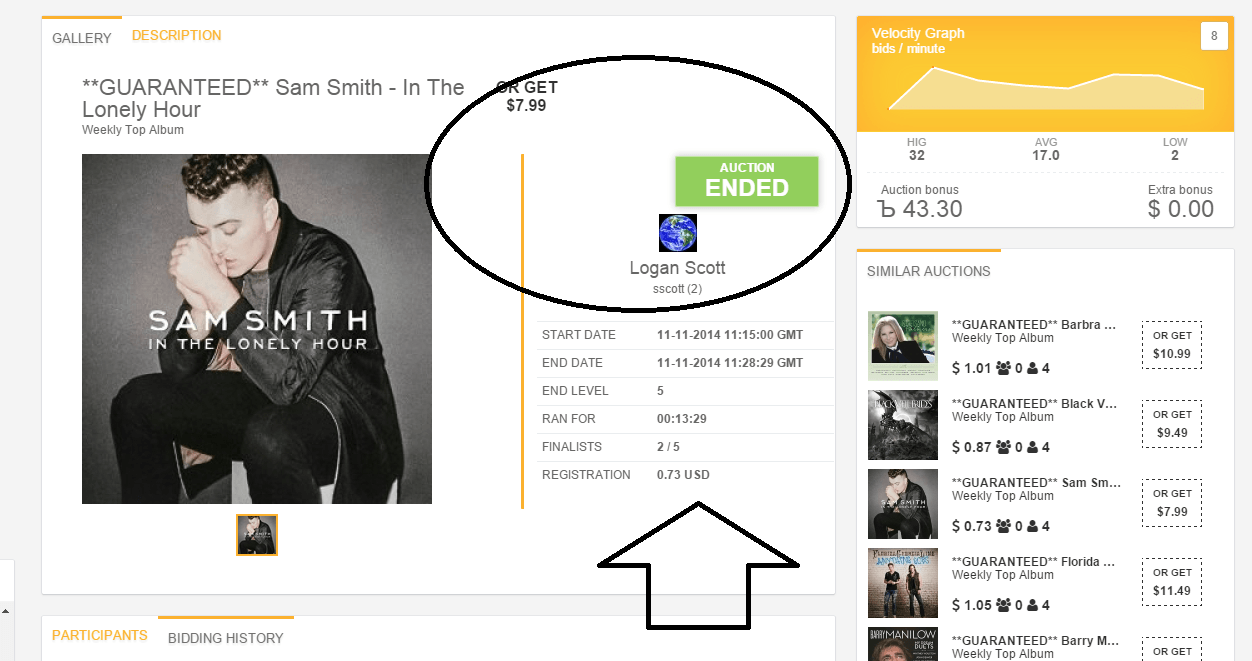 More Guide and Information for Using Beenar
If you want to check the official video, you can watch it here below:
Also, here you can read the Webeenar, a sort of official guide.
In other words, how Beenar works : how to register, make a deposit, earn beez points, get in an auction, start bidding, etc.
There is also a help page, with other useful information.
A final note : if you want to promote Beenar and earn bonus credits, you can promote your affiliate link.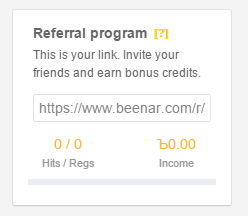 Conclusion
Registering at Beenar does not cost you anything.
The website is still in beta, and I guess we need to wait for more members to see some live auctions.
But of course, there are already few testimonials who won prizes or money.
It looks to me a nice way to spend some time and have some fun.
I will keep it monitored in the next weeks and see how it goes.
What do you think?
Are you going to register and try it?
Have you ever used any online auction site?
Have you ever won something?
Please share your experience in the comments below, thanks!
UPDATE JUNE 2016
At this time, the site is offline and no longer available.