Starting a blog from scratch is not easy.
You need to decide a good domain name, setting up the hosting service, installing WordPress and, most of all, producing constantly high-quality content for your audience!
And of course, monetizing the website and making money with it is really a challenge!
What if you had a strong motivation to start from scratch a new project to participate to an awesome contest?
Well, keep reading, because MyBlogU just organized a fantastic challenge you want to be in!
Introducing the The MyBlogU Start a New Site & Double Your Money Challenge: From Zero to Blogging Hero #MBUstorm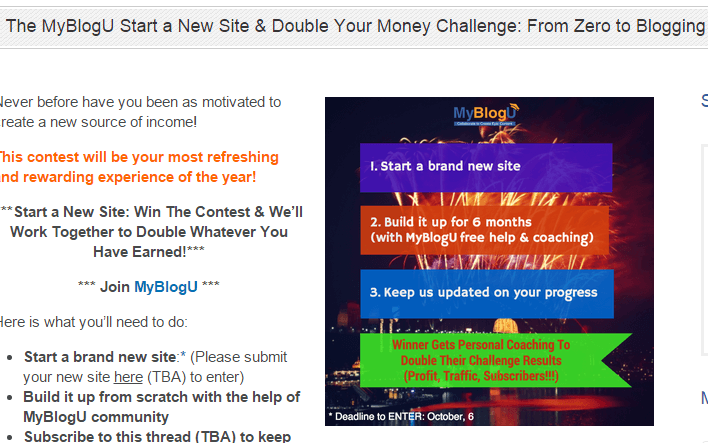 This is what you need to do to in order to participate:
Create a new website from scratch (check guidelines at MyBlogU)
Work on it with the help of MyBlogU community
Follow the contest and use #MBUstorm hashtag to tweet your results and create more buzz!

Share your site stats to check if you win the big prize!
Here are the dates you need to respect:
Submit your entry from September 5th to October 5th (it's better if you start as soon as you can, so you will be advantaged)
You need to show your site data and statistics within April, 5th
Please consider that the winner(s) will be not chosen from a jury, but determined based on real data of your website. In other words, your monthly traffic, your email list subscribers and conversions and your revenue (if you will reach any). Plus, your MyBlogU Rank points.
The Final Prize
The final outstanding reward will be a special personal training and coaching program with Ann Smarty herself (and the team)!
They are going to help you working on your project and website in order to double your data, included the profits.
How awesome is it?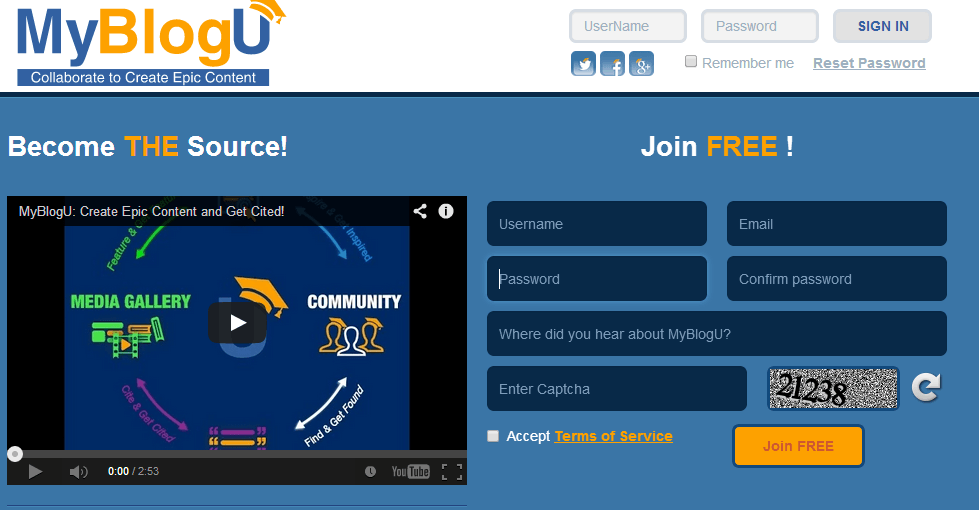 More prizes include
10 Years of free hosting and free domain from Hostt.com to one chosen winner

More partners are TBA
Of course there are going to be many more prizes from partners, so be sure to follow the MyBlogU blog for the incoming news!
So if you want to add an additional asset to your portfolio, be sure to start take part to this exciting project!
If you need help in finding good keywords for your site, be sure to check this post:
How to Get Profitable Keywords with LongTailPRO 3.0 – A 3300 Words Guide
Good luck and have fun! 🙂