Internet marketing keeps changing. But at the same time, it stays the same. Well, the fundamentals do anyway.
All website owners still need traffic, an offer that converts, and the ability to turn one time customers into repeat customers.
And while the online advertising market just keeps on growing, there's still many ways to generate traffic for free. Usually through creating lots of content, and being very active on social.
So really, marketing is just like it's always been! You either spend money on advertising, or work hard to generate attention.
So let's run through some internet marketing predictions for the coming 12 months:
Email Isn't Going Anywhere
Delivery rates aren't as high as we'd like them to be, sadly. And open and click rates are far lower than ideal, and quite a bit lower than they used to be.
But nothing has really come close to replacing email. And everyone's got an email account right?
So if you're not collecting email addresses of customers, and visitors to your site. And if you're not following up on them regularly. And if you're not providing value in your follow-ups (not just offer after offer).
Well, then you're throwing away huge piles of money. It really is that simple.
So make sure you're collecting as many email addresses of visitors as you can. And keep at least in weekly contact with them, providing a mix of value and also promotions.
WordPress will Continue to Dominate
WordPress just keeps on going from strength to strength. It currently powers 25% of websites. And with its ease of use and increasing power, it looks as if that figure will just keep on growing.
So how does this affect your marketing? Well, creating a great looking website keeps on getting easier. And with a thriving plugin marketplace, advanced functionality is a cinch.
So the more you know WordPress, you more effectively you can use it to help you reach your business goals.
SEO and Content Marketing is Here to Stay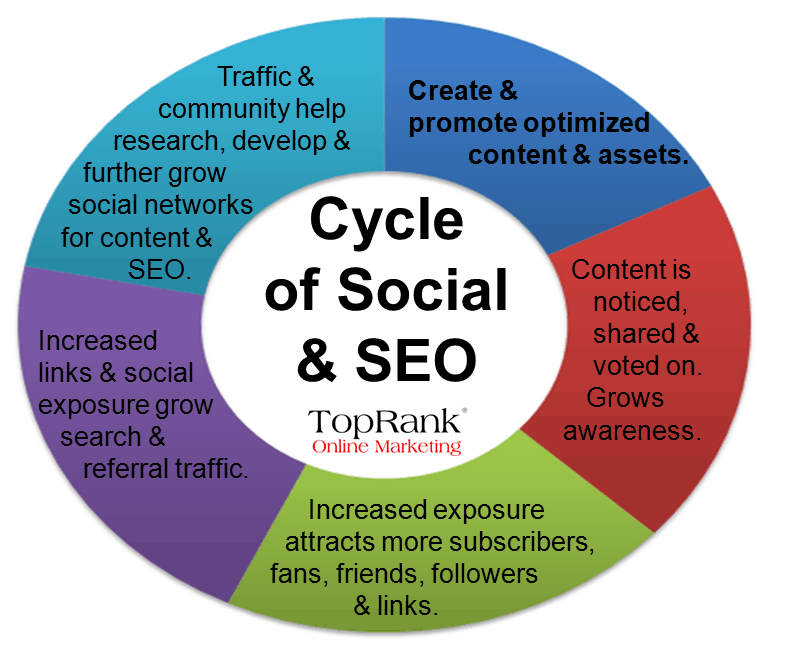 The days of keyword stuffing a page and ranking in the top ten are long gone. But Google is more popular than ever, of course. And still drives millions of visitors to websites every hour of the day.
But now, Google prioritizes quality of content. You have to give real value to your readers, and create the kind of content that naturally gets linked to and shared.
Remember, Google wants you to create content and build links as if Google didn't exist! So when you create fantastic content just for the reader, and promote it so it reaches a wider audience, you're doing just that.
And then ideally, Google will then reward you with even more traffic. But this is a complicated area of marketing and SEO Training can be helpful. This can help you make sure you stay on the right side of Google.
Social Networking Can No Longer be Ignored
Facebook, Pinterest, YouTube. And even LinkedIn and Twitter. They're all driving huge amounts of traffic to websites. If you're not taking part in conversations in your market. Or even better, becoming a thought leader in your market. Then you're missing out on significant opportunities.
So consider social an extension of your content marketing. It can help amplify your content, and in time can make others look to you as an expert.
What do you think?
What are your predictions for 2016?
What are your blogging goals?
Please share your views in the comments below, thanks!