Video is becoming one of the leading forms of content in terms of driving organic traffic and conversions.
Combine that with the accessibility of video through multiple devices and you are onto a winner if you do it right.
A common misconception when it comes to video is that it will cost lots of money to produce a quality piece of content. This is not the case.
When it comes to your video content strategy there are certain elements that you need to consider like your target audience and what you want to achieve from the content.
First Steps
The important thing to establish before you start conjuring up your epic scenes is what message you want to deliver?
The metrics you should be striving to achieve are strong brand awareness, increasing your organic traffic and conversions and a large amount of social shares.
Some of the most popular videos are just talking heads pieces or people explaining something with a whiteboard.
Google's head of webspam team Matt Cutts regularly produces pieces of video where he is talking to a camera and explaining a new update from Google or an algorithm change.
This video about what to expect in terms of SEO for Google was uploaded in May and has had nearly 160,000 views.
SEO expert and Moz Founder Rand Fishkin posts a weekly video series called 'Whiteboard Friday', which receives large amounts of views and high levels of social shares week in week out.
He talks about various SEO news and strategies in front of (yes you guessed it) a whiteboard.
This clearly does not break the bank and allows Fishkin to deliver his message to his appropriate audience of fellow SEOs and digital enthusiasts.
Target Audience
This is half the battle. If you are a brand or a small business advertising specific items you need to identify who will be interested in seeing your video.
Here is an old video from clothing company finisterre.
Mens Anabatic from Finisterre on Vimeo.
They are promoting the features of a garment and recorded this video on a mobile phone outside their office.
It's a great example of how to produce great video content on a budget and it helps the viewer get a real feel of how the garment looks on someone as well as its distinctive features.
Money Saving Hints and Tips
So how do you make a top video without spending a lot? Again this will depend on the objective of your content and the exposure you want.
A good place to start is getting your lighting right. You can pick up some tungsten lights or a floodlight kit, which will dramatically improve the clarity of your video.
You can also get a tripod on the cheap and make sure you get a good microphone. The trick with the mic is to get it as close to the speaker's face as possible.
The most important thing is obviously the camera. A good SLR digital camera on a tripod will record excellent video but you can make a strong video with a top of the range camera phone these days.
Set up your lighting to get rid of any shadows so that your viewer is focusing entirely on the image in front of them.
There are some excellent online resources to assist you when it comes to making your own video like videocopilot and finalcutking.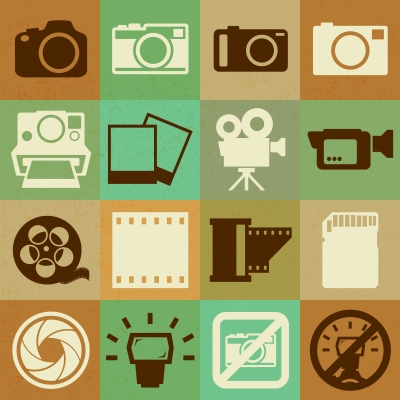 Optimizing Your Video
A really valuable way of optimizing your video is by setting up author rich snippets, especially if you choose YouTube as your hosting platform.
Rich snippets were previously available for Google+ authors but they can also be used in SERPs for video.
Setting up rich snippets is really simple but you will need a Google+ account and a YouTube channel.
You link your Google+ account to your YouTube channel and vica versa before verifying your content with the rich snippet testing tool.
The benefits of adding rich snippets to your video content will be a higher ranking in search results and therefore wider exposure.
Here is a great article on how to easily set up rich snippets for your video content.
This may sound really simple but it is essential to embed your video on the webpage you want to rank for. Lots of people will just upload their video content on their homepage.
Whichever hosting platform (YouTube, Vimeo etc.) you choose make sure that you are getting the link benefit back to your site rather than the hosting platform.
If you just whack your video onto YouTube, chances are you won't get many links back to your site. Therefore it is essential to start with the video available on your domain.
Other Options
Due to the fact that video content is so readily available, there are plenty of other editing options when it comes to producing your video.
Vine and Instagram are two mobile options with basic editing functions and there is also Google+ Hangouts.
Adidas Originals promoted the release of their new Marathon City Pack footwear with a series of Instagram videos in various cities.
Here is the popular New York version, which received over 20,000 likes.
You can also consider built in editing tools such as Windows Movie Maker or iMovie.
These options will allow you to be creative and underline the fact that you don't have to be a skilled videographer to make top video content.
Time to Make Your Video
So when it comes to creating your new video content take the time to think what your audience want from you and how they will interact with the content.
Understand what your objectives are from producing a video and set goals for what you want to achieve from it.
Self-host your content on your site to increase organic traffic and conversions, use hosting platforms for brand awareness and combine both to improve your links and social shares.
Making great video content should not cost you lots and by ensuring you have things like good tungsten lighting with a tripod set up, you can make some stunningly clear and effective video.
So whether you are a big brand or small business great video is available at your fingertips and you don't need to be an expert.
Be creative and enjoy the process.
Image courtesy of kanate at FreeDigitalPhotos.net