Recently I've come across a revolutionary system to build websites.
This new platform is named Firedrop.ai and it lets you design websites automatically thanks to an artificial intelligence.
Are you curious?
Let's see how it works.
Building Websites with Firedrop.ai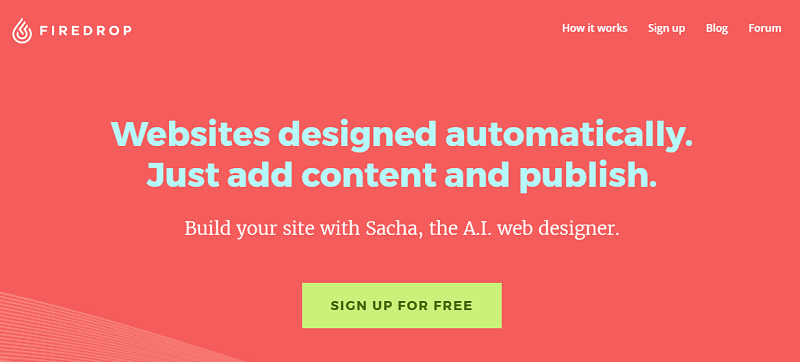 Creating a new site with Firedrop is like chatting to a real person, thanks to Sacha, the artificial intelligence chatbot and brain behind this revolutionary design system.
All you need to do in order to design your website is ask to Sacha anything and she will help, instantly. There will be no drag and drop, no old-fashioned menu systems or confusing toolbars.
Firedrop is the most revolutionary and intuitive interface you will ever use.
Choose Among Multiple Designs
One of the most interesting features is that unlike traditional templates which force you to alter your content to fit somebody else's design, Firedrop designs itself around your content.
Their original Design Personality engine takes your input, consider your tastes and applies a layout and look that matches the your project and your business.
Build Websites on Your Mobile
Thanks to Sacha, Firedrop chatbot interface, building and managing websites from your mobile device is a piece of cake.
All you need to do is chatting with Sacha in the same way as you would use any messaging app, and drag the chat window down to see your changes. Also, view the full desktop version of your website while editing, so you know how the changes will look for everybody.
And of course, your website will be fully responsive on all devices without you having to do anything.
Explanation Video
Here's a video that gives you a real idea of how building a website with Sacha could be really easy:
Custom subdomain
With the click of a button, publish your website instantly on your own custom firedrop.me domain name. Start promoting your new site within minutes.
Free stock images
Finding good images for your website can be difficult. Firedrop has you covered, with free access to thousands of high-resolution stock photos from Unsplash.
So, I've Tested Firedrop
I've been lucky enough to get early access to beta testing and try this amazing service.
I want to show you what I saw right after logging in: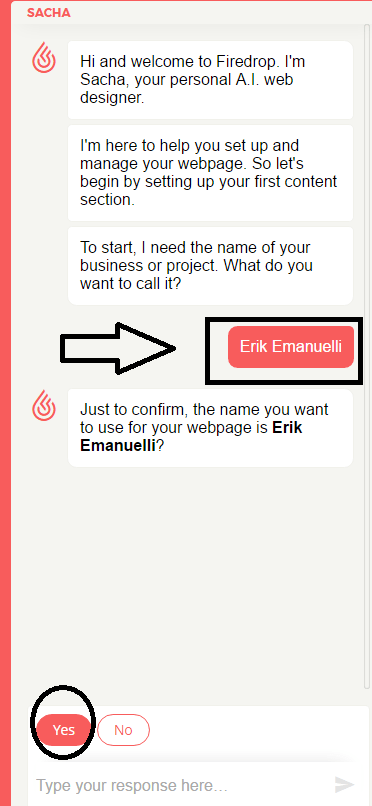 Sacha asked me the name of my business or project, to start. Then I had to confirm it, as often the responses came in form of buttons, without even the need to type them.
Then Sacha asked me some other things, like description of the site, images to add in each section, phone, email and social media profiles.
She created a preview of the website (that you can check here).
After that, I could continue to work on the site, simply chatting with Sacha. There's plenty of options, like adding sections, inserting images, changing the font or editing the content.
Once I liked the design, I ordered Sacha to publish my website:
It amazed me how easy it was to create my online presence!
Some Beautiful Examples of Websites Built with Firedrop
I've searched for websites built with Firedrop to get an idea of the design and layout.
It has amazed me seeing the results.
I particularly liked the "Barn-Bros" garage website: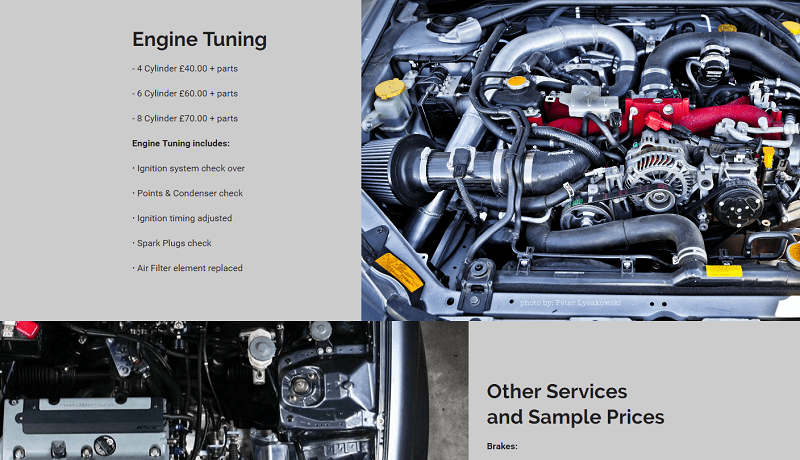 Or the website of Boulangerie de Jean Dupont: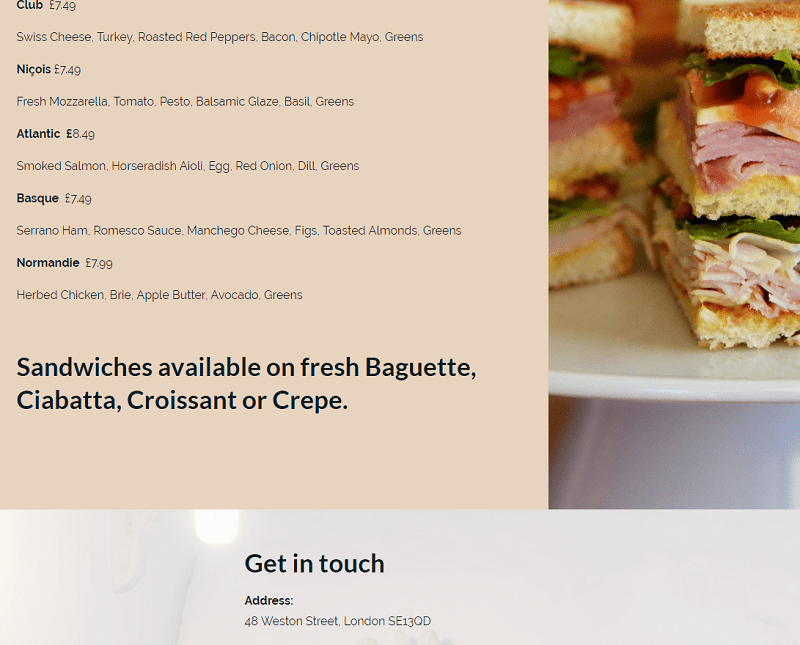 I find these websites clean and easy to navigate, with a beautiful design and a professional look.
Final Words
Firedrop.ai looks to me like a revolution in the website design and creation industry.
I love the concept, how it works and I think creating a website with Sacha was really easy, like chatting with a friend.
If you need to build an online presence and you have no clue how to use WordPress, Joomla, or any other CMS, this can be the right solution.
Also, it looks like much more easier than using a website builder online (there's no drag and drop system, just a chat with Sacha to design your own site).
Firedrop is still in beta, so be sure to register here and you will be informed when the platform will be ready to give it a go (follow Firedrop on Twitter for updates).
If you need further assistance, visit this page for help.
What do you think?
Are you going to register to Firedrop.ai?
Please let me know what you think, leaving a comment below, thanks!