As unique marketing opportunities, webinars are effective lead generation tactics in online business.
Webinars simplify drip campaigns and conversions, especially when combined with effective database management.
In the online world, where time is the greatest commodity, webinars are one of the best values for serious results.
But you must be sure to choose the right webinar software.
In this post I am going to introduce you ClickWebinar, a platform you can use to run videoconferencing and webinars for up to 1,000 attendees.
How ClickWebinar Works
You can register at ClickWebinar without credit card and start your free 30 days trial right away.
After you sign up, be sure to confirm your email, to begin using your account.
First, you want to complete the profile settings.
You can create a personal page, adding your picture, website, address or bio.
I like the ClickWebinar dashboard : it's really intuitive!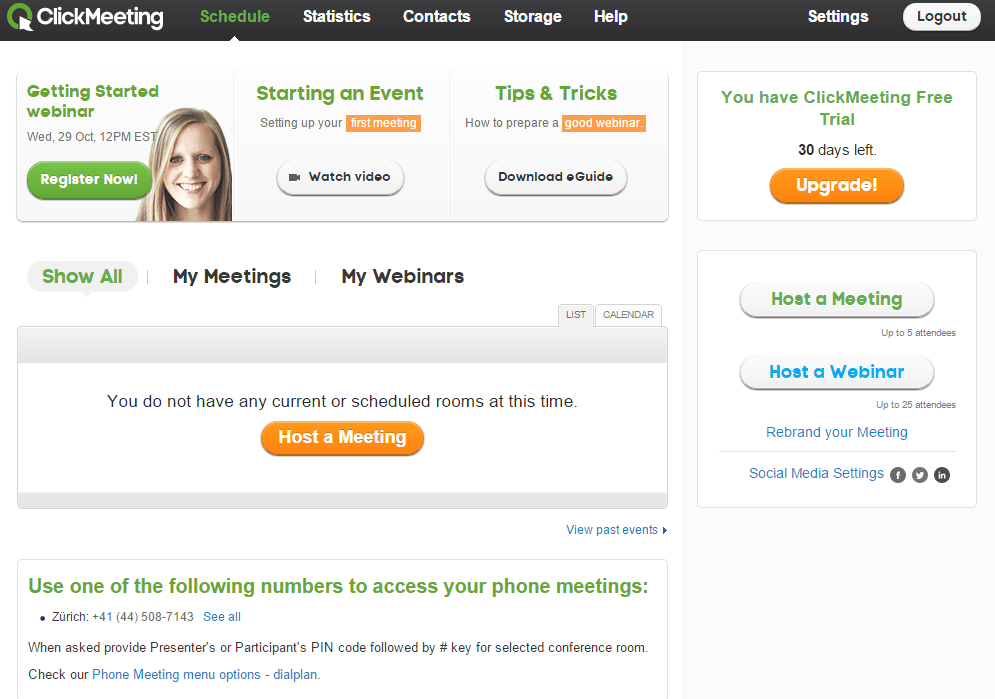 You can organize your first webinar, in a matter of minutes.
Just click on "Host a Webinar" button, in the right side of your dashboard.
You may want to start your event right away or schedule for later.
Assuming I want to organize my "Make Money Blogging" webinar for Monday 05th January 2015, this is what the first step looks like: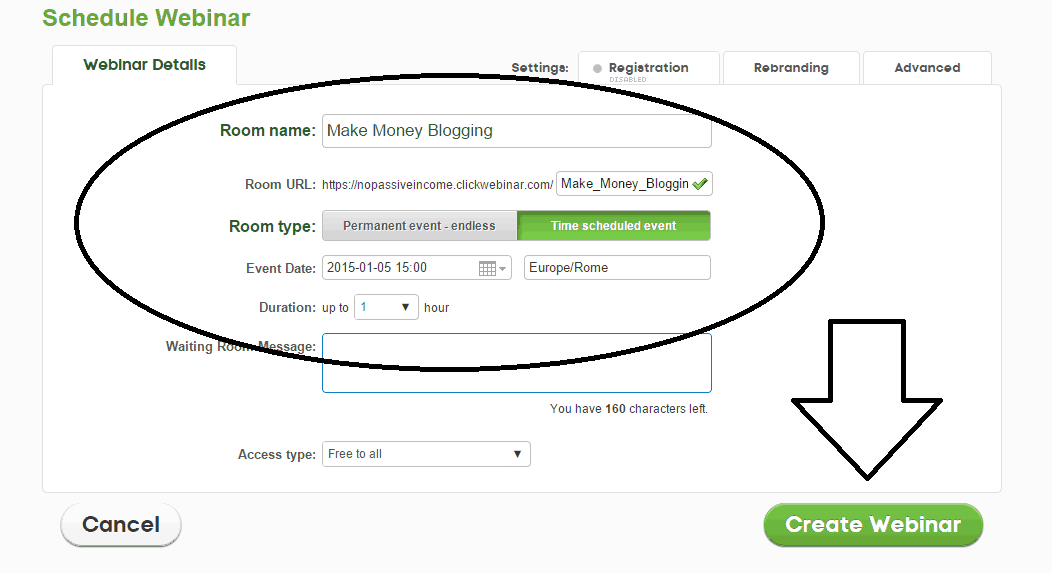 Basically you want to add a "room name", which will be reflected in the room URL.
Set the event date and the time zone (very important).
Decide the duration of the webinar and eventually write a "waiting room message", which will be displayed for users coming before the planned start time. In this way, attendees will know to be in the right place.
Also, you can allow access type to free for all, or with password/token protection.
Just click on "Create Webinar" and this will be the next step page: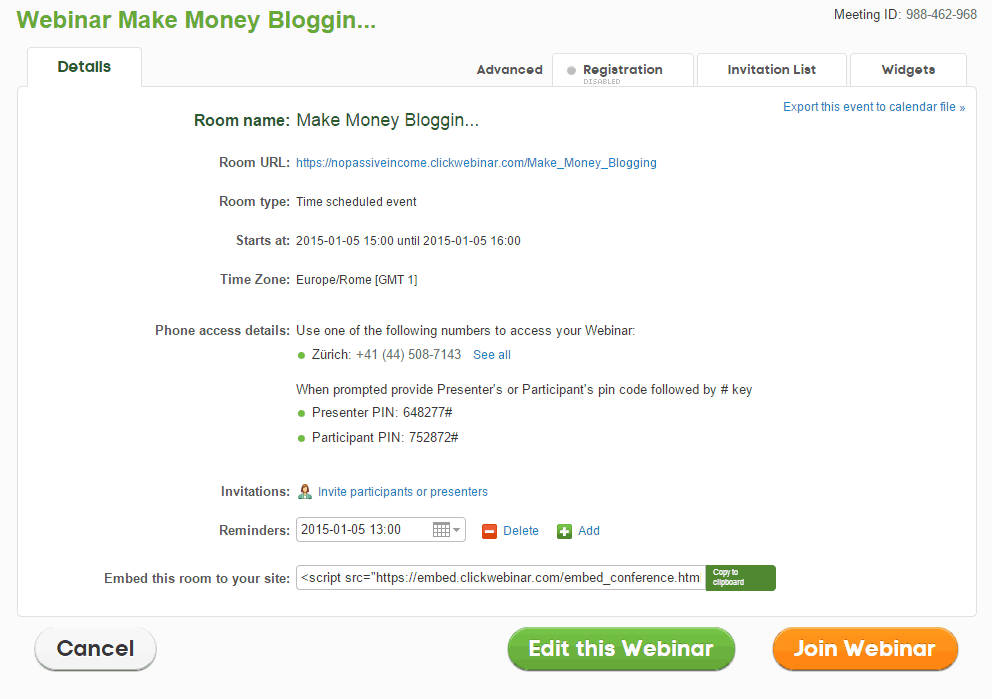 Here is a summary of your webinar, with all the details you added in the previous step.
There's the phone access detail, with the presenter and participant PINs.
Here you can invite participants or presenters, by clicking on the "invitations" link (you may want to use social media for invites, like your Facebook account).
Also, it's good to set a reminder for attendees (I've set mine 2 hours before the start of the webinar).
Finally, you want to embed the room in your website, by importing the script code, as shown in the image below.

Now, you are ready to prepare your presentation, by visiting your webinar link.
This is how ClickWebinar software will look like.
In a few words, the dashboard for your event (click to enlarge).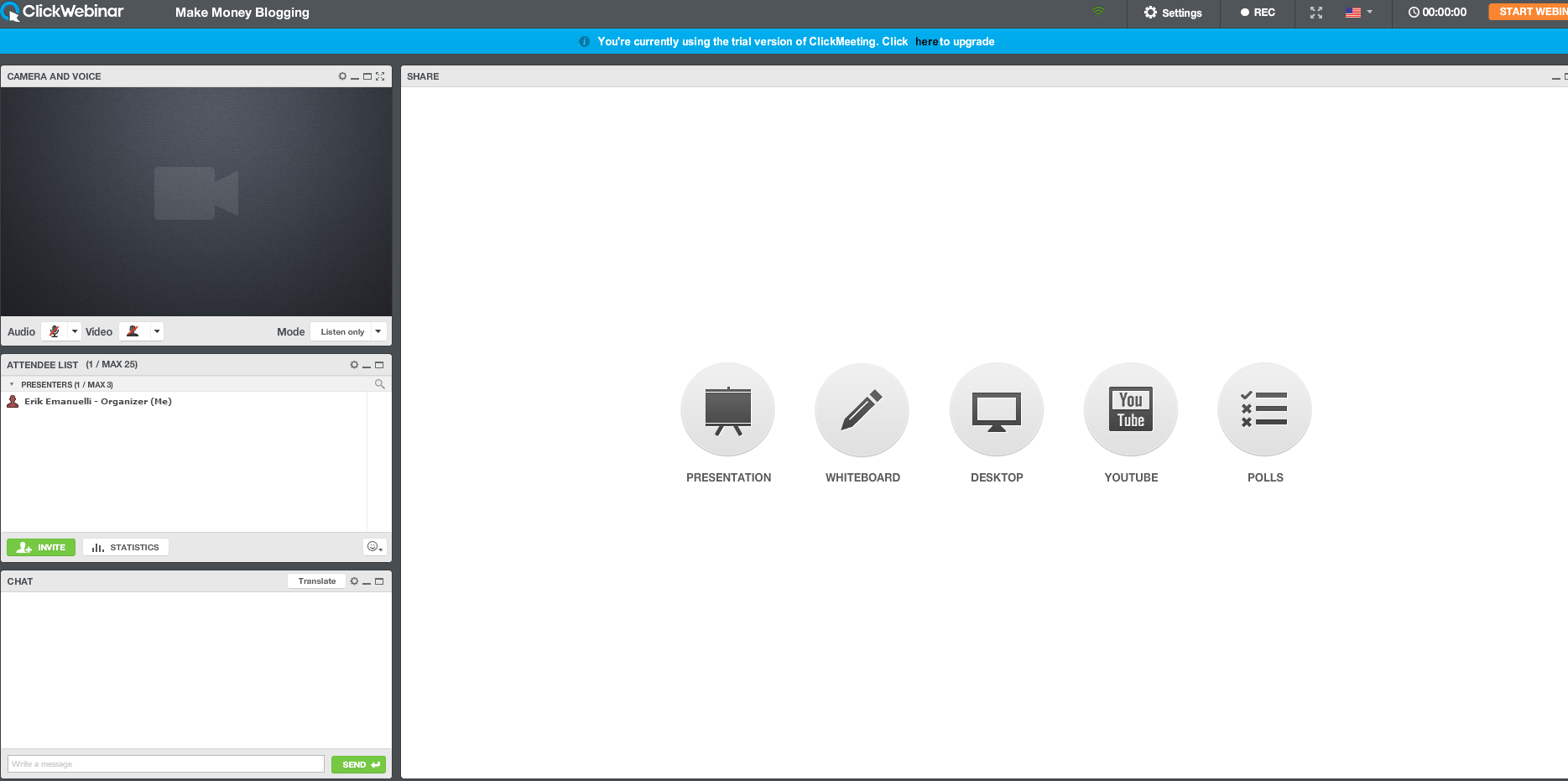 You can organize everything, by uploading the files you want to show during the event, by clicking on the icon of the presentation.
You also want to set audio and video functions (to avoid unpleasant surprises later during the webinar).
There's a nice whiteboard, you can use at your leisure: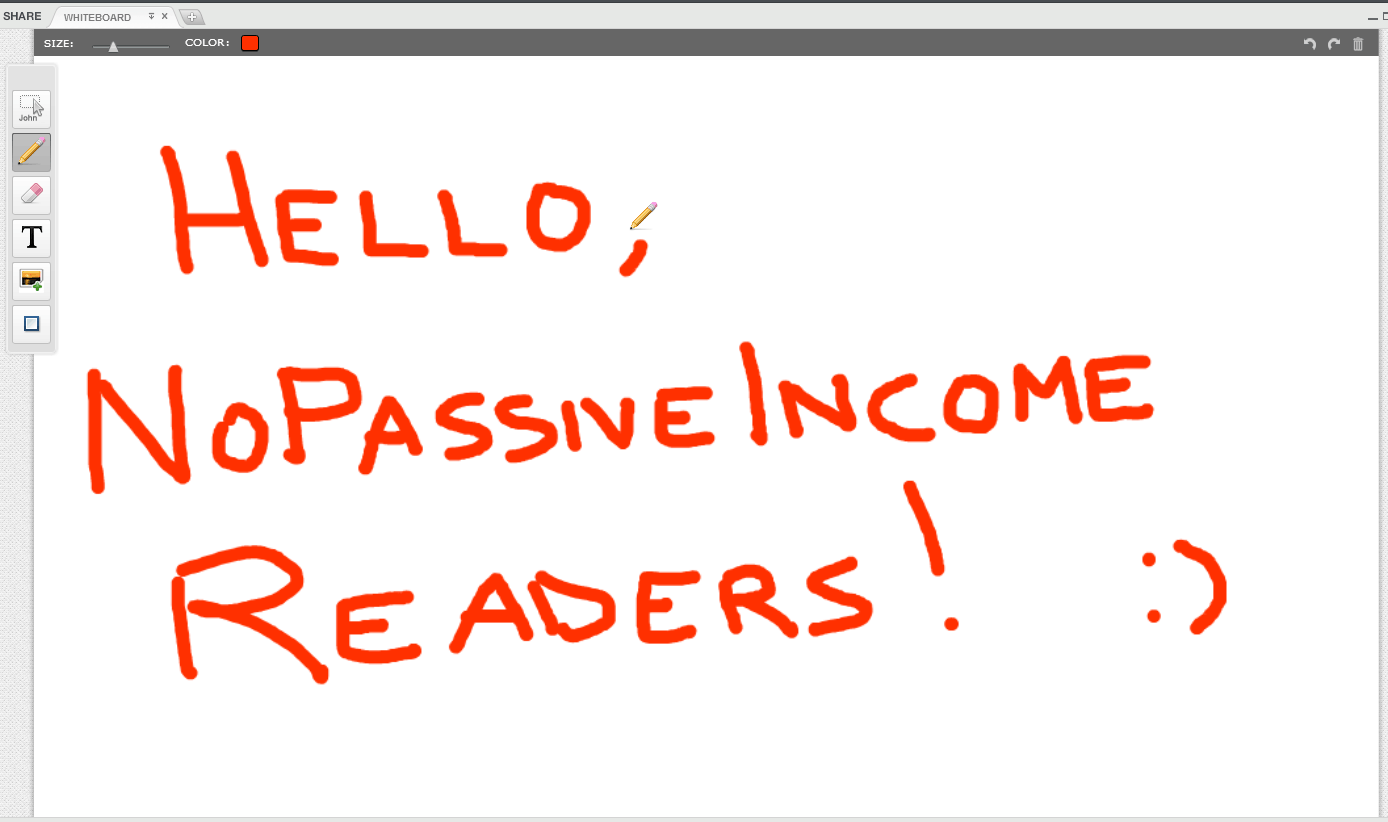 The "desktop" feature is great for showing what you are doing on your computer.
While you can use the "YouTube" button, to simply display videos to your attendees.
The "polls" feature lets you create surveys, to gather opinions and feedbacks, or run tests, to assign scores to answers.
ClickWebinar has also a useful chat module (which is moderated).
Finally, you can edit your webinar settings, by visiting the top right menu. For example, you may want to change the layout of your room, by enabling single window for the attendee list, chat or camera and voice.
The above mentioned step by step guide to set your first webinar is summarized and explained in this video, created by ClickWebinar to help new users:
ClickWebinar Plans
Plans depend on the number of attendees you'll have.
Prices vary from 30/month for up to 25 attendees to 280/month for up to 1000 attendees: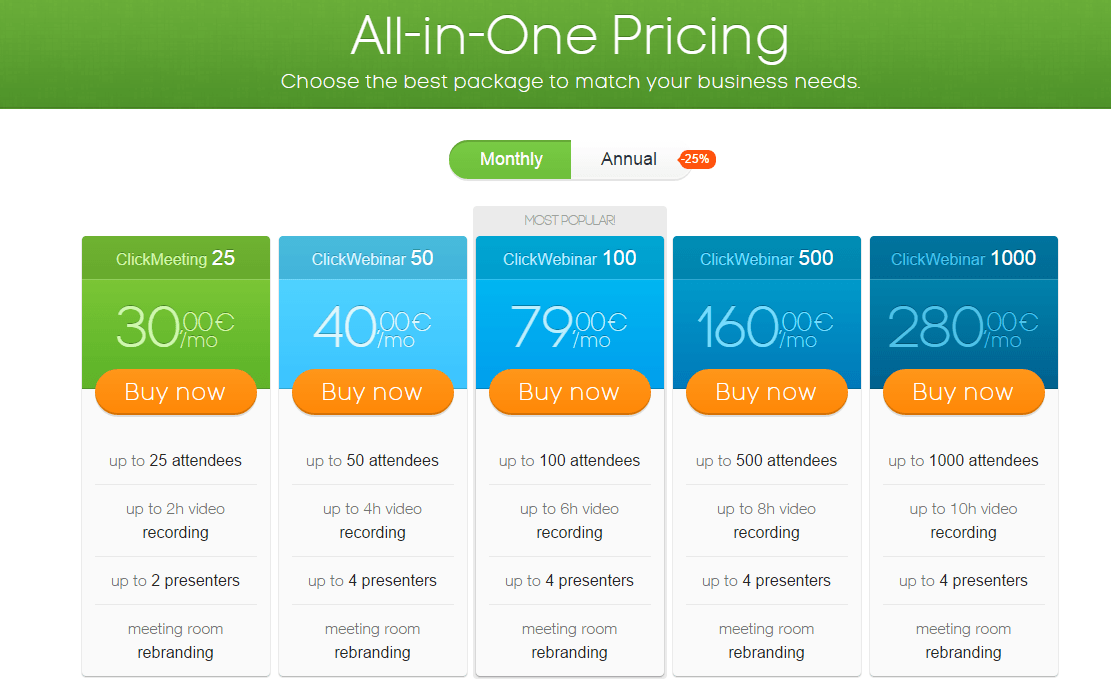 Conclusion
ClickWebinar has really a simple to use dashboard, with great interactivity tools (like moderated chat and polling).
Also, the statistics you get after you finish a webinar are useful for tracking attendees and the resulting leads.
I'll surely consider ClickWebinar as the software to use when organizing my first videoconference or webinar.
And you?
Have you ever organized a webinar?
Which platform have you used?
Please share your experience in the comments below, thanks!